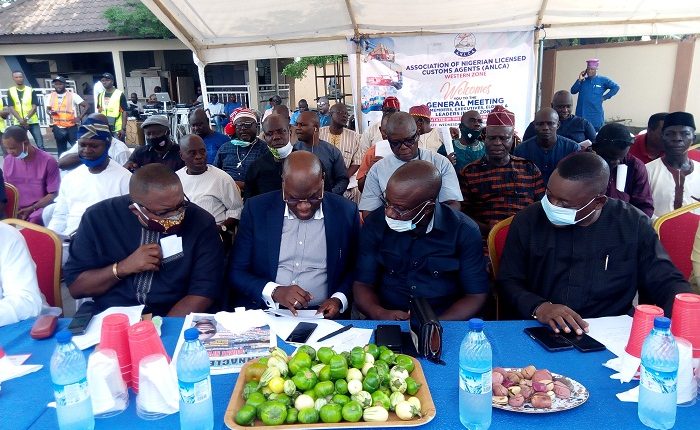 BOT declares ANLCA NECOM nonexistent, actions null and void
 'Says Farinto is jail bound, lacks discipline and respect'
The Media Adviser, Registered Board of Trustees (BoT) of the Association of Nigeria Licensed Customs Agents (ANLCA), Mr. Joe Sanni has said that any purported action taken by the National Executive Committee (NECOM) of the association is null and void, noting that by virtue of a number of Court Order suspending the NECOM, the office as such has been rendered nonexistent.
Sanni in a statement made available to our reporter referred to aspects of the latest interim injunction granted the BOT against the NECOM, in which he said the Inspector General of Police was directed to seal the ANLCA Secretariat, and argued that given the letters of various lawful court rulings which NECOM serially disobeyed, any action by the suspended national officers, is not only null and void but in contempt of court.
Accordingly, he urged the general public and the maritime industry particularly to ignore the purported sack of members of the Registered BOT of ANLCA, stating that those assuming such powers are dreamers of unmitigated proportion, even as he described them as unserious and  promoters of chaos.
The ANLCA court suspended, former Publicity Secretary described the Vice National President, Dr. Kayode Farinto who he insist has been legally suspended, as jail bound, allegedly over intolerable abuses and serial disobedience to court orders.
He said Farinto lacks authority to carry out any action in the name of ANLCA by virtue of several court orders, including the recent one emanating from the Federal High Court Kano Division; which he said is actionable and binding on the NECOM and Farinto.
The BOT Media Adviser described Farinto as an insufferable  and egoistic power monger, and a disrespectful character with over bloated self image, and who allegedly in the effort to arrogate powers he does not possess, often  undertake to question constituted authorities.
The registered BOT media minder urged stakeholders not to take Farinto serious since his utterances and actions purporting to query the authentic board and its members, is nothing short of an attack by someone with severe evaluation deficit.
The statement titled, "JAIL-BOUND KAYODE FARINTO GOES BESERK, ARROGATES UNCONSTITUTIONAL POWERS TO HIMSELF AND FURTHER VIOLATES VALID & SUBSISTING COURTS ORDERS" dismissed the purported sack of the Alhaji Taiwo Mustapha led BOT as a mischief taking too far.
The statement reads: "My attention has been drawn to an online publication in which Kayode Farinto was purported to have sacked CAC-registered Board of Trustees Chairman, Vice Chairman and Secretary of the BOT. The terse statement stated also that John Dankatsina Ofobike and yours truly-Joe Sanni – were also sacked.
"Kayode is reported to have acted as the Chairman of the disciplinary committee of ANLCA, as well as the NVP.  First, members of ANLCA and the general public must know that Kayode Farinto is a fugitive who is constantly on the run from the long arms of the law.
"Kayode Farinto forgets that he has been illegally parading himself as NVP since 26th August 2020, in clear violation of the Justice Aikawa's order in Suit No. FHC/L/CS/921/2020, and that Forms 48 & 49 are awaiting him to lead them all to jail.
"Moreover, the Supreme Constitution of ANLCA 2008, provides at Section 7 for the functions of the NECOM, which per the Order by Justice Aikawa has been put at bay, states the functions of the NVP especially at page 10 (Section 7, Subsection 2 (b)). Also, at Section 5, Subsection 3, (a, f, g), it is the National Executive Council that has finality over issues of discipline of members.
"Unfortunately for Kayode, who arrogates to himself unconstitutional powers, also conveniently forgot that he cannot unilaterally sack any one in ANLCA without going through due process and availing those affected their constitutional/human rights as enshrined in the 1999 constitution of the Federal Republic of Nigeria. Kayode Farinto is a mischief maker.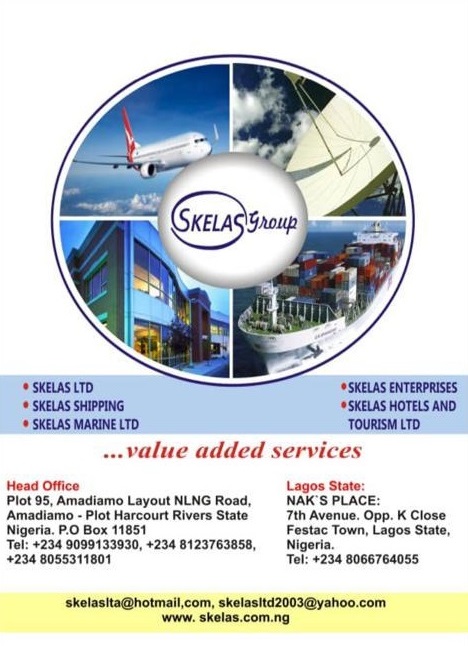 "It is this same Kayode Farinto that was dreaming of becoming the NP, even when the then NECOM just commenced its tenure in 2018. This same Kayode told those that cared to listen to him that his principal was not cut out for association's work and that he will continue to act things that will continuously undermine him.  So many examples abound.
"Those the gods want to destroy, they first make mad", as the popular saying goes. End stage for Kayode Farinto.  Or, how could one like Kayode Farinto who tells the whole world that he has a lawyer-daughter, and yet continues to disobey court orders with reckless abandon and impunity of the highest order?
"The clear explanation for his undefinable misbehavior is simply because he lacks formal education. No wonder he does not respect elders because he was not properly brought up.
"His purported sack of those that have pitied him all this while, is more like someone who has suddenly realized that there is no more hope for him in this thriving industry of Customs Brokerage and certainly, Kayode Farinto is obviously contemplating returning to the sister organization that he has always been part of, to continue the "agbero" job that he has always Sanni expressed optimism that as soon as the registered BOT takes full charge of ANLCA, peace will be restored and the association will be rid of people like Farinto.
"Kayode Farinto has no moral, constitutional or legal rights to sack anyone in ANLCA, not to talk of their then colleagues in NECOM, or any BOT member for that matter. The ruling of the Kano Federal High Court which is subsisting, even directed the IGP to take possession of the National Secretariat.
"Where does his powers come from after been lawfully restrained by a court order", he asked.
In a similar development, uncertainty surrounds the membership of the Chairman of SIFAX Group, Dr. Taiwo Afolabi as member of the factional BOT, said to have been elected at the controversial Owerri AGM on December 16, 2020.
While Afolabi has reportedly the dumped the controversial factional BOT, Vice President of ANLCA, Dr. Kayode Farinto claimed the mega chairman membership is intact. The popular online media, Daily Focus, Wednesday, reported that the Sifax Chairman has ditched the factional BOT, having realized he may have been roguishly railroaded into a scheme to cause further crisis in the association.
According to Daily Focus, "Authoritative sources within the company; SIFAX Group, informed that the SIFAX Group boss was not aware of the numerous court cases and bickering within the association as at when he was lobbied in November 2020 to serve on the association board.
"According to sources, immediately the BOT election which was conducted in Owerri Imo State was concluded, Dr. Afolabi had contacted his lawyers who advised him to pull out of the crisis-ridden association so as not to soil his well-built reputation over the years.
"While reacting to a report about the recent court injunction restraining the "Owerri BOT" from parading themselves in office, the source said "For your information, Dr Afolabi is not a member of the ANLCA BOT, he never submitted any document to become a member of board of ANLCA, and I can tell you that at the early stages of when the election was concluded, he has notified them that he is no longer interested.
"Asked why Dr. Afolabi refused to make a public announcement to distance himself from the ANLCA crisis, the source stated that "Dr. Taiwo Afolabi has refused to make a public announcement because he was been appealed to by top echelon of the association, knowing full well that his pulling out might make them look weak in the ongoing crisis", adding:
"Our source however stated that the SIFAX Group boss was embarrassed that his name is being peddled around by the ANLCA leadership in order to score cheap points. When news of Dr. Afolabi's pulling-out of the BOT first filtered-in around December 2020, Vice President of ANLCA, Dr .Kayode Farinto was asked to confirm the story, but he had dismissed it as a "beer parlor gist. We now have a new Board which has been inaugurated and Taiwo Afolabi is a member."