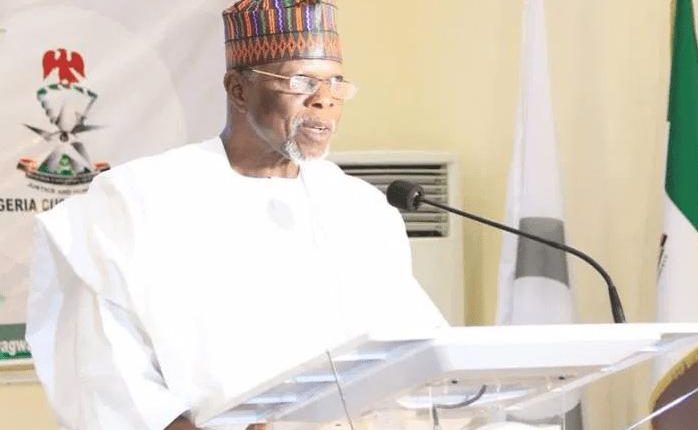 Controversy trails ongoing customs reorganization
Allegations of tribal colouration and nepotism has hit the ongoing management reorganization in the Nigeria Customs Service, NCS, as many have called on the Finance Minister, Hajia Zainab Ahmed, Chairman NCS Board, to prevail on the Customs Comptroller General, CGC, Col. Hameed Ali (retired) to immediately review the ongoing exercise to give it a national outlook.
The criteria for the exercise is believed to be no less controversial as insider sources informed that a decision was taking by management that every area controller whose command was successfully invaded in the recent End SARS protest is deemed to have demonstrated leadership and security incompetence and should be relieved of his command.
Interestingly, Pinnacle Time learnt that at least, two of those affected in the current redeployment have no such issues, even as one has barely served a year, with impressive performance record. Our reporter also gathered that routine redeployment of area controllers is largely determined by appointment duration, spanning between eighteen months and two years.
However, some observers and inside customs sources say that without prejudice to the duration of appointment, certain redeployment at command level are dependent on the discretion of the CGC.
Those affected in the current perceived skewed posting include Comptrollers Uche Ngozi, Nike Oladunni, Kayode Olusemire, Michael Agbara, Olumoh of Oyo/Osun, Kirikiri Lighter Terminal, Federal Operations Unit, Zone 'C' and Ogun Area 1 and Adamawa area controllers, respectively.
However, the Customs Area Controller, CAC,  Tin Can Island Command, Comptroller Musa Baba Abdullahi, one of the longest serving area controller and his Apapa Area Command counterpart, Comptroller Mohammed Abba-Kura retained their position.
While MBA Abdullahi took over in Tin Can Island Command in April 2018 and have put in more than two and half years, no controller have been allowed to remain on the seat more than two years. Investigation revealed that in the run-up to the exercise, one Comptroller Suleiman Umar, immediate past Comptroller of Customs Intelligence Unit, CIU, at the Headquarters was slated to take over from him in Tin Can Island but was shelved at the last minute.
Abdullahi's two powerful godfathers were believed to have stepped in to overturn his redeployment. According to industry gist, one was a former CGC who served for barely half a year, and who is believed to be closed to the incumbent CGC, and the other, a retired Major General of the Nigerian Army; believed to be Ali's immediate boss in the military, years back. With the protection of these individuals, Abdullahi, popularly known as MBA comes across as untouchable.
This is even as the said Umar was reportedly directed to proceed to Kano/Jigawa Command; believed to be a less critical area command, compared to Tin Can Island. Concerned stakeholders most of whom does not want their identity revealed, accused Ali of appointing only northern officers to the critical commands, and replacing southern officers with their northern counterparts even in less endowed area commands, allegedly giving the service the image of a tribal agency; in view of its skewed leadership distribution structure.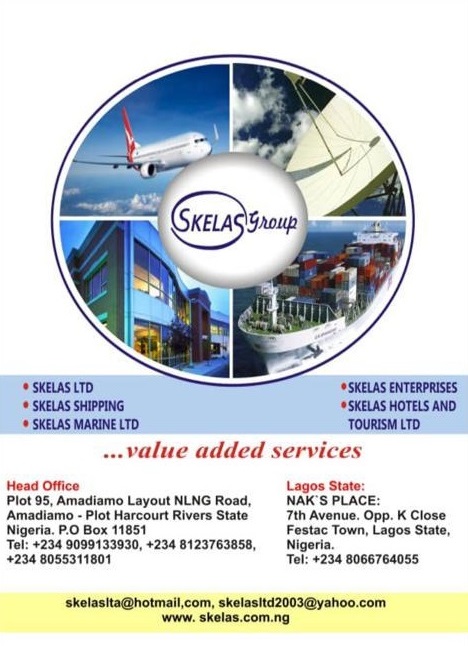 So far, Comptroller Yusuf Lawal has taken over from Comptroller Kayode Olusemire as new Controller, Federal Operations Unit, Zone 'C' Owerri. Olusemire who has since been redeployed to customs headquarters served two years at Owerri. Impeccable sources revealed that one Comptroller Olajogun was initially penciled down to take from Olusemire, but was allegedly replaced with Lawal, just before the implementation of the order.
Comptroller Peter Chado Kolo replaced Comptroller Michael Agbara as new CAC Ogun I Area Command; while Comptroller H.A Swomen replaced Comptroller Nike Oladunni at KLT Command, Lagos. The CAC, Adamawa Area Controller, Comptroller Kamardeen Olumoh, was believed to have been placed on technical suspension soon after the invasion of his command by hoodlums and the hungry masses.
A public relations officer at the head office who does not want his name revealed because he was not authorized to speak responded to the issue raised, insisting that the exercise was routine and devoid of manipulation.
His words: "The reorganization is routine, unfortunately, most time, people get the wrong impression. I know that every major reorganization like this one is usually implemented after management has already discussed it. So to answer directly, yes, it is a management decision.
"I have no way of knowing whether the CG has power to veto some of the decisions reached at management meeting, or whether he exercises' discretionary power to make changes in the list of management staff posting already decided upon at a management meeting.
"On the issue of compulsory reassignment of controllers from area commands attacked by protesters, I cannot speak on that, but as a journalist, you also understand that customs is a regimented service and that management decisions are unique to issues at hand. I have not heard that controllers were removed on the basis of such attacks, maybe you are talking about area commands that were invaded and massive destruction and looting took place. That one is another matter, I think that maybe, management didn't feel comfortable that room was created for civilians to overrun its stations.
"No, I don't know about the criteria for removing an area controller other than that such exercises are always routine in nature. I am not aware that appointment of an area controller is tied to a time frame or tenure. Haba you are not been fair to me now, how can I comment on whether the CG is playing ethnic card with appointment of area controllers, I don't know about that.
"I think that the appointing authority has the prerogative to also remove any time he felt like it, these are pure issues of discretion at the disposal of the service leadership."
As at the time of filing this report, usually impeccable sources informed that the Controller, Federal operations Unit, Zone 'B' Kaduna, Comptroller Mustapher Sarkin-Kebbi already received a staff order to swap with the Commandant, Customs Training College, Ikeja Lagos, Comptroller A. B Hamisu.