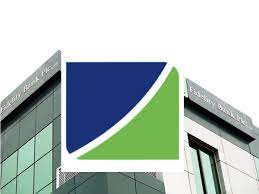 'Fidelity Bank selling customers' information to fraudsters 'NNPC retiree'
BY EGUONO ODJEGBA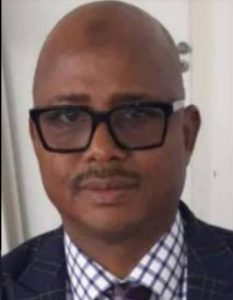 A Nigerian representative of a Dubai based firm, Talent Expertise International (TEI), Mr. Hamza Ibrahim Jamo has accused Fidelity Bank as one of the local commercial banks that trades out customers account details to cyber fraudsters and electronic financial thieves.
The former Nigerian National Petroleum Corporation (NNPC) worker told a newspaper recently that one Jackson Ude, who he suspects as a blackmailer and fraudster got his Fidelity Bank number 4020949836, including other sensitive details such as BVN and NIN, through insiders deal.
Jamo who is been accused of money laundering to the ridiculous tune of N1.5 trillion by Jackson Ude, has however denied the charged, calling Ude a fraudster and blackmailer.
In an interview he granted a Lagos based news outlet at Abuja recently, Jamo said "We are in trouble in this country with this 419 people if they can go to that length. The problem is that the bankers are also helping them because the information was leaked by my bank which I am sure is from one of the staff"
"I was so surprised with the last tweet, even when there was a report of a mix up in identity. The man named Ude was calling me a thief kind of. He said I saved N1.5 trillion from NNPC and so we are the same thieves.
"I don't know the man Ude and I don't know where he came from, but I don't think he is educated. If he is, he should know the worth of N1.5 trillion. N1.5 trillion is more than the budget of about three states in the North.
"First of all, there was a controversy about building a refinery because I come from the oil and gas sector at N1.5 billion and you are talking about N9 billion in an individual account. So if I have N1.5 trillion in Fidelity Bank account that means the bank should give me the position of GMD or MD.
"Because you need to ask what the capital of Fidelity Bank is. Let him go and look at it. What are the total capital, total saving and asset of Fidelity Bank as at today? Maybe that should be up to two third of the figure he is calling. I don't know the figures, but definitely N1.5 trillion cannot go into one persons account."
He further disclosed that owing to the activities of fraudsters to hack his account and steal his money, he closed the account, courtesy of the Economic and Financial Crimes Commission (EFCC) who he disclosed gave him the hint.
"There is information I will like to share. Sometimes around May, 2019, scammers started removing money from that account with number 4020949836. It happened from Friday till Monday. Some EFCC operatives later contacted me and asked if money was removed from my account. I confirmed it and was invited to their office around August or September, 2019.
"After going in there, I saw someone who was apprehended from Enugu in connection with the fraud. Then they gave me the details of my account which contains my date of birth, name, BVN, account number, PIN and every other thing about me, which was surprising and very shocking.
"So that information continued to circulate in different whatsapp groups, I have had several calls and attempt to remove my money, to the extent that I had to block the account. Still the threat continued.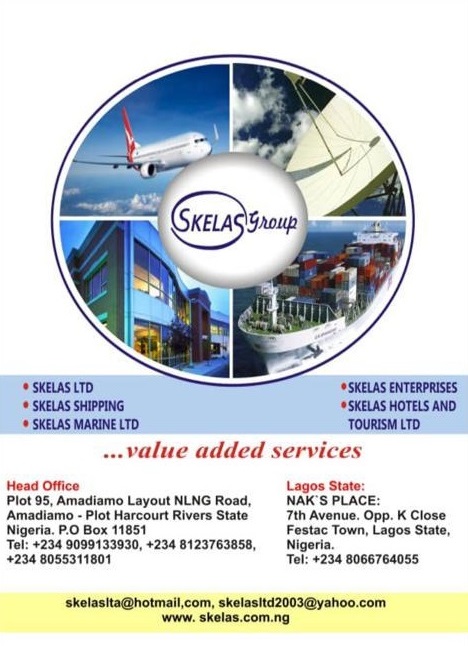 "At the end of it, in august 2020 I had to close the account. So that account he quoted has been closed since then. After the closure, I didn't hear anything again, till now when I heard this information."
Jamo also offered some personal details about himself and his link with TEI, to justify the existence of a N37million transaction found in his account.
"I worked with the NNPC and retired in 2017 after 35 years of service. That is a little something about me. The man was also quoting Talent Expertise. I met Talent Expertise on one of our Dubai programmers in 2017 and we agreed for me to be their Nigerian representative.
"The N37 million Ude quoted was a contract given to us by the Department of Petroleum Resources (DPR). The payment was supposed to be in dollars, but because of issues encountered in the dollar payment process, it was then paid into our GTB account in Naira. It was originally N38 million, but when you deduct tax and VAT, then you have N37 million. I am surprised as to where he got his own information."
Whereas Jamo was quoted to have said in an earlier report that he closed the controversial Fidelity Bank account for about a year before reopening it, in his recent interview in reference however, he adopted a different position saying the account has remained closed following EFCC's alert about scammers.
Recall also that at the break of the controversy two weeks ago, and following the release of the publication by Jackson Ude, TEI issued a statement saying it has no business relationship with the Nigerian Maritime Administration and Safety Agency (NIMASA), which Ude alleged was having a deal with TEI.
The statement signed by John Philip, Chief Executive Officer of Talent Expertise, reads: "I wish to confirm that Talent Expertise International operating out of Dubai, UAE and Abuja, Nigeria has no connection with Dr. Bashir Yusuf Jamoh, Director General of NIMASA.
"Contrary to the said notification, Dr. Bashir has never at any time held any position within TEI and he has never had a role in the formation or running of this company.
"I wish to confirm that at no time in the past has TEI had any formal or informal client/supplier relationship with NIMASA. At no time have we ever provided services to or received payment from NIMASA.
"Talent Expertise International is being represented by Mr. Hamza Ibrahim Jamo as its local Nigerian Director, a retiree from Nigerian National Petroleum Corporation" , the statement added.
But last week, Jamo offered a somersault that is diametrically opposed to that of his organization above.
He was quoted as saying "There is one funny thing that happened. We had on several occasions attempted to do a proposal for NIMASA, and each time it failed. I have made several efforts to see Bashir Jamoh, but I have never met him face to face.
"We haven't had the chance to see him, not to talk of giving him a proposal. All attempts to get anything from NIMASA failed."