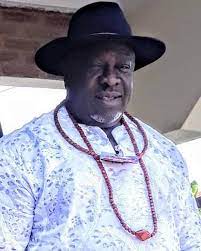 Delta 2023: Majemite intensifies consultation
Clarify issues of possible conflicts
BY EGUONO ODJEGBA
Delta State Governorship Hopeful under the auspices of the Peoples Democratic Party (PDP) Olorogun Fred Okiemute Majemite has continued to consult with stakeholders across various fronts and interests in the political plain, in respect of his gubernatorial interest come 2023, following his formal declaration on July 15th 2021.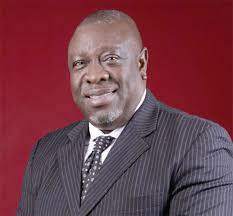 The declaration which took place at the apex pressure group meeting of DC-23 held at the residence of Chief Ighoyota Amori to contest the state governorship in 2023, received a positive welcome, which sounded Majemite out as the next in line, both in the context of rotational ideology, qualification, party discipline and loyalty.
Records show that the party loyalist, worker and legal luminary, who have been a member of the DC-23, a group associated with the party's internal strategic dynamics for the continued rotation of the state's governorship seat among the senatorial zones, has more than once been prevailed upon to step down his intentions in favour of other candidates.
A man of vision and huge political experience spanning almost two decades, Majemite has also clarified statements credited to Governor Ifeanyi Okowa subtly opposing governorship rotational arrangement as a misunderstanding, noting the Governor Okowa has no intention of unsettling the political stability of the state or the enduring gentlemen party arrangement.
Majemite in an interview with a national daily said Okowa is not just only a faithful party man, but one who has worked assiduously for the success and progress of the PDP at the state and national level, and therefore cannot be accused of nursing any divisive agenda. He described the non rotational issue as a misunderstanding of the governor's purported statement.
His words, "There is no written agreement for the zoning, and that was why I used the word 'understanding'. During the administration of Chief James Ibori, there were different groups outside Delta Central such as Equity, G3 and so on. They were lobby groups set up to ensure that this thing moved from Delta Central to other districts. Of course, it did move. Because we said it should move, the candidates from that senatorial district were voted for.
"I was one of those people that said it should go to Delta South. Also, after the Dr. Emmanuel Uduaghan administration, there was agitation that the governorship should move to the North. I was one of those who supported the agitation. I believe that Okowa is a bottom-up man. You can take everything from him, but not politics. I also know that the governor means well for the people of Delta. Whether you like it or not, Okowa is one man who understands Delta politics. If you recall, in one of those campaigns, he made it clear that the governorship is coming to Central."
Looking back, the two time commissioner said he has paid his due as far as Delta State politics and the state's gubernatorial candidacy is concerned.
"If you look at my antecedents, you would know that I have worked for the party and have remained loyal. I have never jumped to another party at any time. I have attempted the senate (Delta Central) seat twice, but due to the differences within the party and the leadership of the party, I withdrew unconditionally.
"However, I supported those who were privileged to run in my stead. This time around, we believe that the governorship is coming to Delta Central. For now, we are consulting. We also use this opportunity to tell our brothers in Delta South and Delta North that they should join forces with Delta Central to get the governorship come 2023, and after eight years it will go to the next senatorial district."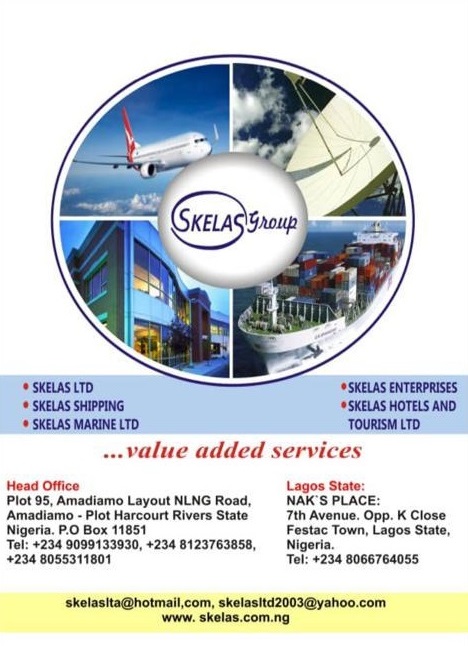 Interestingly, all stakeholders Olorogun Fred Okiemute Majemite has visited across the land has expressed their readiness to work for the actualisation of his 2023 governorship dream. Born on 3rd March 1964 in Ughelli, Ughelli North local government area, he grew up through strict parental discipline and balanced childhood, under the guardianship of his loving mother, who nurtured him for self respect and contentment in all things; despite the struggle of a lowly but morally upright life.
Through passionate motherly care and personal efforts, he went through primary school a happy child, and had his secondary education as an adolescent with hopes and big dreams of service to humanity. It is on record that he sometimes had to go to farm to make ends meet and assist his mother in supporting his education.
Conscious of his humble background, the desire to become somebody in life in order to be able to positively affect others lives, remained a huge rainbow of hope. He was later admitted into Ambrose Ali University Ekpoma to study law.
Thereafter, he proceeded to the University of Lagos for his Master's degree in Law, majoring in corporate law. His work experiences ultimately prepared him for the selfless service he dreamed of as a youth, as he got involved in party politics beginning 1998, pursuant to realizing his inmost desire to serve his people and humanity; which he has done at various levels, both through philanthropic engagements and party stewardship, having served as two time commissioner.
His decision to go for the next governorship contest is coming on the heel of the full grasp of the fundamentals of party political service, where he believes that serving from top after his sterling subordinate roles, will afford him the opportunity to impact on the larger humanity.
He believes that there can be no better achievement than following in the footsteps of others before him to radically impact the electorates and entire people of Delta State. He has paid his due as a party apostle and loyalist, one the party will not forget so easily as having conducted himself with utmost decorum and amiable disposition to party decisions and wishes.
At the return to party politics in 1999, he signified his interest to contest the North Central Senatorial seat, but was prevailed upon by party elders and the working group to step down for Chief Felix Ibru, now of blessed memory.
Majemite stepped down without bitterness, and indeed with abiding respect and loyalty, and without holding the party to any form of conditionality. He was later to serve as Special Assistant to Governor James Ibori, where he discharged his duties meritoriously and admirably.
A passionate party apsotle, he also served as commissioner on two occasions under Governor Emmanuel Uduaghan government.  Fred Majemite has sponsored many indigent students to attain their educational dreams, and have also donated books to tertiary institutions.
Those who know him closely believe that humility has become his second nature, as people speak of him as the man with the constant smiles and infectious deep cackling laughter.
A man of immense positive mix, he has traverse the state's political landscape, unconsciously honing the political chemistry of his inclusive politics across all the senatorial zones of the state, tribes and socio-economic frontiers.
Apparently preserved and destined to emerge at this time, Fred Majemite has the capacity to impact all sections and segments of the state politically, building on the legacies and foundations already put in place by past leaders including Chief James Ibori, late Felix Ibru, Emmanuel Uduaghan and the incumbent governor, Senator Ifeanyi Okowa.