..Continued from yesterday
BY EGUONO ODJEGBA & FUNMI ALUKO
Document sighted by our reporter revealed that the BPP in a letter dated May 8, 2018 with reference number BPP/RPT/ 17/ Vol.1/ 505 issued the No Objection Certificate letter to customs for the procurement of scanners, but Customs for whatever reasons failed to utilize  the procurement instrument.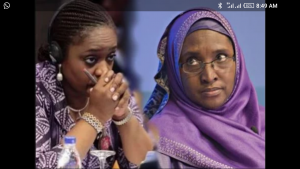 Interestingly, two long years after, the NCS wrote to the BPP in May 2020 requesting for Due Process No Objection for Cost Variation, purportedly due to non inclusion of withholding tax, value added tax and exchange variation for the purchase of three units of Rapiscan mobile cargo scanners.
Under the renewed bid, the NCS presented a total contract sum of N9, 253,890,000, ironically at an exchange rate of N360 to a dollar. Findings also reveal that the approved contract sum by FEC stood of $26,385,000, at an exchange rate of N305 to a dollar.
Instructively, every time Customs or the Finance Ministry kills each purchase plan, not only is fund deployed for the administrative cost of the purchase expectedly lost, the opportunity cost of the exchange rate is also lost, while every new arrangement reflects a new exchange rate regime.
Those whose business it is to know have expressed concerns that since the dollar currently exchange for about N440 against the N305 exchange rate of 2018 when the deal was first activated, the contract is most likely going to run into fresh hitches and may take much longer time to conclude.
Checks revealed that the Customs sought additional N1, 206,465,000 to make up the payment to Messrs Air Wave Ltd, the contractor listed for the purchase. Although Pinnacle Time was unable to confirm if Messrs Air Wave Ltd is still in the deal or have been replaced by the Ministry of Finance, despite that the deal have continued to fumble and wobble, the contractor, reports indicate has provided the requisite performance bond of N2, 975,400,000.
The said bond was expected to be made periodically based on progress report, while taxes amounting to N330, 600,000 were expected to have been remitted to the Federal Inland Revenue Service as at August last year, 2020.
In a letter written to the BPP Director General by the NCS on 6th May 2020, sighted by our reporter, Customs highlighted variations in the exchange rate and tax rate as reasons the purchase failed, and requested a review of the total investment portfolio.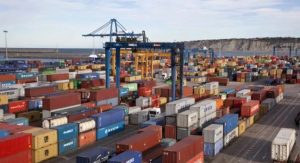 The letter reads in part: "The Bureau of Public Procurement (BPP) may wish to be informed that taxes were not factored into the contract sum approved by the Federal Executive Council (FEC). In addition, the amount was based on the Central Bank of Nigeria official exchange rate of N305 to USD1.
"Unfortunately, the contract could not be implemented because the required foreign exchange could not be accessed at CBN official rate. In this regard, the Ministry of Finance has held series of meetings with the NCS and the Contractor (Air Wave Ltd) to find the plausible option that would be mutually acceptable.
"During the meetings, it was resolved that in order to successfully execute the contract, there is need to review the contract sum to accommodate applicable taxes and exchange rate differential.
"After considering all the available options, it was resolved that the offshore component of the contract should be paid in United States Dollar through Letter of Credit (LC) and the Comprehensive Import Supervision Scheme (CISS) account."
While industry watchers have attributed the failed deal to lack of harmony and distrust between the major actors, some argue that cargo scanners have assumed a big deal attracting strange bed fellows with diverse interests.
Pinnacle Time can report authoritatively that none of the three units of Raspian Scanners approved by FEC in 2018 has been delivered to any customs formation. In 2019, a certain Assistant Comptroller of Customs then serving at the Tin Can Island Customs Command, regarded as one of the officers with extensive training in scanning system said the 22 scanners in question were still serviceable.
His words, "The lifespan of our scanners are still up to fifteen or twenty years. What they need is adequate maintenance, minus regular and thorough maintenance, maybe we will have to be buying scanners every ten years."
To underscore the importance of cargo scanners, immediate past Customs Area Controller, Apapa Command, now acting Assistant Comptroller General Mohammed Abba-kura, told our reporter ahead of his redeployment that he will be the happiest man to have scanners to work with, but lamented that as an area controller, scanners availability or otherwise was not his business.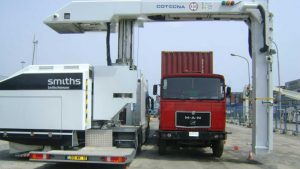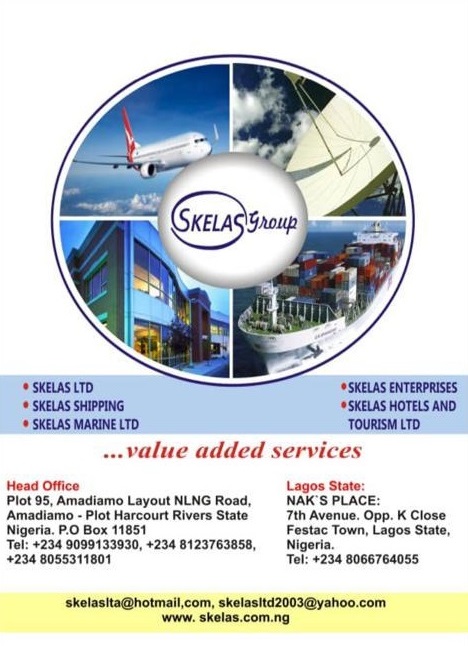 His innocent assertion strongly highlights the amount of politicking that customs cargo scanners may have assumed. It will be recalled that the Chairman, Seaport Terminal Operators Association of Nigeria, STOAN, Princess Vicky Haastrup,  recently tasked NCS to deploy scanners and move away from manual examination of cargoes.
She said, "We have a situation where people must visit the port physically to do Customs documentation and cargo examination. The Nigeria Customs Service should do everything possible to install functional scanners at the port to reduce the high rate of physical examination of cargoes and to reduce human contacts."
Despite the strident complaints about manual examination of containers, Customs on 10th May 2021, abolished container homogeneous examination policy, and replaced it with a new regime of 100 percent physical examination of all containers.
Management however explained that the policy review became necessary to actively respond to rising insecurity situation in Nigeria in terms of worrisome proliferation of arms and ammunition, illicit drugs and other dangerous imports.
The new policy titled 'NEW RULES ON HOMOGENEOUS EXAMINATION, with reference number EI&I/2021/CIRCULAR No.008, dated 10th May 2021, sighted by our reporter, reads:
"The common practice of homogeneous examination where bulk containers scheduled for examination are randomly selected for examination is hereby abolished.
"Henceforth, examination of containers, no matter the quantity must be positioned, cut and examined before exiting the Command's Terminals.
"Any Releasing Officer who fails to comply with this new directive will be sanctioned accordingly."
Contacted for reaction, Customs Deputy National Public Relations Officer, Deputy Comptroller Timi Bomodi said the new policy is a reflection of the challenging security situation in the country.
"We are all witnesses to what is taking place in the country today, and everything else takes a back seat to solving the security challenge. I think it is something that we all should be ready to accommodate.
"We know the pains it might cause members of the industry and even the public in general. We know that these are necessary because not doing that will be tantamount to also causing pains in other ways."
He also explained that the purchase of cargo scanners for the use of the service is not customs direct duty but that of its supervisory federal ministry of finance. Taking full advantage of his operational background, the deputy customs spokesman also declared that in spite of widespread misunderstanding about the service's multiple layers of check and counter check system, such system will be maintained, to act as mop up mechanism.
He said, "We know we have huge land borders, we know we cannot police up to ninety percent of our borders, which is the reality. But it won't stop us from doing those things that we can do to help this fight."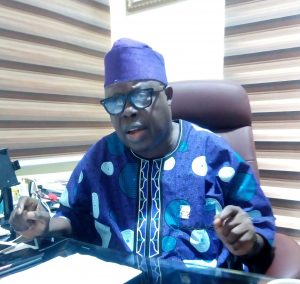 Erudite customs broker and immediate past National President of the Association of Nigeria Licensed Customs Agents, ANLCA, Prince Olayiwola Shittu commenting on the scanner challenges summed it up as greed amongst contending interests.
 He said, "It is because of what is in it and those involved. If they have given terminals the go ahead to install scanners, they will long lasting scanners. It will make the job easier for them, as the containers are coming down, they're going through scanners and the photo of the scanned goods is already there in the system where customs, NAFDAC and all the regulatory agencies will have access.
"That way only 10% of cargo would have been available for physical examination. Now NASS members are thinking of how to buy scanners, because there will be a cut inside. All that delays are man made.
"Ordinary airports do not have functioning scanners; they're still doing 100% examination on smaller packages not to talk of containers. Who told you our people cannot sabotage scanners?" he asked rhetorically.
Contacted for reaction, Customs National Public Relations Officer, Deputy Comptroller Joseph Attah said he is not aware that the service has in any way delayed the purchase of scanners or is making fresh bid to seek for additional fund for the purchase of new scanners.
"First of all, I am not aware that NCS is renegotiating scanners contract sums. Unless you avail me the document you said you have stumbled into to study and know what it contains, I cannot comment on what I do not know", he said, adding:
"I am sure that the NCS will not delay 24 hours to make scanners available where the service has gotten the nod of the federal government."