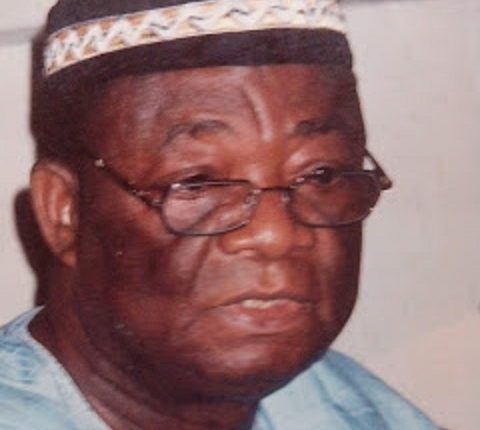 'Don't believe Njoku's bogus stories'- Idornigie
It can be argued that Chief James Idornigie is the father of ANLCA. He was been around for more years than any other active member, have served in critical positions at very critical periods, participated in almost every turning point in the life of ANLCA, aside presiding over its affairs for seven straight years.
Sir Ernest Elochukwu, Alhaji Innua Mohammed, Aare Shittu, Chief Henry Njoku, Chief Uzor Chuckwuma, Hon. Tony Nwabuinike, and many other greats in ANLCA has passed through his singular tutelage and grooming, until he recently retired from active association activities. It took a lot of persuasion to practically dragged him to react to developments in the association he gave quite a substantial amount of his time and energy.
Lively, unassuming and intellectually engaging with an acute sense of history, he took our editor, Eguono Odjegba on a tour of leadership crisis in ANLCA, but dramatically, sought to fence Prince Olayiwola Shittu, the former embattled National President of ANLCA out of every allegations currently been hauled at him, even as he labeled the equally embattled Chairman, Board of Trustees, Chief Henry Njoku as the trouble maker; whom he accused of being the 'cheater'. Enjoy the conversation. Excerpt.
ANALCA House appears to be in disarray as Chief Henry Njoku accused Prince Olayiwola Shittu of corruption and embezzlement. How do you feel about this sad development?
A cheater will be cheated because the so-called BoT Chairman has cheated, so why is he now crying that other people are cheating?
But he maintained that throughout his stewardship in ANLCA up till now, he has been clean and above board.
No, no, no, no. He cannot say that, he cannot say that. I was the person who first made him electoral chairman.
It was when I said no at some point that he should give chance; he and his collaborators connived to say I must go. Anyway that is not the issue now. So, why is he crying? There has never been an enduring accounting system in ANLCA. I made much effort to establish a good accounting system that is auditable which they all abused, including him (Njoku). So, which account is he going to audit, which account is he talking about?
He said Shittu generated N350million from Biometric Identification exercise for members, and that Shittu refused to give account of the money.
How is that possible? There must be record for it now, you can't just be talking. Even if Shittu is not talking, there must be an administration. There must be an account and record for so much money, if there was. Where did he get that information?
In his capacity as Chiarman, BoT
Then he should show the world his evidence that ordinary biometric identification registration produced N35million. I don't believe it, he is just talking; it is idle talk, don't listen to such talk.
Njoku also alleged that the BoT bought three plots of land which Shittu sold without its knowledge, and refused to also give account, that Shittu claimed he used the money to fund part of the building of ANLCA National Secretariat in Lagos. Are you aware of this?
No I am not. But can that allegation be correct? To make allegation is very easy but you people have to verify. If they bought land, they should know where it is. Where is the land, when was it bought? Which year was it bought?
Shittu cannot sit down alone and sell such land. It is not possible. In ANLCA there is what we call the National Executive Council (NEC) before you talk of the BoT. The NEC…the constitution we operated before I left, all assets are in the custody of the BoT. So, if you were in possession of the assets as Chairman BoT, it is he who should account for the land, not Shittu. Njoku must be held responsible for the property. He said he handed over the land to Shuittu.
A BoT cannot hand over assets to the president, it is not lawful. It means Njoku was not active but just remained in office. What is the purpose of the BoT, it is simply to control the assets of an organization. How can you say you handed over assets under your care to the president, why? That cannot be correct; it must be an empty allegation.
Njoku also tackled Shittu for alleging that he was constrained in many areas by his inability to amend the constitution, how do you react to that?
You know, they are all playing dirty games against themselves. Neither the President nor Chairman BoT has the power to amend the constitution. ANLCA Constitution can only be amended by the General House at its General Conference. It is the BoT that moves the motion for the amendment to the House through its Constitution Amendment Committee.
It is then debated and amended accordingly. Njoku came in and amended the constitution to suit his purpose without the consent of the General House. Then Elochukwu watched me, the moment I left, amended the constitution to suit himself. That is what they have been doing.
So I am sure Shittu found that funny, he couldn't amend it on his own, and he was correct in not doing so. I spent 7years in office; the moment I left they tinkered with the constitution. They connived to do so. They even forged document, they said I was in the meeting where decision was taken to amend, whereas I have no idea of any such meeting.
Who are those people?
Njoku. Then, later people went to CAC and got photocopy of what they filed there and were telling me 'Oh let us go to court, let us file for criminal action for forgery; mostly Elochukwu. I said no because I had made up my mind to say bye bye to ANLCA, let them do what they like if members agree with them.
They have been falsifying documents. So, why should Shittu amend constitution? He can only propose and bring it to the notice of the Board and the Board will summon a general conference and present the amendment proposal for the house to deliberate on it, but they don't want to follow the due process. The three constitution amendments carried out since I left didn't follow constitutional procedure.
Shittu claimed that every other president has been accused of embezzlement, days before leaving office, and therefore is not surprised. He mentioned Kamba, Elochukwu of having been accused of embezzling N10billion, each.
Let's start from kamba. You cannot accuse kamba of embezzlement because there was nothing on ground. There was nothing on ground in the sense that at that time, ANLCA had no structured administration, so to a large extent, Kamba operated like a janitor in a no man's land, his administration was like a one man show, there was no structure. He was reporting to nobody and nobody asked or called him to account.
He and Aare Shittu just constituted themselves into a Bot, without even understanding the meaning of what they were doing. It was when I came in that I cancelled the Kamba's arrangement and established a board.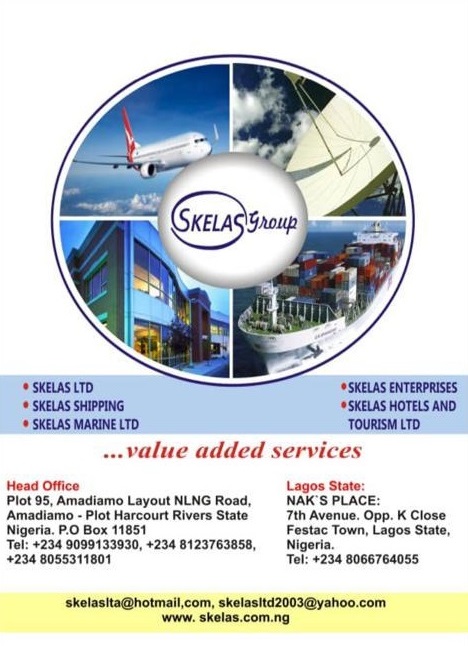 I was the first Chairman BoT in ANLCA, there was none before. As Chairman BoT, I set up a proper system, it was that system that led to the constitution that we amended and things became right and running.
Later L said let us set up a system that will commit every member to professional behaviour instead of behaving like touts at the port, members who will pay dues and show commitment and discipline, even if we are only 20, let us operate with that. At the end of the day I set up an accounting system and I was getting all the records and information of monies coming.
So, the Board primary duty is to advice and ensure members and NEC comply with the constitution. At the end of the day, immediately I left, Njoku started fighting up and down, went to Owerri to go and forge document that they have amended the constitution. I didn't talk. I didn't say anything. Later when Elocchukwu came in, I handed over the documents, my account to him. I have my big ledger book which I carried along with me and gave it to him.
You talk about account, Njoku talked about audit, aren't you on different pages?
What I am saying…when say audit, what will you audit without account? Audit is a report or disclosure of what comes in and what goes out, and audit must pass through invoice, in and out to know whether you are in deficit or credit. Go to any bank, the accounts form the plank for audit, the first thing the auditor will ask for is your ledger and account statements. How did Njoku know that Shittu embezzled money, how? Did Shittu give him his ledger?
Njoku said he keeps one of the accounts cheque book in which he is co-signatory, and that the account which cheque book is with Shittu is zero, and allege that if he wasn't in possession of the other cheque book, it would have been zero balance as at the time of Shittu's handover.
Let's see, it is very easy. First of all, BOT is not supposed to maintain an account. Why would the BoT under Njoku with a NEC in place have an account if not for dubious intentions? Number two, if you have an account in the bank it is very easy to obtain statement of account even for five years, if you want. Put them down, go through them, prove to us, where was the money taken to, how was it taken out? These are the questions the auditor will ask. Can Shittu sell association's land and put the money in his personal account?
According to Njoku, Shittu explained to BoT that he used the money to pay for the property at Amuwo-Odofin
No, he has no reason to ask Shittu. If the money from the sale of the land was paid into ANLCA's account, it is easy to find out how and when it left the account. It cannot be only that transaction, I am sure other monies will also come in there, so why talk to Shittu? It is an auditor he needed to talk to who will say 'ok, I discovered this o. It is based on this information you can confront somebody. You can't just go public and say somebody mismanaged or stole money, no, it is not proper.
I don't believe these stories. I have not seen or heard from Shittu but from my little experience, I know what to believe. Even a head of state in Nigeria cannot just take money without it reflecting in the ledger of the Central Bank of Nigeria. CBN will be able to show him, you drew this, this and this. Doesn't ANLCA have an account officer, why must account book be with Shittu? It should be in the office. Shittu was only a member of NEC.
The NEC has the duty of the daily affairs of ANLCA. NEC can meet anytime, any day, anywhere, they don't need to tell BoT they are meeting. NEC can even take decisions independently and send the decision to Board for approval, for record purposes. So, do not listen to those bogus stories, they can't be true.
Njoku accused Shittu of failure to prepare annual budget which he said the board has the duty of ratifying. Isn't this how it is done?
Yes, I agree with Henry here, NEC ought to prepare its yearly budget. There is no reason Shittu and his team shouldn't have done so, if what you claim Njoku said, is correct. Yes, I agree, but I will be very surprised if Shittu didn't do that.
POF remain a problem but the new regime in ANLCA has indicated interet it wants to work with CRFFN. Under Shittu there was concern that other associations would want to feed fat on ANLCA's sweat.
Other associations will benefit because they have a system in place. ANLCA does not have a system, they are not together; they don't have one voice, so division has created in-road for NAGAFF and others.
What can be done?
ANLCA ought to have an officer whose job is to keep tab with developments at CRFFN. It could also be ANLCA's President or Deputy President or Sec gen, to be attending CRFFN meetings on our behalf. When you talk of CRFFN, it is ANLCA's initiative, ANLCA is the pillar. We met President Olusegun Obasanjo and he directed that it should be set up. So majority of CRFFN members were from ANLCA. But ANLCA just left it; now one tribe is controlling the Council. This is the first time ANLCA was able to stand on its own and move forward because Shittu was very popular.
But what is the way forward since ANLCA is contemplating boycotting the CRFFN Election, and NAGAFF is by the corner laughing and fine tuning strategies to have in-road into the Council Exco
If they boycott the election, they will just let themselves down. What is the basis for the planned boycott, are there strong reasons, will the boycott stop the election? I don't think so, so those in government now should act fast and correctly.
There has been sideline individual grumblings about the launch of NICIS 11, that it is adding to port trade cost. Where do you stand?
This is where ANLCA was supposed to have made strong statement as the biggest customs clearing association. Unfortunately, we were busy fighting ourselves. Ordinarily, ANLCA should have studied the new policy, consult members and take a position on the way to go about it. I am not sure that customs brokers were properly carried along, and this is something that affects them directly. If ANLCA said no to it, or raised certain objections, government would have no choice than sit down and arrive at a common ground. NICIS 11 is a government policy, what could an individual like me have done? Whatever I say or think will be treated as my opinion.
Shittu and Njoku have also quarreled about fund for a Dubai trip for NEC and BoT members' family.
Is holiday tour the reason we voted them into office? Is private tour to Dubai a priority when we have so much left undone? Is that an achievement? They should be ashamed of themselves for disgracing themselves with an unnecessary story.
Hon. Tony Uju Nwabuinike, NLCA new national President said part of his agenda is to stop serving customs men from clearing. What is your take on this?
He cannot do that; he cannot stop customs officers from clearing because they are beneficiary of the system we help to set up. How is he going to do that, write petitions or carry out protest? Those days if we notice an officer doing clearing, we will immediately report him to the area controller, and he will be cautioned and that ends it, he will run away. But now, everybody is on his own, we don't help members we only take from members. When a member is in trouble, they leave him alone, so I see Uju's statement as mere political statement. I will be the happiest person if he is able to achieve that.