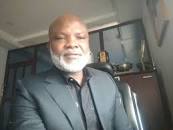 Industry operators have faulted calls by some leaders of the Nigerian Indigenous Shipowners Association (NISA) for members to insist on knowing the actual amount that has accrued to the Cabotage Vessel Financing Fund (CVFF) before accessing the Fund.
It will be recalled that barely a week after the Minister of Transportation, Muazu Jaji Sambo announced the readiness of government to disburse the Fund, put at N16billion and USD $350million, the Chairman Board of Trustees (BOT) of NISA, Chief Isaac Jolapomo reportedly expressed reservations about the actual amount collected so far, and hinted that its members will object to the disbursement until the true amount due has been verified.
Chief Jolapamo said he would prefer that the monies are left in the custody of the relevant departments of the federal government until such a time stakeholders have become convinced that what the federal government has declared is what is in the purse.
But Capt. Taiwo Akinpelumi, CEO of Westgate Atlantica (Exclusive) Limited and Steering Committee  member of NISA who is one of the earliest stakeholders to raise objection to this proposition averred that calling for the Fund to be warehoused is not only a disservice to operators but an unfair tactics that may discourage government from and be indifferent to its interventionist's role in the shipping sector. He spoke with Eguono Odjegba, enjoy the conversation. Excerpt:
Chief Isaac Jolapamo has said that NISA will not accept the CVFF disbursement announced last week by the federal government because he thinks that the figure quoted to have accrued to the Fund is incorrect. Is this the position of the association?
I am not sure that NISA has taken a unanimous position on the matter; therefore, l will say that the position of the few that have spoken is not representative of NISA. It isnot accurate and may be counterproductive.
Okay can you give us your views?
In my humble opinion, we (ship owners) should refrain from making comments that may appear as scoring cheap political point, but should rather commend and encourage government to grow capacity through the disbursement of CVFF. Suffix to say that disbursement, no matter the amount declared, won't stop or disturb any future forensic audit of accrual into the account. That is what l think, weshouldn't be seeing as responsible for encouraging stagnation or hampering efforts of government, no matter how little, at growing the industry simply because of the need to audit the CVFF account.
But this is the Board of Trustees speaking, is it that members do not understand the full dynamics of the Fund and the laws setting it up?
I already explained that Chief Jolapamo and few members that spoke did not take into consideration the aggregate wishes of majority of members, they probably spoke for themselves and they have the right to express themselves. I am an insider, if his position was that of the whole house, l would have been in a position to know. As for the other part of your question, let me say that some members may not have read to fully understand correctly the Cabotage Act and its intendments. That you are a contributor into the Fund doesn't translate to compulsory access to the Fund, unless or until set criteria and set guidelines are met.  The accrual in the Fund was the set percentage of the contract sum of transactions contributed by Shipowners, and the law mandates that it must be ploughed back into  the industry for the benefit of the contributors, viz-a-vis, to develop acquisition of indigenous ships in both local and international trade. That the fund is meant and must be for capacity building in the sector is to the extent of the legitimacy shipowners have over the Fund. However, because the Act makes contribution mandatory for operators also gave government some level of control over the Fund, unlike the regular èsúsú where a contributor might decide to opt out anytime he or she so wishes, the law makes contributions mandatory for the operators.
What are the essentials of this obligationcontract?
The law obliges Shipowners to pay 2% of the sum into the Fund. And more importantly, the law also restricts the application of the Fund to the promotion of the development of acquisition of indigenous tonnages, unlike other compulsory levies or taxes that could be applied for infrastructural development, recurrent expenditures and social intervention. Whilst the former gives government the control, rightly so, over the Fund, the later also gives contributors (operators) legitimacy over the fund, and this cannot also be faulted.
This is like having two captains in a ship, would you say this law is straight and fair?
Well, to the extent that ultimately, the Fund will return to the contributors, directly or indirectly, we must commend government for its decision for wanting to disburse the fund in orderto provide some capacity building support. If disbursed, Cabotage will be having its first trial in Nigeria, one cannot expect a perfect policy thrust and implementation at the word go, overtime, whatever is wrong will be corrected, so we must encourage government to do it right rather than wear the gauntlet. That does not prevent us, the operators from striking a balance. It is gratifying to hear from the concerned authorities that operators will be brought together, unified and consulted before the Fund is disbursed. In my view, this is good news. Therefore, my advise is that we should tread consciously and be circumspect in our criticism, so that it won't appear as if we are the problem, and contributing to the worsening condition of an industry that is already comatose. However, we could present to the authorities that any arrangement and process to be adopted in the disbursement should embrace and cumulate in the composition of a committee whose members should comprise of  stakeholders (operators),  Nigerian Maritime Administration and Safety Agency (NIMASA) which is the regulator, and personnel of the supervising Federal Ministry of Transportation (FMoT) with a view to work out and mid-wife the disbursement, and more importantly, operators should be allowed to agree on consensus members to represent them in the committee.
So you think that the federal government should be given the benefit of doubt?
Absolutely, don't forget that different leadership have come and gone without the political willto do the needful, therefore, this regime should be given the benefit of doubt and we should trust and encourage government if only for the sake of capacity building in the industry. Granted, we've had various forms of disappointment in the past, but we should not throw away the baby with the bath water. If we continue to grandstand, what assurance do we have that incoming administration will be disposed to the disbursement of the Fund? It is said that a bird at hand is worth two in the bush.
One of the reports quoted Chief Jolapamo as saying that the money may go into wrong hands if this present government is allowed to disburse it, especially since the real amount is unknown; hence he wants NISA to throw spanners into the exercise.  You don't share in these fears?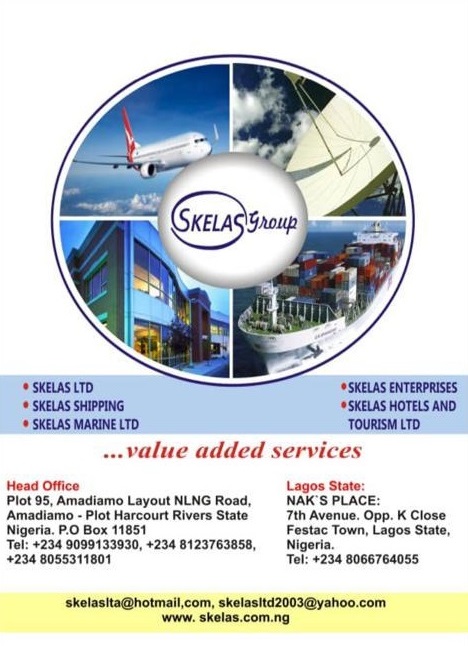 This is a journalistic back and forth style, l didn't say it will be a smooth sail, but l am more concerned that it is better to start and stumble than not to start at all. Remember that this contribution have gone on for over seventeen years, we have heard several tales and witnessed quite some amount of unwillingness to disburse the Fund by successive governments. There is something known as post audit,I believe whatever reservations Chief Jolapamo has will be addressed at some point, it is needless however  to delay the disbursement for the aforementioned  reasons.
Will this misunderstanding coming at this time not adversely impact the ongoing reconciliation process?
I will rather that we see our opposing interventions as a duty to understanding ourselves and industry issues. We are one family,  Chief Jolapamo as a founding father and and l are insiders, and we will continue to remain insiders. If some persons left NISA because of misunderstanding, we have no reason to give room to new misunderstandings. It is important we allow internal democracy to prevail, l understand and value the importance of the ongoing peace process, getting everyone back to a single fold would even be more auspicious at this time. NISA is the mother of Shipowners association, in several fora, each time we meet, some of those that have left still express the desire to associate with and return as soon as NISA is properly refocused. But everyone may not come back, it is the individual's fundamental human right to chose to belong or not to belong, to associate or not associate; nobody can force anybody. I told you few days ago that what the association need is selfless leadership, leadership with integrity. We brought in the reconciliation committee leader, Prince Olayiwola Shittu because we heard of his high level integrity, quality leadership and personal decorum. He is not a ship owner, it is his industry knowledge and character that attracted us. Association does not belong to an individual and should not be tied to individuals; it destroys the very essential fabrics of collective trust and sustainable benefits for which an association is formed in the first instance. Leaders shouldn't sit tight; they should serve and exit honourably.
When you say our Cabotage regime is new and should be supported to stabilize, did the draft instruments envisaged 17 years germination to maturation period?
Absolutely not, but let me give you the background. Cabotage came into being in 2003 and CVFF took off in 2004. When the Cabotage law was enacted, the founding father, including some of us was at the forefront of making sure it succeeded. We have the law in place but overtime; lack of political will have not been able to allow government to implement. Both coastal and international trade, including crude is dominated by foreign vessels. When we complain, they say 'you don't have the capacity'…that local operators don't have the capacity. I have always maintained that capacity is resources, both financial and human. If you don't have money, no matter how lovely your ideas are, you cannot get anywhere. But Cabotage at global level is different, some advanced economies have evolved through Cabotage implementation to develop capacity in shipping, unfortunately, it is now easier for them to espouse globalization, free market and so on, ditto Africa Continental free Trade Agreement (ACfTA) and so on. It is now convenient for them to also sell ACfTA and so forth. Go back to history, the originators of Cabotage are the British of this world and the America of this world… and why did they do that? They did that primarily to build capacity. They had in place protectionists policies until through economic struggles, their economies stabilized. It's like you have a fish farm, you put fingerlings in the ponds, you have to fence it with nets, you nurture them, you protect them from the sharks and bigger fishes so they will not kill them.That is how our Cabotage regime should be driven, to build capacity, so that when at the global arena we can be at par. Unfortunately, the shipping sector is the only economic sector in this country that is not enjoying government intervention. Look at aviation and agriculture, even the entertainment sector (Nollywood) gets government support. Until this CVFF, nothing has come to the shipping industry for more than three decades. Under the circumstances, shouldn't we engage government strategically ?
For a recap, can you tell us where NISA is now and where it is headed?
Somebody once said if we don't leave June 12, we cannot get to June 13. It is high time we look at the association, and look at the administrative and leadership structure. This is where you the media comes in, where developmental and investigative journalism comes in. We know that we have to play politics to get certain things, but we should not tie everything about an organization to politics. The reconciliation we were building is for everyone because there are still majority of ship owners with going concerns that still belong to NISA. What has made our members docile? You want to know what you stand to benefit from the association. For instance you have been in an association for more than 10 years and you have been paying your dues. One of the dues you have been paying is CVFF you have been contributing to since 2004 till date. When we talk about the industry, there must be government intervention, people have committed their resources and government policies have been very unfavourable in the past. Some ship owners are heavily indebted to banks, some are having their houses and other landed properties mortgaged by the banks. These things have made some members to slow down and adopted the sit-down-look attitude. That is why you see them go about their businesses quietly and not too keen about association things. What this tells us is that we need to change our approach. We must look for young people who can show members dividends, younger and stronger members with the capacity to be able to lobby government and get certain things done in favor of association members. So we need leadership that will not always think about 'what is in it for me', but one that will impact all ship owners.
The transport minister while announcing the presidential approval for the disbursement said he should be held responsible if the exercise fail. His predecessor, Rt. Hon. Chibuike Amaechi didn't put his neck in the bargain, was that why he failed in disbursing the CVFF?
Amaechi merely made pronouncements about the disbursement. His leadership style was combative and not engaging, Amaechi talks and tries to bully.You still remember his saying it's only in Nigeria there is Shipowners association without ships. In my view I consider it as self indictment because as the minister of transportation he was supposed to head the development of policy for capacity development in shipping for the NIMASA to implement. But he also wanted to be in charge of operation and implementation of policy without giving the Agency saddled with the responsibility free hands to perform. As a minister, you should be able to articulate your strategy first before making policy pronouncements. But beyond that, it was administrative issues and some personal interest that thwarted the 2021 disbursement. Administrative issue in the sense that it (Fund) was domiciled in the TSA (treasury single account), you cannot pull the money out without the involvement of Central Bank of Nigeria (CBN) and the Federal Ministry of Finance. So when they looked at the CVFF, they said no, this is government money. And if you look at it from their perspective, it is logical because it is government money in the sense that the law made it mandatory for operators to pay. For instance if between me and you we decided to start a thrift or corporative so that we can always assist ourselves, if I decided not to pay, I have not violated any law and if I was paying and decided to pull out, I have not violated any law. In that sense, it is informal, it is between the two of us. But with government, it is mandatory; you cannot say you will not pay. However, why that money belongs to ship owners is the fact that the law setting it up is explicit, like l explained earlier. The CVFF Act explains that the money will be ploughed back into the industry where the money came out from to assist the contributors who are the operators. So when you look at these arguments, you see that Sambo was right to have said they have been able to convince Mr. President that the money belongs to the ship owners. People that understood the policy have been able to explain to the President, that 'Sir, this fund is limited to ship owners it cannot be used for any other thing otherwise you run foul of the law. Now that the president has that understanding, he has given his approval for the money to be transferred to the five primary lending institutions he approved. The fund couldn't have been disbursed directly from the CBN without bottlenecks because CBN is not a commercial bank.
Are you not worried about the peddling of different sums of monies that has accrued to the Fund?
It is part of the teething problem that will be resolved through forensic audit later. NIMASA said they have N350billion with naira component what it means in my understanding, is that the total money that has accrued will represent 35% of NIMASA's contribution. The banks have to come with their own 50%, so it means if USD350million is the 35% of NIMASA; and how will Shipowners come up with its 15%?: Though I have my reservations in the percentage of contributions by the operators, but it is a story for another day.   We will be looking at the range of almost USD500million. So when the bank gets its own counterpart funding of USD500million, it will bring it to a total of USD1trillion; that is what will be disbursed. Though maritime shipping is capital expensive, but an understanding of these things is technical but necessary. It is important that the industry's critical stakeholders get the right support; I studied shipping, I practice shipping and I invested in shipping.
How can your members and indeed the shipping community benefit from the CVFF?
That members are not together does not mean their rights are not been fought for, one way or the other. For instance, when Amaechi made the pronouncement, NISA Steering Committee which I happen to be a member wrote a proposal, because we know the law allows disbursement to group of persons, to say we have ISAN Shipping Line that has been registered. What informed the decision of the Steering Committee then was…somehow, some of our members still have going concerns and they are doing well and could access the fund, however, for some that don't have going concerns but had contributed to the fund should have their interest covered in order to grow capacity. Although we appreciate that the intendments of the law does not necessarily mean that everyone must benefit because you have to go through credit appraisal, if you don't meet the credit appraisal, you wouldn't be given. You might be a contributor but may not be a beneficiary, but we also want government to come to the aid of some operators who because of unfavorable government policies and economic hardship have become spent ship owners. However, we went to step further to say since members companies are unable to lift crude because of the cost implications of acquiring VLCC, ISAN Shipping Line should be considered for a national carrier status by applying to NIMASA, such that collectively, we will be able to lift crude. That was many years back. So based on that, we resucitated the idea of the floated ISAN Shipping Line, so when Amaechi came with the promise to disburse, we wrote a proposal to say instead of giving Capt.Taiwo Akinpelumi for instance, or Tunji Brown or Jegede Paul for instance, we want government to disburse whatever they feel is due to NISA members to the ISANShipping Line, so that every member of our association will have a stake. We planned that it will be managed by a competent ship management company with proper structure, where every member is a stakeholder. When the minister of state for transportation, Senator Gbemi  Saraki listened to and saw our proposition, she was impressed and said she has never seen a beautiful proposal like it before; and she advised we put it in pen and paper which we did. Unfortunately, Amaechi left with his presidential ambition, while the Hon Minister of State for Transportation was redeployed shortly after. In the same vein we will push or and galvanize member interests under this present pronouncement, to promote capacity building and development. Members who are qualified will apply and those not qualified will also be carried along in some arrangement that will provide a collective umbrella.This can only be achieved with constructive engagement and robust and healthy interface with the relevant authorities.
Will operators who are comfortable with their fleet risk entering into the ISAN Shipping Line venture?
The fact that an individual have 15 or 20 ships does not necessarily means he/she should be given preference over others, because the intendment of the drafters of the act is to build and grow capacity. We must look at the intendment of the law at all time. Government should rally those who over the years have been victims of unfavourable policies, so that they benefit under the present arrangement, as soon as they pass the credit appraisal and assessment put in place. This CVFF is not a one-off transaction, after this, another will come; it is going to be a revolving scheme, this explains why the current Minister, at a press briefing, said there will be a request to always transfer from Central Bank into the approved PLIs once the money accrued to the tune of $50million; that is how to build capacity.We are not fighting anybody, we just want to be strategic in addressing the issue.
You talked about ISAN Shipping Line while you are NISA, why is that?
The association used to be Indigenous Ship-Owners Association of Nigeria (ISAN) that was when Chief Jolapamo was the president. Shortly before we went for an election, we decided to change the name to Nigeria Shipowners Association (NISA).