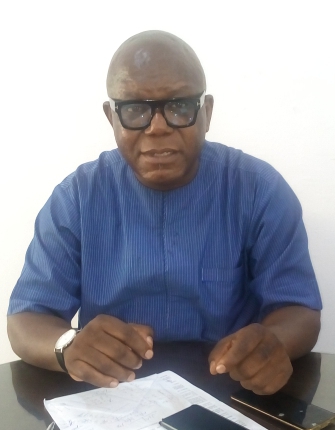 'Economy Will Continue To Struggle Under Customs Revenue Target' – Oduntan
 Front line customs broker and chieftain of the Association of Nigerian Licensed Customs Agents (ANLCA), Prince Segun Oduntan has said it would be a miracle for the nation's economy to outperform its present pace amid the regime of customs revenue target.
In an exclusive media chat with Eguono Odjegba, the former ANLCA Tin Can Chapter Chairman notes above aberration aside, the Nigerian economy and port policy processes are still at infancy level and as such, making the struggling of the national economy, inevitable.
 Prince Oduntan who nonetheless scored the Nigeria Customs Service high on the implementation of new trade tools says Vin Valuation has come to stay and urged the freight community to embrace it genuinely and completely in order to optimize its full benefits.
He also spoke on sundry other industry issues including ANLCA crisis, its CAC Board of Trustees duplicate certificate of registration, and the CRFFN reconciliation gesture which he described as a charade. Excerpt:
Despite introduction of new tools of trade facilitation, talking about VIN-Validation, E-Invoicing and others, clearing agents, importers and manufacturers are still complaining, what are the issues?
 The issues are not farfetched, the issues are around us; they are not alien to us. But as we complain that the cot of living is getting higher in Nigeria, I believe that as an informed person and a journalist to wit, you must also have known that it is not limited to Nigeria. People in UK and US after buying gas for their vehicles and maybe paying mortgage bills and insurance, what is left can hardly sustain them compared to say ten years ago. Globally, cost of living is on the rise because of the prevailing economic recession, not to talk of the recent breakout of the Ukraine/Russian war which has worsened the issues. But talking about Nigeria, the difference is that the better governed societies in the developed world provide support and incentives to the masses to cushion the effects of rising cost of living. I can say that is why we don't hear same lamentation in those countries. Whether we like it or not, coming back to Africa, Nigeria is among the top three countries with the biggest economy, unfortunately talking about cushioning the effects of worsening cost of living, we are not there, maybe because of our kind of style of suffering and smiling, and our governance system and politics.
What we actually want to look at is the port system and how it is supposed to support the national economy and impact on the standard of living.
That is where I am going to; it is the economy that creates our living standards. Before now, we say the oil industry is our economic mainstay, but you and I know that for many years now, the maritime industry has taken over. That is why the Buhari government has shifted emphasis from crude market to maritime sector as the main lever of the national economy. It is maritime money this government depends majorly on now. But the unfortunate mistake is that the operators and port traders that generate these monies are not provided the right incentives by government. All that this government is interested in is money and more money from the maritime; and do not care about those driving the system. That was also why the government went to pick somebody outside the customs service with a mandate to squeeze water out of the stone. His assignment was to generate more revenue, there was no mention of trade facilitation.
You can see that not being a seasoned, trained customs officer, the customs leadership real focus is money making not minding how it affects the economy. So to answer your question, this is how it all started, the era of arbitrary revenue target and less emphasis on trade facilitation. So all the operational tools you talk about were designed to promote revenue generation if you look at them critically, and that is where we got it wrong. It wouldn't have been wrong totally if we had some intervention organs in place to call government to order. Unfortunately, it was at the exit of the former president of the Association of Nigeria Licensed Customs Agents (ANLCA) who should have stepped in to engage government as the leading freight forwarding and clearing agents association.
So you think some of the port economy dynamics that is adversely impacting trade is because ANLCA is in crisis?
Yes, you have been around, you know that ANLCA is the pacesetter and the dependable, tested, trusted and professionally positioned association that is able to influence policies of government through responsible dialogue and engagement. With the ANLCA crisis for almost five years now, the centre can no longer hold and government now does what it like because there is one to challenge or caution. When ANLCA was ANLCA, government cannot just throw up policies as they like, we will engage the relevant authorities and let them known as critical stakeholder, we must have a say. That was how it has been before government started throwing policies at us; after Prince Olayiwola Shittu term as ANLCA leader. When last did you report that ANLCA leadership was at Abuja to see the Customs CG or the Minister of Finance or vice versa? All we hear now is this and that circular is out and that is final. Before, ANLCA will immediately make representation to voice its reservation. We weren't just sitting down, we engage, interface and influence harsh policies because we are the revenue drivers and don't just sit down while somebody somewhere take arbitrary decision on what affects the port and our stability.  We move, ANLCA cannot be at the CG's office and he will pretend he did not see anybody, then you're looking for trouble! As a revenue agent, when we talk, government listen, but we have lost that capacity and goodwill because those who have hijacked the leadership of ANLCA through brigandage don't possess the charisma and leadership integrity to be able to secure the attention of customs and the policy makers. Because when you say trade tools, you're talking about policies which were made without consultation and because nobody challenged you, you think you have done the right thing. If it was the days ANLCA was ANLCA, we would have dragged ourselves to the presidency and there challenge customs and the finance ministry. How can you say you are ANLCA national executive committee (NECOM) and all you do is to write petitions against the institution that licensed you and to ceaselessly criticize them publicly, instead of engaging them responsibly and meaningfully? We and Customs are supposed to sit down regularly to brainstorm on proposed government policies before they finalize with the Federal Ministry of Finance. I don't know whether you are aware that the former ANLCA NECOM under Sir Ernest Elochukwu went to see President Olusegun Obasanjo over our stand on policy issues. Under Prince Olayiwola Shittu, we saw the Customs CG more than three times to engage on industry issues.
What are actually the issues with the current import policies such as VIN-Valuation, is it that they are structurally defective or that the implementations are wrong? Why are there constant complaints by agents on standard and non standard value?
Let me tell you, the VIN-Valuation system has come to stay, don't forget that most of us  don't want change and you also know that once government designs a policy, you cannot kill it, you can only ensure you minimize its side effects. Don't also forget that for a child to walk, it must have crawled, through falling and getting up before walking firmly. It is the same with VIN-Valuation, the complaints you are hearing about are the teething problems, they will go away. It is a normal thing, the pre-shipment assessment arrival report (PAAR) passed through the same process, from RAR to PAAR before stabilizing; even till now, PAAR cannot be said to be a perfect document, it is just about 80 percent efficient, it is still not the final document for releasing. You remember that the original concept was just to punch in your entry, make your payment and carry your consignment. But when it started Customs detected loopholes and said PAAR is a provisional clearance document and can be queried. Up till now, Customs still jack up PAAR value, and if you'll contest it, one officer will tell you so, so and so. Strike Force will alert you, CIU will say its own, so it's a work in progress thing.
Can you identify the major dispute areas in VIN-Valuation for example?
You do your VIN registration, do your data capture get your value… you first write to the customs area controller. Yet some of his officers will still say you must tip them to treat your entry in their system in the Nigerian manner. Don't forget that we were told that with VIN you can input your transaction from the comfort of your office, but that is in principle, in reality, there is still physical contact and you know what that means. The CAC will tell you, just make your entry and go, well if you go you are on your own because his officers will sabotage the job. On paper VIN is seamless, not so in operation. On the issue of standard or non standard registration those ones have to go for re-classification and physical valuation. It is so because the system is still new here unlike the exporting nations where its functional, reliable and efficient.
If you're to score VIN implementation so far, what mark will you give it?
I will score it 55 percent.
Would you say the existing layers of customs cheeks are negatively impacting VIN implementation?
The bottom line is that it has reduced; I am talking about vehicles clearance. This is because the importation of vehicles has reduced. Some officers who are not familiar with the issue of VIN Valuation processes still stop them on the road from the ports. Occasionally I intervene and tell them to allow the vehicles go. Arrests of vehicles used to be a daily occurrence, now it has reduced; same with general cargo; arrests have reduced.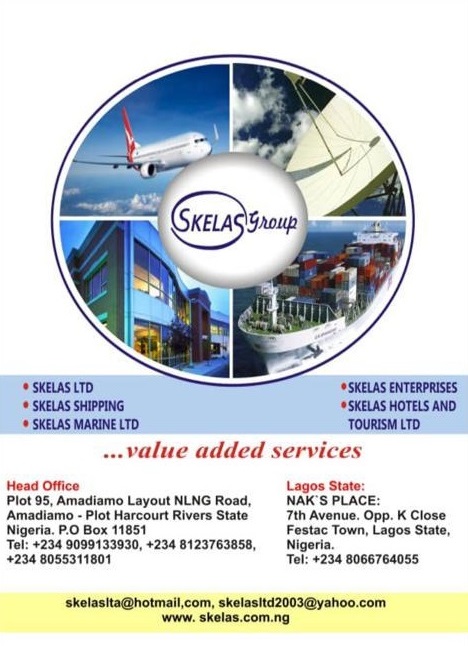 To what would you attribute the reduction, compliance?
Yes, our people have seen that it is foolish to continue to cut corners when at the end of the day you are taking to the backstage to restart, so what corner are you cutting? You cut corners to avoid paying N3million and FOU or strike force will pick it up and end up paying the N3million, after you have spend about N1million trying to cut corners. So is it not better to key in and do the job correctly with less stress? So the level of compliance by traders has increased and this is why press conferences by customs commands have reduced. Those times, area commands call press conferences regularly to showcase seizures, Apapa and Tin Can some briefs the press same day, as FOU Ikeja is briefing, PTML is briefing, Seme, Idiroko and kirikiri are briefing. Now it is a rare occasion. The area controllers have been fantastic, give it to Yusuf, give it to Kunle and Bomai. You have any genuine complaints…they attend to it immediately. The Senior Officers are wonderful, give it to them. That do not mean that they don't have some bad eggs within the lower ranks and file, same way we have some bad eggs amongst us customs brokers. But there is great improvement everywhere, compliance is high and improving.
As trade union leader, how do you react to complains that our regime of 'accidented vehicles' importation undermines safety in view of observation that vehicles are deliberately butchered or dismembered at countries of origin for purposes of avoiding proper duty payment
 Like I said before, our processes and compliance level are improving, we will continue to develop and grow. I told you before that VIN Valuation is a government policy, it is not a customs thing, it has come to stay. So whatever defects we are having, we will continue to patch and manage until we achieve the right result through compliance. VIN Valuation was not created to address importation of accident damaged vehicles, but it has inadvertently checked that issue to a large extent. Before now if you bring accident damaged vehicle maybe the bumped has broken, customs can give you big rebate, ask you to go and pay say N200, 000. If you bring in a damaged 209 Forerunner now and the chassis and light is affected, they will ask you to go and pay N1.2m. If I bring my own with the chassis and light intact, they will give me N1.2m too. When you clear your own, you will go to the mechanic shop to fix and to panel beat, so is it economically sensible to continue to bring in accidented vehicles? It is a penny wise pound foolish situation. VIN Valuation is silently correcting unacceptable standard, encouraging Nigerians to improve on importation of clean vehicles close to new that are road worthy and inspire confidence during travel.
But there are complains of differentials in vehicles valuation in Nigeria compared to other western countries, despite that VIN Valuation is supposed to achieve a universal pricing
I told you that imported vehicles are categorized into standard and non standard for purposes of valuation, the western world are more advanced in profiling and standardization, and information about valuation is already captured in their system. We just started our own VIN Valuation system, we are still learning the rope, still at crawling stage. Soon we will be walking and even running when it comes to standard application and interpretation.
November is two weeks gone and we are still experiencing lull in the importation of items required for festive period of Christmas and New Year, unlike in past years where ember months normally witness an upsurge of festive goods. What is responsible?
It is not farfetched, if you look at vessel traffic coming into Nigeria, generally there has been a drop and this is a result of the persistent global economic recession. It is not just about Nigeria.
So, you think it is not a question of change in our thirst for foreign goods?
 No, some of the items required for festive periods are now been produced here, rice for instance. This time last year some of the items we were thinking will be imported were available locally, produced here. This is part of the reasons for the drop in imports. But again, the greatest challenge is lack of forex, it is affecting the level of importation. And don't forget, any nation like ours experiences low importation during election period. Manufacturers and importers of finished products are careful not to fall victim of post-election policy changes that can put at risk existing market stocks or goods on transit.
Freight forwarders and clearing agents are still having issues with FOU and Strike Force, always accused of violation of the trade laws, why they in turn accuse customs of excessive and high handed policy implementation. What are the trade union leaders doing about this?
 The FOU and Strike Force did not fall from heaven, for instance, in Strike Force, the operatives were drawn from CIU, revenue and enforcement where they use to work. It is an adhoc unit; Strike Force can be scrapped tomorrow if a new leader feels it is unnecessary. It is unfortunate that we are having people with no training operating as customs agents, people who do not know their left from their right when it comes to cargo clearing and brokerage. Somebody goes to his village for Christmas and traditional title ceremony, where he is returning to Lagos, he comes with 10 to 15 people and attach them to freight forwarders to give clearing jobs.  Why will they not end up at Strike Force or FOU when they don't study the import documents to know what they are facilitating and carrying? The officers heading the FOU and Strike Force are professional gentlemen, they are there to succeed in their assignments, it is for us to obey the rules. So majority of those complaining about Strike Force are culpable, I am a professional to the core and I stand to be corrected. And this is happening because the Association of Nigeria Licensed Customs Agents (ANLCA) that used to give agents a voice and direction is no more. When we say we should not kill ANLCA but settle our misunderstanding so that we can be there on the day of trouble and to provide enlightenment for ourselves, some people said no. So lack of proper and efficient leadership is part of the challenge in having freight forwarders and clearing agents operating without guidance and without help. We pray that before the end of the year, God will touch the heart of those holding ANLCA to ransom to embrace amicable settlement so that we can begin to offer help to one another again.
Recently the CRFFN set up a reconciliation committee to resolve ANLCA's leadership crisis. Nothing has been heard from the committee which was given 2-weeks time frame. It's over 2 months now, as an industry insider, can you give us a clue or  a possible update of what has happened?
I am not in the CRFFN Governing Council, and I am not also a board member of ANLCA. One thing I can tell you however is that part of the problem the Governing Council have been having is a situation where the regulator is been regulated. The regulated is regulating the regulator, that is where we are with CRFFN. I don't know what can be achieved if the enforcer of the law is also the accused. I have said it, CRFFN is not supposed to be government regulatory agency…Nigeria Medical Association (NMA) is there, is it being regulated by non-medics in the Ministry of Health? The problem CRFFN have is that the regulated who are in the council are the ones confusing the regulatory personnel. Until it is corrected, we are going nowhere. You cannot be in the national executive committee (NECOM) of your association and also be in the Governing Council of the CRFFN, it is a charade. Personal interests are been allowed to overshadow the general interest of the association you belong to or pretend to be representing. Until the proper thing is done, we will continue to waste our time.
What about the reconciliation move by the council?
 It is in the hands of the Governing Board, it is their idea. Let me tell you, even if  CRFFN come out to say this is our report, it will be just a commendation…do they have one enforcement organ to implement their decision? Remember that the other camp with members in the Governing Council have boasted that he reconciliation committee report will not see the light of the day. Isn't that what has happened because I am not there. So, we that are not in the Governing Council are looking.
Recently the certificate of registration (CR) given to Dr. Taiwo Afolabi led board faction was displayed as trash on the CAC website, but Ozo Chukwura have denied the development as mischief making and challenged those making the claim to show CAC letter to that effect. What is your take?
 Odjegba, I have said I am not a board member of ANLCA, l am also not in CAC or a lawyer. What I can tell you is that the chicken will soon come home to roost. Who are we talking about, is it not CAC? Is it in Venezuela or Croatia, is not in Nigeria here? So he is lying…if you are elected as a governor and you spent six months and another candidate takes you to court and was declared the real winner, will INEC ask the person erroneously sworn in as governor for six months to return the Certificate of Return given to him? All that INEC is required to do is to cancel the court invalidated Certificate of Return and display the current authentic Certificate of Return. INEC does not need to write to the ousted governor to explain anything. Anyone in doubts should just go to CAC or its website and get the gist of what has happened.