BY GBOGBOWA GBOWA
It has been three weeks since the sad event of mass kidnap reared its ugly head at the Igueben Train Station, Edo State, one of the southern states connected by the railway.
Kidnap is a new phenomenon in this country, and for many innocent citizens, such dastard occurrences used to be foreign scenes, far away from our otherwise serene country and Africa generally, until it became real at the approach of our own land, happening live within the Federal Capital Territory, Abuja.
In summary, it turned out that some marauding Fulani criminals known to be widely associated with this form of criminality at the farms, roads, places of worship and or residences, moved up the notch as they took their game to moving trains.
Sadly, the activities of these criminal gangs has led to an unfortunate ethnic profiling, that have seen the Fulani tribe, people and values come under trying times, same way the Ijaw people of Niger Delta were profiled when militancy from the region trended.
At that earlier time, Nigeria was united in challenging the menace, which was also largely driven by kidnap as means of negotiation to end perceived oppressive regime and for a better state deal, as opposed to financial ransom taking, which is the sole motive adopted by Fulanis that swells the enterprise.
Government, top political office holders,  politicians, leaders of thoughts, women groups, civil societies, religious leaders and the international community, were united in calling out the 'Ijaw Militants', and the media played its role.
Respected Ijaw leaders, including state governors from the area joined to call for negotiation and cessation of hostilities; as the militants' insurgency was taking serious toll on both economic and social lives, while government was very concerned about disruption to oil exploration.
Meanwhile, the military and other security agencies were responding heavily and shelling whole communities and towns suspected to be harbouring the militants. Palaces, schools, markets, whole towns and communities were regularly raced down, and the Niger Delta became a smoking theatre of war, until President Umaru Yar'Adua took up the matter decisively, and succeeded in pulling the militants out of the swamps.
Above digression is necessary to underscore present public perception that the government of the day, not only refused to take action when it was necessary and timely to achieve a cessation. From cold and gruesome attacks on farm settlements and non Fulani communities, the madness raged unchallenged, until apparently emboldened, they started to move down town, having changed tactics to kidnapping and ransom taking.
Friends of government, otherwise highly visible personalities, even top military brass were seen visiting them in their enclaves, dressed up as enemies of Nigeria, and demanding the cessation of Nigeria, and yet were roundly cuddled and pampered.  There are rumours of the federal government paying some of the ransoms imposed, and paying other such fees, until the trouble makers grew prodigious and became very powerful. They raided military formations occasionally to cart away weapons and ammunition, and then collects huge ransom for kidnapped hapless Nigerians in the North West and North East, while the military and the Commander-in-Chief, pleads helplessness when they were tired of looking the other away.  President Muhammadu Buhari, perceived to be a notorious apologist of the Fulanic pretentions, shielded the criminals from arrest and prosecution, until the threats they posed seemingly turned his way.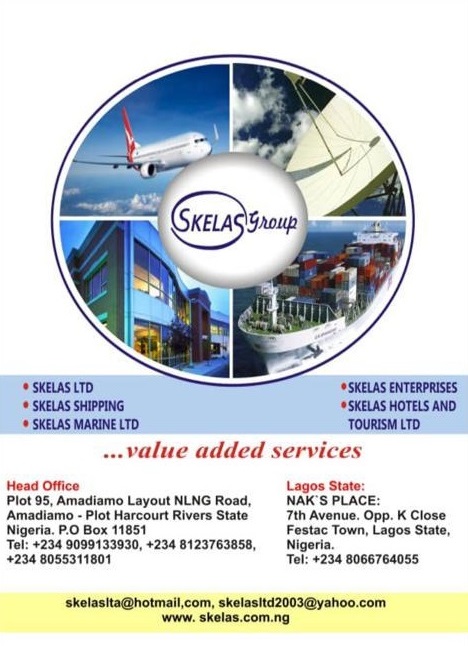 But it was already too late, the Fulani herders had since transformed from overrunning natives and their farmlands into insufferable insurgents, into bandits and also into kidnappers; and have acquired both so much wealth, weapons and received huge sympathy from within and international jihadist groups, such that the later effort by Buhari and his government to fight them, amounted to a serious miscalculation.
Beaten, government has been humbled to beat a retreat, from where it has since remained in the defensive, albeit having developed thick skin to superior proposals on what should be done. It is instructive to say in passing that northern politicians and leaders of thoughts did nothing but cuddle these criminal gangsters that have profiled a once revered tribe, a very peaceful and loving people, whose social traits as nomads and cattle herders once stood them out as some of the finest peoples on earth.
Today the innocent Fulani man feels emotionally harassed, nevertheless that he is also very often a victim of these criminal outcasts, no thanks to all those individuals and governments that has encouraged the present unacceptable developments; fast rearing its monstrous head in southern Nigeria; taking the recent Edo Train Station kidnap saga into consideration.
The pertinent question is, was the Edo train station kidnap also carried out by the Fulani? Didn't the security agencies which made arrest identify the suspects? Why are they shying away from revealing their identities, or is the intent to make it convenient to continue to blame every high profile crimes in Nigeria on the Fulani?
There are reports that all twenty victims have been rescued, with some of the suspects and alleged sponsors arrested.  Indeed, the Edo State Commissioner for Information and Orientation, Mr. Chris Nehikhare confirmed in Benin City last week that the two remaining victims, which incidentally are staff of the Nigerian Railway Corporation (NRC), have been successfully rescued by security operatives. The Commissioner added that among those so far arrested are two traditional rulers from the state, believed to have sponsored the kidnap.
"I am happy to inform you that all the remaining victims of the Igueben train station attack have been rescued. As at today, none of the victims are in the hand of the abductors," he said.
He did not give the names of the traditional rulers and other suspects, said to have been arrested.  Like a terrorist situation, the passengers were waiting at the Igueben Train Station, to board a train to Warri in Delta State when the armed men struck and took them and two other Railways workers to the bush. There have been reports that ransoms were paid to free the abductees.
Why is the federal government unwilling to identify those behind this new threats in the south, is government waiting until it becomes a new normal? Are the arrested traditional rulers friends of government, perhaps, front line party members and possibly financial supporters of the ruling or opposition parties?
If the truism that what goes around often comes around, cannot be appreciated by those in government, let it be said here that any attempt to cover up or cuddle these criminals may also lead to the replication of what happened and still happening in the North East and North West ; where our collective indifference and permissiveness, will one day turn around to hunt us.