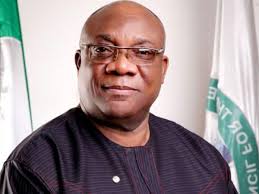 'I am not a thief, I run CRFFN with my money'- Registrar
The Registrar and Chief Executive Officer of the Council for the Regulation of Freight Forwarding in Nigeria (CRFFN), Barr. Samuel Nwakohu has denied media reports accusing him of misappropriation of funds running into millions of Naira in his first year in office.
This is even as the CEO said that since assumption of office, he has used his salary to run petty administrative businesses because of the paucity of fund. According to him, lack of funds to run the agency has been the principal reason he has pressed for the implementation of members' professional operating fee (POF), to make money available for the Council.
Nwakohu reportedly made the denial during a one-day sensitization programme the CRFFN organized for Freight Forwarders on how to generate the professional operating fee (POF) invoice.  According to Prime Time Reporters, an industry based online newspaper, Nwakohu said contrary to insinuations, there is no money in the CRFFN, also commonly referred to as the Council for him to misappropriate.
According to the report, the Registrar admitted that the Council and not him is indebted to people, purportedly as is the case obtainable in other agencies of government, noting that he inherited some of the debts.
Explaining his inability to liquidate the debts, Nwakohu said such expenditures are made from the overhead cost, and further expressed his inability to deep his hands in the capital vote to settle debts, noting that such practice is contrary to the provisions of the law and the Council Act.
He reportedly said, "I can tell you categorically that I have not been involved in any misappropriation or in any financial recklessness of any kind. I owe some people for work done. I owe some people for rent, the Council is owing, it is not me owing. I got a letter the other day that we are owing for cost of partitioning the office in Apapa where they left and cost of laying tiles. Let me say this to you, such jobs can only be serviced with overhead not capital votes.
"I will give you a good example. My predecessor rented his personal house to CRFFN at Number 51 Karhtoum Place or so in Abuja, he moved to the boys' quarters according to him. I can't remember the number of years. He was in office, he couldn't pay himself, he couldn't pay for rent of that place. Why? The truth is that he could not have enough money in the overhead to service such debt. You cannot use money for capital expenditure to pay rent. So, I have so many letters like that.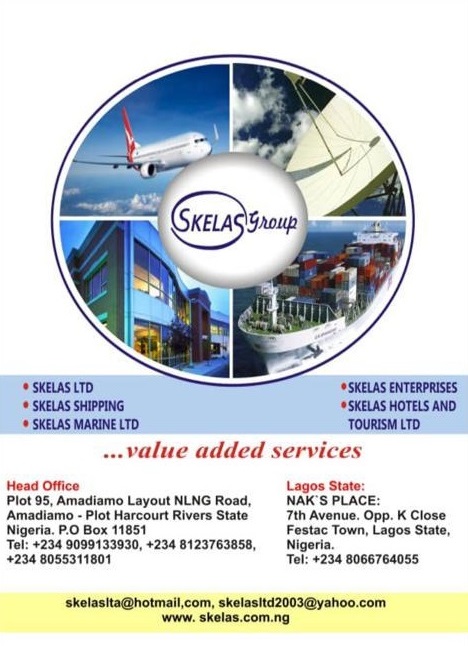 "Mind you, when I assumed office, my staffs then were at the Lugbe office in Abuja, they have left 51 Karhtoum place as at 2019. I met them at Lugbe office not Karhtoum place. So, the question I keep asking myself is why did my predecessor not able to pay himself? From when I came in till today, what has changed in terms of revenue generated? Because it is through that revenue that you can service such debt.
"Yes, we are owing quite a number of people, I make no secret about it. That is why I have been hell-bent to make sure that POF collection takes off. Where is the money? When I came here, there was no table, nothing. I don't want to tell you how we procured these things initially. There is nothing to misappropriate. As my salary comes, there is a whole chain of things waiting for it. My salary is supposed to be personal to me but it is not so personal here because if ink finishes, I take money from there to buy it. If paper finishes, I take money from there to buy it. What is there to misappropriate? I travel most of the time, I have a pile of DTA like this which has not been paid. Not only me, most of my management staff. There is no money to misappropriate."
Asked why he failed to go to court to remedy the allegation, knowing such allegations to be  false and calculated to malign him, he said, "Everybody has their style and focus. I have come to see that when you are a public servant, you have to get used to those things, if not so, you can't survive. You have to remain focused."
It will be recalled that five members of the CRFFN management team allegedly petitioned the Minister of Transportation, Rotimi Amaechi and the immediate past CRFFN Governing Council alleging wanton embezzlement of funds by the Registrar to the tune of over N300million out of which it was alleged that he spent a total of N36.6million as Corporate Social Responsibility(CSR) on fake NGO and beauty pageant in Rivers State, in the face of unpaid media a advert bills, estimated at less than N10million, for over two years running.
It will be noted that the Board, after purported thorough investigation of the allegations against Nwakohu made far-reaching submission and recommendations in an over 1,000 pages report to the Minister, seeking the Registrar's sack, including the refund of alleged misappropriated funds.
It was further gathered that the Governing Board recommended the Registrar for prosecution by the Economic Financial Crimes Commission (EFCC) and the Independent Corrupt Practices and Other Related Offences Commission (ICPC).