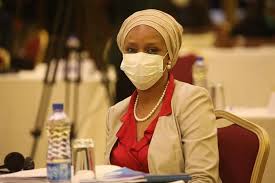 Is Hadiza, sacked NPA boss on the run?
BY EGUONO ODJEGBA
Unconfirmed reports filtered in last week that the immediate past Managing Director of the Nigerian Ports Authority (NPA), Ms. Hadiza Usman may be on the run.
Although checks about the development could not fetch much nor confirm same, the rumour mill had it that the Kaduna based politician may be hiding at the Kaduna State Governor's Lodge, purportedly to avoid arrest by the Economic and Financial Crimes Commission (EFCC).
Grapevine reports that Hadiza who lost out in the struggle to retain her job after her earlier indefinite suspension by the Federal Government in May, is wanted by the EFCC to clarify certain issues relating to unremitted VAT collection by NPA.
However, an insider source described the information on VAT transaction by the authority as farfetched, hollow and mischievous. The source who spoke in confidence said neither the former NPA boss nor the authority is involved in unremitted VAT case, and argued that it is mere rumour intended to smear the authority's former helmsman.
According to the source, Hadiza's problem with the FG had to do with remittances under the Fiscal Responsibility Act, and not VAT.
He said, "NPA don't have any pending business with VAT. It was statutory remittances in accordance with the Fiscal Responsibility Act, but even that wasn't true.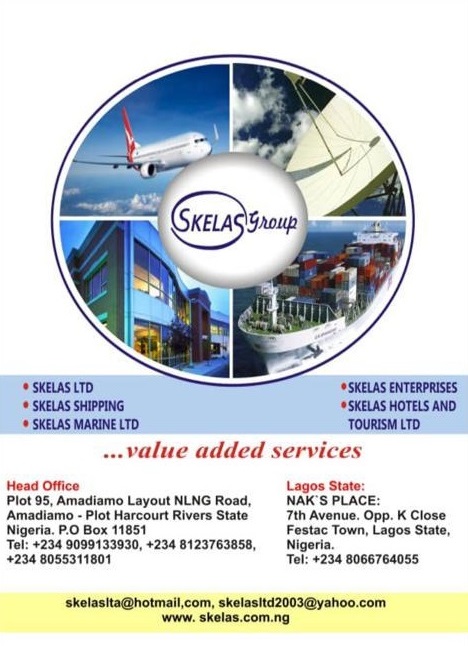 "The Auditor General of the Federal whose report mentioned the mind boggling account got his figures from the DMO, which got its figures from NPA's annual budgets.  But budgets are just projections while NPA's remittances were based on actual collections which the Office of the Accountant General of the Federation has records of.
"Hadiza has no access to NPA Revenues, the Office of the Accountant General deducts at source from TSA account. If you have evidence to catch her on other issues, fine, but not on remittances.
"I can defend her with my blood on this, she did nothing wrong", he declared.
A maritime commentator who stirred up the issue in a group's online platform informed that Hadiza was on the run. "The woman is currently on the run…the EFCC is looking for her", he said, but elected not to pursue the matter any farther, noting "…don't want to add to the problems of Jnr. Deziani".
His statement was corroborated by one Prince Gozuoma who said, "She has been in the Kaduna State Governor's Lodge in the past 3 months."
The NPA staff again attempted to discredit the allegation about his former boss hiding in government house, saying she has no reason to do so since her family houses would have been the ideal place to hide, should the story be true.
He said, "Her father has a house in Kaduna and Zaria where her mother lives, why would she live in a government lodge?"