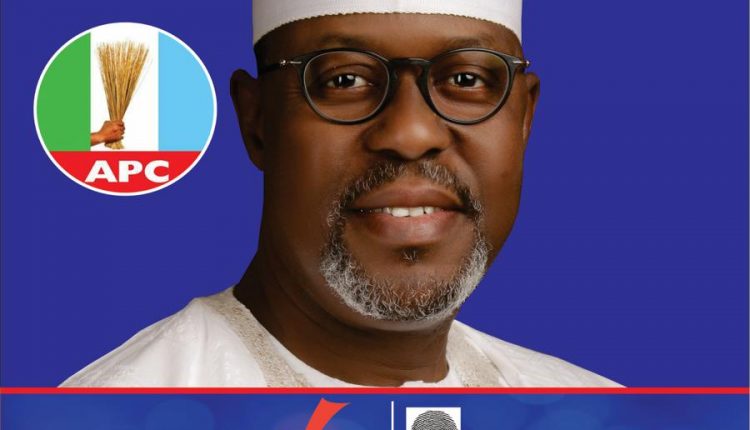 Kaduna 2023: Ex-Customs Chief, Abubakar Declares Under APC
BY EGUONO ODJEGBA
Alhaji Bashir Abubakar, a retired Assistant Comptroller General of the Nigeria Customs Service, earlier today, Thursday declared his intention to succeed Gov. Nasiru El-Rufai as the governor of Kaduna State.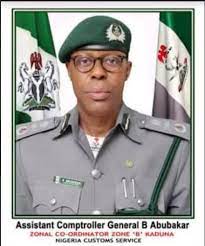 Abubakar was honored by President Muhammadu Buhari with Integrity Awards for exhibiting uncommon industry, diligence and accomplishments in the performance of his official duties after a report that linked him with the rejection of USD412,000 (N150 million) bribe offered to him and his deputies by drug traffickers to import 40 containers laden with Tramadol into the country.
ACG Abubakar (Rtd) who was turbaned Barden Kudun Zazzau last year said he will turn around the fortune of Kaduna State with his long experience in the service of Nigeria Customs, saying his security knowledge will come handy in tackling issues of insecurity in Kaduna State if elected governor in 2023.
Speaking to newsmen at the Kaduna State headquarters of the All Progressives Congress ( APC) where he made his official declaration, he said he possess the pedigree and leadership wherewithal to advance the fortune of the state and grow its overall potentials to a height yet unknown.
The Kaduna State gubernatorial hopeful explained that his intention to vie for the number one position in the state is coming after series of consultations with family members, friends and associates who later, urged him to contest for the governorship so as a worthy successor to Governor El-Rufai.
He said his track records as retired paramilitary personnel and subsequent commitments to the cause of humanity, were open for the public to see.
"If elected, I will tackle insecurity and create employment opportunities in the State. I will put more emphasis on technological education and ensure that youths and women are given training on skills acquisition for necessary empowerment," he said.
He therefore called on other contenders for the number one seat to rally around him by supporting his candidacy as the APC fore bearer in the 2023 gubernatorial election.
"I thank God for bringing me into APC. This shows that I am in agreement with the party and the party in agreement with me.
There are signs and evidence that the State is heading towards rapid development under Governor Nasir El-Rufai. We will ensure improvement on this development if elected.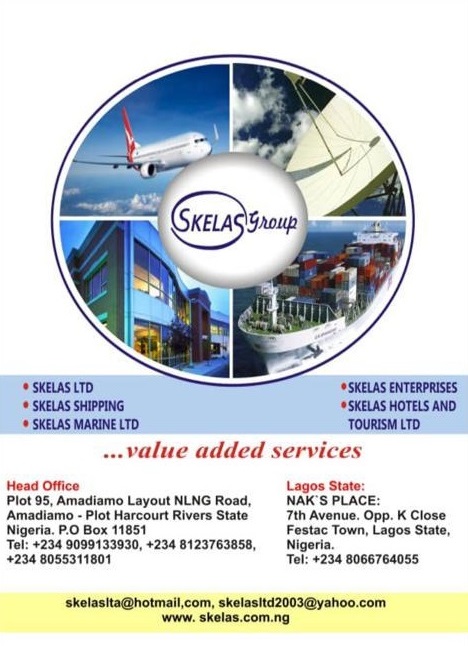 "I have been enjoined by so many associations in my life, some of these associations advised me to go for the governorship race. Some of these associations said I have some leadership similarities with governor El-rufai, though as human beings we may differ in some areas of our characters.
"These associations believe that if I take over from Governor El-Rufai I will be able to work, especially in the area of insecurity as a retired paramilitary personnel. I have the capacity to deal with insecurity in conjunction with security agencies", adding:
"If elected, we will focus on youth employment, orientation and reorientation of youths and women. We will focus on education and skills acquisition."
The State Deputy Chairman of APC, Hajiya Aisha Talatu Habib and other party officials who express joy over his decision to choose the APC over his aspiration to become the next governor, wished him resounding success in the political journey ahead.
The Barden Kudun Zazzau, who served the Nigeria Customs Service with unremitting commitment and merit was the cynosure of operational capacity, quintessential  leadership sagacity and unassuming character at various control levels, both command, zonal and headquarters.
He has only a day earlier communicated his decision to contest the governorship ticket to stakeholders and friends in the maritime industry, where he has put in about thirty years of service to fatherland; and have solicited for their moral support through prayers.
In a WhatsApp message he wrote:
"Bissimillahir Rahmanirrahim.
By the special name of ALLAH,I wish to inform my well respected colleagues elders, friends brothers and sisters that, I have registered my intention to contest for the seat of Government of our beloved state Kaduna State under the platform of the ALL PEOPLE'S CONGRESS (APC) against the upcoming 2023 election.
My intention is purely clean and holy. Thus, 1.The excellent performance of the present Administration should not be allowed to be toyed away with. 2. There are rooms also for Value addition. (Reorientation and youth empowerment, etc.). 3. The security report about the state requires a person with experience, dedication, determination and discipline.
"When Malam Nasir Elrufai came into the political circle of the state, there was full jubilation by overwhelming majority based on his previous performances, similarly my case is not different as my intention is based on people's voice."
He hinted that afterwards of his declaration today, he would pay homage to His Highness,The Emir of Zazzau Amb, Ahmed Nuhu Bamalli.