…As Suspected blackmailers go underground
BY EGUONO ODJEGBA
The end of the road appears to have come for some professional petition writers and blackmailers following their inevitable unmasking by security agencies and subsequent prosecution.
In addition, the defendants has since engaged in subtle retreat, while some are believed to have gone underground; relocating out of town and last known locations.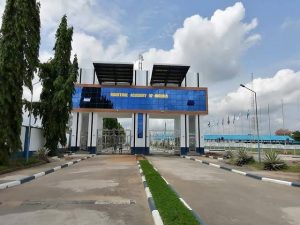 Rector of the Maritime Academy of Nigeria (MAN), Commodore Duja Effedua in a media chat with journalists ) in his office after the cadets 2021 Passing out Parade (POP, disclosed that so far, four persons have been charged to court after their arrest in respect of series of blackmails and false petitions.
While it lasted, the camp of character assassins and cyber predators took the leadership and key management staff members of the  Academy through agonizing and unremitting blackmail; subjecting them to the most exasperating psychological trauma.
Our reporter learnt earlier that part of their modus operandi is to steal information from the Academy which they twist to suit their morbid intentions, and proceed to bake fake and patently mischievous petitions out of the stolen information which they send to various anti-graft agencies and the police.
Next, they call their victims to ask for financial settlement with threats to continue to weave more lies if their requests are not met. Almost occasionally, they also engage in libelous online media publications of their morbid weavings, aimed at cowing and forcing their victims to comply with their extortionist agenda.
Unrelenting, they also call some of their victims on telephones and also engage them in sms/whatsapp text messages, mounting pressure to extort them. Unfortunately, the rector who was unfortunately their chief victim refuses to be blackmailed; as he often gets the police and security agencies to check out the criminals.
That official resort paid off handsomely as some of the blackmailers as indicated earlier, has been picked up while others are still on the run. While some have started pulling down their false and offensive articles in the online social media, some others are believed to have abandoned their work places and residences, as manhunt for them by the police intensifies.
Although Effedua confirmed that those already arrested are from Oron, the host community, he argued that they do represent Oron people but acting their own selfish plots.
"l will tell you why. I don't have issues with the Oron people, there are some criminals embedded within, they are not up to 20, we know them now. They just play ethnic politics and try to smear the community. So it is not true, Oron people are going about their own businesses, but these criminals, they have always fed them from here and stopping them is like their world has come to an end.
"So, they try to use the blanket of ethnic politics, brainwash people, create problems. But like I said, everyone should stay on his side, look for no trouble. If anybody sent you, ask that their children should join you. They shouldn't send you…while their children are in UK and USA enjoying."
Asked if those concerned has reached out to make peace with him, he said there's no such thing, warning that character assassins and cyber terrorists never change.
"No, l don't even know them, l have never seen them and l don't want their friendship. The issue is that people wanted access to the fund of the Academy. They have been enjoying that in the past that was why there has been no progress. So, when l came and block everything, l became public enemy number one, but only to the criminals and their internal collaborators. "The Police, DSS, even the EFCC, they have done so much in hunting down some of them, because they have investigated all their fake allegations, and for giving them false information. There are penalties; there are laws to take care of that.
"It was a deliberate plot, they wanted to stop my second term, but it's God that does everything, l am still here. These people are extremely dangerous; to underestimate their evil tendencies would be a big mistake.
"Character assassinators and cyber predators are not ordinary criminals, they are hardened and we must be careful if they turn around and pretend to be offering peace."
He continues:  "Four of them are on the run, two have been arrested, two journalists, they are in court. Four people from the area just came out of the prison but they are going back to court, let us see what happens at the end of the day. I am not at war with anybody, the issue is that if you make false allegations, there are laws to take care of it, there are penalties; the judiciary is still very potent."
Looking and sounding unhappy about the developments, Effedua hinted that following the security agencies and police actions, all those involved has beaten a retreat.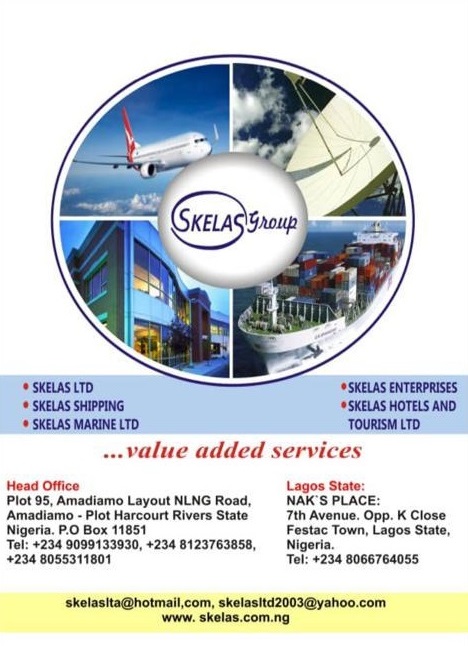 "They understand that it is not business as usual because of these ones that are already facing the music. They have stopped writing their nonsense…because who are those people collaborating with them? Their main sponsors were within the Academy…the bursary staff, audit, works, procurement staffs who lift official information, take out and twist to suit their evil plans.
"We have scattered all of them. If there was money to be stolen, we will not have money to be doing all we have been doing. So, everybody is now becoming very cautious, they now know you don't just get up, sponsor fake allegations against people and walk away."
Interestingly, as the police and security agencies goes hot on their trail, those believed to be sponsoring the blackmail from outside are the same people that makes contact with the Academy and pretend to be peace makers.
In recognition of its host community status, the Rector have done so much to carry the Oron people along by providing some of them with small scale contracts in the Academy, aside the official employment quota the Oro nation enjoys under the catchment area policy.
Ordinarily, the people should be the happiest in view of the great turnaround that has come the way of the Academy in the past four years, which has indirectly put their name (Oron) in the global map.
It is on record that the rector embarked on a very robust corporate social responsibility for Oron, the kind any institution can provide, commensurate with its capacity.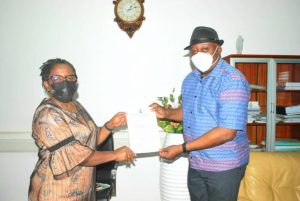 Those who know say the Academy CSR programme for Oron is unique in concept and content; and argues that it cannot be more satisfying. Until the attacks on his person and office, the rector ensured that the Oron General Hospital was provided with diesel to run its generating plants; out of concern that lives and health of the Oron people are involved.
Last year, he donated two months' salary to indigent patients at the hospital. The Academy under his watch provided laptops for a number of secondary schools in Oron; and also gave commercial motorcyclists, otherwise known as okada riders crash helmets.
Since the CSR stopped under the vicious attacks, none of the people sponsoring the damaging stories and petitions has stepped out to fill the space left y the Academy. Recall that Effedua lamented last year that majority of the failed and abandoned contracts awarded by the Academy were those given to this self same serving individuals, who are creating issues for the larger Oron interests.
Although the rector declined mentioning names of those currently in courts, he said the case is between the accused persons and the police.
Independent checks revealed that while three were charged at the Federal High Court Uyo in suit FHC/UY/79C/2021, one was charged before the Federal High Court Calabar in the suit FHC/CA/51C/2020.
Also, while the suit at Uyo is between the State Police Commissioner and the first three accused persons; the Calabar case is believed to be between one Edet Okpo and the Inspector General of Police.
Pinnacle Time learnt that both cases are coming up for resumed hearing on 26th January 2022. It was reliably gathered that one of the suspected blackmailers reportedly demanded the sum of two hundred million from the rector, with threats to publish a so-called damaging story he had against the rector, if he refused to play ball.
It was however further learnt that the rector called his bluff and invited the police into the matter. Upon his arrest, he allegedly attempted to bribe the police with huge sums of money, which was rejected and reportedly kept by the police as exhibit.
These people were believed to have started as routine blackmailers, who saw the Academy as a fertile farm land for community related free money spinning machine. The Rector who frowned at the practice and proceeded to end the regime immediately came under attacks, following which petitions alleging embezzlements and fraud started flying around.
A soldier by training, he refused to buckle to blackmail or be distracted. This apparently infuriated the camp of blackmailers into loud hissing, who sooner found accomplices in some idle hands and mischievous local champions; fueling the campaign of calumny that inevitably assumed some unhealthy dimensions.
Forensic investigation by the security agencies also established the fact that one of the four persons now in court was the ring leader who authored most of the libelous write ups and forward to colleagues, apparently paid to publish through online social media.
Those whose business it is to know believed that his plan was to wipe up controversies he figured would stampede the Academy to asking the police to drop the court case against him. Secondly, they say he thought the negative press would work against MAN Rector's reappointment, which unfortunately for him fell like a pack of badly arranged cards.
The 'Stop Effedua Re-appointment' assumed an unhealthy feverish pitch that some later recruit and some of those involved fell for any contraptions, through which they became willing tools in the hands of the cabal that  is believed to have held the Academy by the jugular, hitherto.
It was under these circumstances that some reporters got sucked into the plot, and became victim of the cabal's grand deal. Thus far, as part of the cabal's foot soldiers, a number of unwary online media reporters became promoters and disseminaters of fake news, gleefully spewing falsehood, either out of primitive sentiments or as products of sordid manipulation.