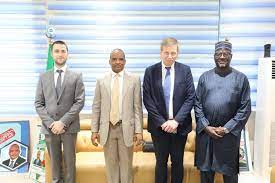 'Nigeria fully prepared for implementation of MARPOL Convention'-Shehu
The Nigerian Maritime Administration and Safety Agency (NIMASA) recently assured that Nigeria has everything required to run with the International Maritime Organization's (IMO) convention on global implementation of 0.50percent Sulphur Emission limit for ships, kmown as the MARPOL Convention.
NIMASA Executive Director of Operations, Mr. Ahmed Shehu who gave the assurance during a keynote address at a 2-Day meeting with stakeholders including modular refinery operators and fuel oil suppliers in Lagos, said the agency has fully prepared for the implementation, even as he further assured of the availability of low Sulphur fuel to bunker ships calling the nation's seaports.
He said the agency will continue to partner stakeholders locally and internationally, in the effort to combat the effects of climate change in continually adapting to techniques and measures put in place to stem global warning; aimed at progressively reducing unfavourable carbon emission, with the implementation of the MARPOL Convention.
Shehu noted that whereas the success story of the implementation is a collective one, he emphasized that industry stakeholders are as critical to its success, and enjoined stakeholders at the meeting to continually join hands with the federal government and the agency to drive the new vision.
The Executive Director Operations who was represented by the agency Acting Head, Marine Environment Management (MEM) Department, Mr. Isa Mudi, in his presentation said:
"IMO regulations to reduce Sulphur Oxides (SOx) emissions from ships first came into force in 2005, under Annex V1 of the International Convention for the Prevention of Pollution from Ships (known as the MARPOL Convention). Since then, the limits on sulphur oxides have been progressively tightened.
"From 1 January 2020, the limit for Sulphur in fuel Oil used onboard ships has been reduced to 0.50% m/m (mass by mass). This will significantly reduce the amount of Sulphur Oxides emanating from ships and should have major health and environmental benefits for the world and our dear country Nigeria, particularly for populations living close to ports and coastal areas.
"While IMO is working to produce regulatory regimes for the international shipping industry, NIMASA has not been slow to understand its responsibilities with regards to GHG emission from ships", adding: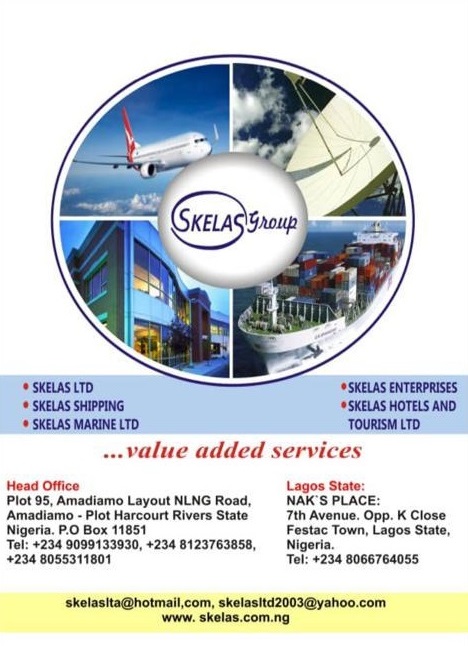 "The agency has engaged in several activities geared towards the actualization of IMO 0.5% m/m SOx limit compliance and other regulations under Marpol Annex V1."
While expressing optimism that the 2-Day meeting conveyed to brainstorm on availability of  low sulphur bunker fuel would enhance the national roadmap preparedness, Shehu also encouraged Nigerian ship owners "to comply with the relevant regulatory provisions, as the Agency will ensure availability of the fuel in Nigeria, in collaboration with modular refineries operators, tank farm owners, bunker fuel suppliers and all other relevant industry stakeholders."
Some operators at the meeting aligned with the positive outlook already engineered by NIMASA,  saying they look forward to continued productive engagement to make MARPOL Convention implementation a success, in terms of provision of the needed bunker fuel.
Mr. Mayowa Bolade , representative of a Modular refinery in the Niger Delta region, said that his company has capacity to produce 11, 000 barrels of low sulphur fuel per day. According to him, the Niger Delta refinery can produce 0.2 percent low sulphur fuel which is even lower than the IMO recommended IMO 0.5%.
Bolade therefore called on the management of NIMASA to liaise with operators of modular refineries in order to aggregate the production of this category of fuel in meeting the needs of supplier bunkers.
Also, Mr. Babajide Soyode, Technical Consultant to Dangote Refinery, said their refinery will meet the demand of the low sulfur fuel, provided that there's a ready market to undertake what is produced.  This is even as he urged NIMASA to provide operators of modular refineries with data on the quantity of fuel bunkers needed for local and international shipping.
"Nigeria has low sulphur fuel, we have been thinking about this since 2007, but what we need is data from NIMASA. We can make 5,000 tons per day and even more," Soyode reportedly said.
Participants at the two days event include Niger Delta Refinery (NDR), Ship Owners Association of Nigeria (SOAN), Nigerian Ports Authority (NPA), Standards Organization of Nigeria (SON), the Nigerian National Petroleum Corporation (NNPC), etc.