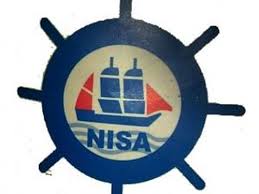 Perhaps, for many Nigerians, particularly players in the nation's maritime and shipping industry, it is no longer news that members of the Nigeria Shipowners Association (NISA) have put structures in place to reunite and put behind them the ugly and painful episode of their disintegration few years back.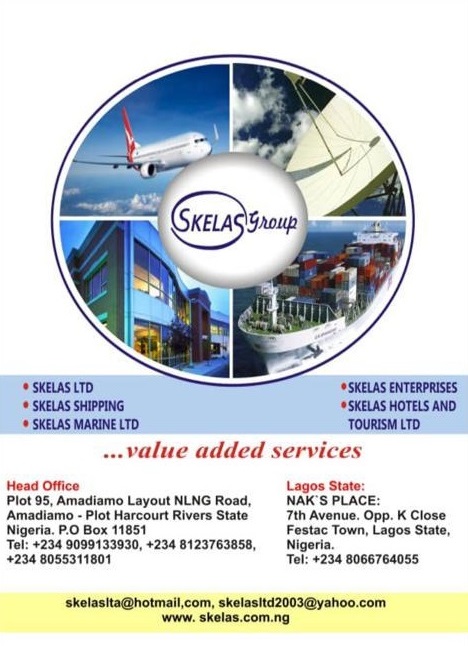 For  foundation and committed members like Admiral Ndubisi Kanu (Rtd) now of blessed memory and others like him, the resolve to reunite which was first made public in October this year echoed like the sound of country music.
Everyone surely knows about what the effects edifying and uplifting music produces in the human body and soul, the profound chord of undiluted harmony that stirs the surril, perfect symphony.
That news was believed to have tingled the ears of many concerned stakeholders, who naturally have looked forward to the sequel and affirmation of the process.
It will be recalled that Prince Olayiwola Shittu, a frontline and  reverred maritime industry personality, a non ship owner or member of the association was chosen to lead the reconciliation committee.
Well meaning industry players have applauded the audacious and determined move by NISA as the most reassuring industry development in recent years.
It is most salutary that the group resolved to chart a new course for itself and all its members by taking the bold step to reunite in order to bring estranged members and everyone else, onboard, as indicated by the six-man reconciliation committee led by Prince Shittu.
With the realization that there is strength in unity, there's no doubt that NISA's resolve to bring back to the fold  aggrieved members who had left would reinvigorate and enhance the collective interests and benefits of all Nigeria ship owners.
Without controversy, while the strength in unity aphorism being espoused is certainly not a weakness on the part of those driving the peace initiative, it confers high degree of honour on those being wooed to return to the fold.
Not only that the stakes and benefits would be higher and more assured for everyone, a common stand on industry issues is about the only united, foolproof organized force to  engage the federal government, productively.
And the time is now, today, not tomorrow; especially on the backdrop of the fresh move for the  disbursement of the controversial Cabotage Vessel Financing Fund (CVFF).
It is a needless reminder that Nigerian shipowners and by extension NISA have been and remain the victim of the sad commentary associated with the administration of the Fund, as well indeed the pathetic stalling of its disbursement; given its dubious politicking in the past seven years.
While it is hoped that the reconciliation committee believed to be working hard to actualize it's all important assignment, make haste to conclude it's task, it is imperative that members who have been minded to regrouped under a different banner reciprocate every gesture extended to them by the reconciliation committee to return to the fold.
No shipowner is unaware that so far,  government in the past fifteen years have been  unenthusiastic about offering them policy succour to grow their highly capital intensive industry, talking about ships and related assets acquisitions.
The immediate past minister of transportation, Rt. Hon. Chibuike Amaechi earlier this year  noted that majority of the shipowners don't own ships. 
Findings have shown that he was speaking the truth as some members of NISA actually  do not have going concerns, simply because of the harsh operating environment made worse by lack of friendly policy actions and lack of government intervention.
Nor has the Ship Owners Association of Nigeria (SOAN), the breakaway group succeeded in getting the government to act responsibly and timely in line with indigenous ship owners aspirations.
While this failure to secure any meaningful bargain must have ranked top on the list of SOAN's pursuit and expectations, it stands to reason that the time has come to collapse the collective interests under the former parent body and this single, united assembly begin the walk again, in a quick, forward match manner.
From history, the greatest threats to trade unionism has always been in-house dicensions and the unfortunate divisions that very often follows. It undermines the very fabric of trade union ideals and creates the fertile soil for government to act in less accountable manner as it otherwise should in lieu of the trade unions visions and objectives.
Today, the demand for a stronger and united NISA isn't just an idea in isolation, there are indications that many including those who had reason to leave earlier are embracing the talk of reunion.
Frontline and committed members including Capt. Emmanuel lheanacho, 
Prince (Sir) Sonny Omatseye, Capt Adewale lshola, Alhaji Aminu and a host of other practitioners are unflinching in their support and determination to regain traction and for everyone involved with NISA years back to rescue themselves back onboard.
Pioneer and founding President of SOAN, Engr. Greg Ogbeifun, the industry tigress, Mrs. Margaret Orakwesi and other remarkable players, including of course, Dr. Mkgeorge Onyung, President of SOAN couldn't be less enthusiastic about the latest movement.
"So far, Nigerian ship owners have been united in operational grief and denials, there's no reason they should not feel encouraged to reunite and push again together", Prince Olayiwola Shittu said during a chat with our reporter.
How much he is ready to go in the event members demonstrate unwillingness to bury the hatchet and reunite, Shittu preferred to be upward looking.
He said: "At this point we should be optimistic, when l accepted the task to mediate, l did a mental overview of the personalities involved in the misunderstanding and the larger village of ship owners, and l came to the conclusion that they need one another.
"My brother, this is one critical component of our maritime industry we are talking about, for goodness sake, minus them, Nigeria is a joke when we talk about shipping.
"So l am optimistic we will get secure attention, to maximize their capacity to expand and continue to grow in the industry.
" For me, l feel greatly encouraged that there's a high degree of open mindedness and willingness by the ship owners to work together, and that is the beauty of coming together as an association, l have noticed an air of the collective bargaining and collective sense of belonging. I will do best and hope for the better."
Also speaking on the reunion initiative, Capt. Akinpelumi explained that no single individual can transpose the collective desires of Nigeria ship owners and was of the opinion that the initiative for all practitioners to return and make NISA more formidable in such a manner as to pursue and aggregate the collective goals, the better for every
"The genuineness of an association is also expressed in the leadership and followers hip style. By and large what our association  need is selfless leadership, who can render selfless services and contributions, and these elements are not hard to see, we (NISA) have gone  through a period of trial and we have matured.
"At this point those with true leadership credential will be manifesting themselves, because however you look at it, true leadership will always be selfless, committed and seen to be looking at the larger picture, the growth of the industry."
For the ongoing reconciliation to be fruitful and far-reaching, it is important that past leaders demonstrate sufficient leadership responsiveness by first of all identifying with the initiative, and secondly by wholely excusing themselves from leadership aspirations under the emerging structure.
While the founding fathers and past leaders, talking about Capt Isaac Jolapamo, Capt Labinjo, Capt lheanacho, Engr. Ogbeifun, Mrs. Orakwesi, Alhaji Aminu eceteera, should lead this understanding by stepping aside and concentrate on securing official goodwill for NISA and it's members in addition to providing quality advise to the new breeds expected to step into their shoes, the incoming leaders should develop the right blueprints that provides a cover for every practitioner, strong or weak, highly liquid or walking the standard lane; or with or without ships at the moment. 
No player should be allowed to retire into melancholy or feel excluded in the scheme of things.
Perhaps, operational schemes should be developed to provide marginal holding for all members with an internal financial mechanism that can serve as  a future anchorage with minimal benefits.
Perhaps, it is the most auspicious time to support younger practitioners with fresh ideas to take NISA to the next destination, and hopefully to achieve a win-win position for all in the ongoing CVFF disbursement regime.
Confirming the reconciliation move, a member, Capt Taiwo Akinpelumi hinted that there's high level commitment by members to return to the fold.
"NISA's breakup was not necessary, but you must appreciate that people are different and therefore do have tendencies some of which are unpredictable.
"But having said that…first of all let me clarify some things, despite the unfortunate breakup, as at today there are three groups, everyone of us still harbour strong attachment for NISA. That is why we believe that the reconciliation will be a success.
"The success may not be in terms of everyone returning, but if we achieve 75-80 percent, the job is done. I can also confirm to you that the reconciliation committee has been meeting and reaching out, let me stop here so that I do not preempt the committee's report."
Answering questions about what can be done to give all ship owners, whether big or small a sense of belonging, and the apparent state of aloofness by the younger members of NISA in leadership questions,  Akinpelumi made some incisive clarifications.
"Correct, l agree with you totally that structures should be created to provide for weak members who are no longer as active or vibrant as they used to be.
"I don't agree that our members are disinterested and aloof, maybe docile, yes. People want to know what their benefits are. For instance, you have been in an association for 10years and you have been paying your dues. One of the dues you have been paying is the CVFF you have been contributing and so on and so forth, from 2004 till date. If the deliverables are not forthcoming, people will naturally be unhappy. Many ship owners are suffering, the operating environment is harsh and not friendly.
"When we talk about the industry, there must be government intervention, people have committed their resources and government policies have been very unfavourable. Some ship owners are heavily indebted to banks, some are having their houses and other landed properties mortgaged by the banks, so all these things have made members to slow down, sit back and to look.
"When there are no benefits, you see people go about their businesses quietly and not too keen about association things", he said, adding:
"I am on the same page with you about getting new sets of leaders, younger and dynamic leaders who will rejig and reorganize the system. NISA should go beyond noise making, into showing
members, dividends.
"We are not all docile, some of us are talking, so there has never been question about collective amnesia like you put it. We want to see those with the capacity to be able to lobby government and get certain things done in favor of the association and it's members take up leadership responsibility."
"So we need leadership that will not always think about 'what is in it for me'. What we need at this very moment is committed, selfless leadership that will take the association to a greater height. When members are doing well, the association will be doing well, and the leaders too.
"That is what we are looking at and we have to reorganize NISA accordingly. NISA is heavy weight, with several active members, and many of the founding fathers and pioneer leaders are still intact. Founding fathers and leaders like Chief Jolapamo, Capt Iheanacho, Capt Labinjo and until his death, Admiral Ndubisi Kanu.
 "Still talking about the recommittee, the first conviction l had was the seriousness by all the ship owners  to agregate their collective gains, for me that is an important ingredient.
"I have reason to believe that unity is the greatest weapon we have to engage government as far as influencing policies favourably is concerned."
A success of this unity project by NISA will rekindle the industry's hope for improved local content capacity building and cargo transportation participation by indigenous players.