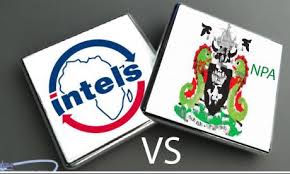 Termination of Boat Serives INTELS gets restraining injunction against NPA Reaction hints of political settlement
A Federal High Court sitting in Lagos has granted an interim injunction stopping the Nigerian Ports Authority (NPA) from terminating the role of INTELS Nigeria Limited as manning agent in the Pilotage Districts of Lagos, Warri, Bonny/Port Harcourt and Calabar.
The judge, Hon. Justice R.M. Aikawa, granted the interim injunction in suit number FHC/L/CS/1058/2020 based on an application filed by INTELS Nigeria Limited and Deep Offshore Service Nigeria Limited against the Nigerian Ports Authority (NPA).
INTELS and Deep Offhore had requested the court to restrain NPA from preventing them from performing their duties as managing agent, pending the determination of ongoing arbitration proceedings.
The court order, which was issued on Friday 28th August 2020, reads: "That an order is granted restraining the respondent, its servants, agents, and/or privies from giving effect for the purported notice of expiration issued it on 5th August 2020 or taking any other step to prevent the parties from performing their duties and obligations under the agreements between the 1st applicant and respondent dated 11th February 2011 and 24th August 2018, pending the determination of the originating motion dated 12th August 2020 seeking for interim measures of protection in support of the pending arbitration between the parties therein."
The court adjourned the matter to 15th September 2020 for the originating motion on notice.
Consequent upon the court order, the management of INTELS has asked the shipping community to disregard a Marine Information issued by NPA purportedly terminating its operation, as it was issued in contempt of the court.
Contacted for reaction,  the authority GM Corporate and Strategic Communications, Engr. Jato Adams said "I am currently on my annual leave. "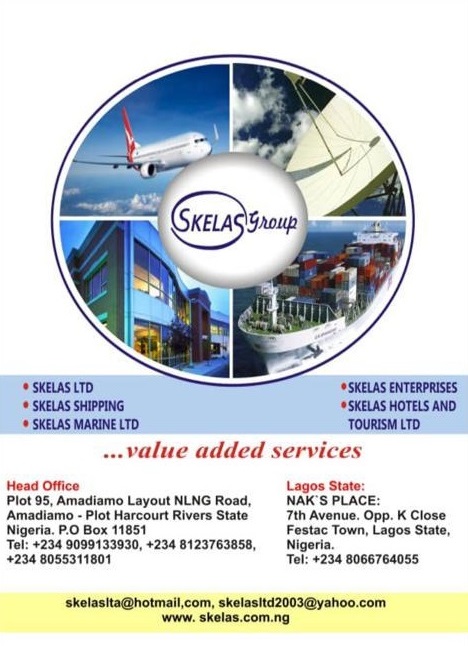 A source who does not want his identity revealed said two options are open to NPA, to obey the court ruling pending when it is able to legally vacate the order under a counter ruling vide a coordinate court of jurisdiction or a one of superior jurisdiction; or accept the judgment without further ado, signalling restoration of relationship.
He said,  "In this type of situation, INTELS is simply back to business, there is nothing NPA can do about it immediately. There are options here, if this judgment is not politically motivated, what NPA can do is to also go to court, one or competent jurisdiction like the High Court or even an Appeal Court to set aside  the present judgement.
"Also, don't forget that some of these fights have political colourations, if for any reason INTELS have settled its problems with whoever is concerned,  it is only smart to return through the court, don't forget that courts serves out as avenue for political settlements. ln this case,  the matter is settled and NPA is obliged to carry on as though nothing happened."