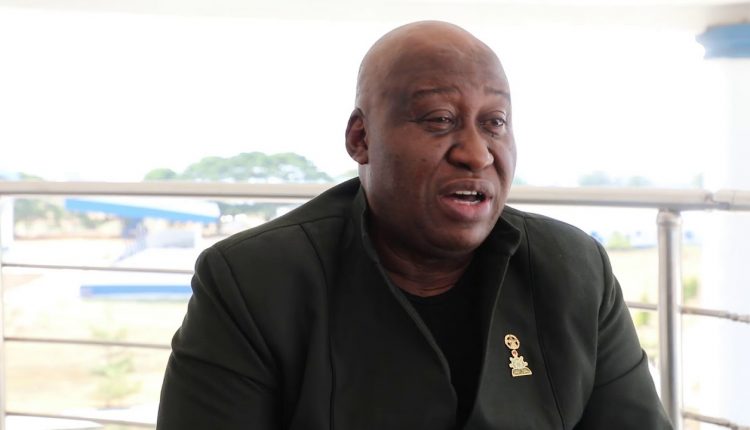 Rector of the Maritime Academy of Nigeria (MAN), Commodore Emmanuel Duja Effedua (Rtd) says the Academy has moved past the era of frustrating infrastructural challenges and deficiencies, and currently focused on curriculum development and capacity building.
Addressing some maritime journalists in his office during the recent workshop on Management Performance System, it organized for its staff and senior staffers of the federal ministry of transportation, Effedua also noted that the Academy has evolved in many aspects of its mandate; in addition to emerging out the environmental and administrative challenges that once held the institution hostage.
He notes that the management will continue to maintain the scenic ambiance of the Academy, even as he admitted that maintenance culture remains a challenge across sectors and segments of our society. Eguono Odjegba was there and reports. Excerpt:
We want to thank you for the opportunity and privilege to be a part of this training. It has been wonderful, talking about the cascading of ides and management performance system; what basically informed the workshop in which personnel of the director cadre of the transportation ministry joyfully participated in?
It's quite simple, I am coming from a different background, and in the military, these are mandatory programs that you must go through at every level continuously, and the ultimate goal is attitudinal change. We have seen that…it has improved efficiency. In my younger days, I used to know that the civil service was a highly organized sector with plenty of discipline. Being a civil servant garnered a lot of respect, which they earned because of their conduct and meticulousness.
However, that efficiency has eroded over the years because other considerations were put into the work force. People had to be eminently qualified for their positions, which meant that when a Head of Department, Director or Permanent Secretary speaks, you will know. But nowadays, our generation of junior level management lacks the quality of training, and this has led to operational gaps.
I wouldn't want to say that there are a lot of incompetent people around, but it appears so. Some are not as efficient as they should be, and you expect people to be able to use their initiative, but most don't know what to do. You give a man a task and end up coming back to do it yourself, they don't seem to understand their responsibilities, so who is the boss? If I give you a task and end up doing it for you, then it means you are the boss, not me.
So I figured that there ought to be a way out, and I spoke to the Perm Sec, who is a very articulate and organized person, and she said that she had something under her sleeve which was coming up soon. And they brought in this same company to come and run the program for all the people under the Ministry.
It was fantastic and I told them that this was what I had been searching for, so I told the company to come to the Academy and let us see how we can launch at least 80% of our staff, including those in the Lagos and Abuja liaison offices.  If they go through this program, they will become intellectually adjusted and the multiplier effect will translate into what we will be seeing at the end of the day. We also suggested to the Ministry to send some of their staff, and luckily, new directors just came in, so the Perm Sec decided to send them our way, to join us.
What about staff members of the Academy who couldn't make this workshop
This is Phase 1 because I have had so many of my staff requesting to be part of it, but I told them that not everyone can go it at the same time due to the financial implications. All those that were left out now will be brought in, and journalists who couldn't be absorbed with this first wave will get the opportunity to join. There is also going to be another one on the Law of the Sea, we will invite journalists to join because you cannot be writing without the knowledge of what you're writing about.
You work too hard to be able to catch up; if you have the knowledge that professionals have you will report more effectively. Take, for example, CNN, their defense correspondents are formal generals and colonels, and medical correspondents are doctors and paramedic personnel, which makes them qualified to talk about their fields. This is what we're aiming for.
As I hinted during our last graduation ceremony, I think my job here is done. We don't need to look for equipment anymore, and we have qualified lecturers, never mind whatever people are saying because they don't know that this Academy has evolved.
We have broken out of the challenges of the past, and we want to focus on capacity building. We already have the infrastructure, you saw the auditorium during this workshop; how many institutions in Nigeria have that? And how many can maintain it the way we do? Maintenance culture is what is lacking in this country, but if a HOD is well adjusted to his job, you will see him coming out with fantastic ideas. That's why I said it will help you, and the future people.
On the issue of global quality meeting local demand, does this mean that, at some point, we won't even need foreign training for human capital development like we are still doing now?
We will always need foreign training, whether we like it or not because they have evolved and will continue to evolve. There are always new innovations, especially in the maritime industry, so if there is something new, we need to train for it before acquisition. Even pilots go for refresher courses to stay current, and even divers. So, for those in the nautical and engineering fields, something new might come up. Take twenty years ago, for instance, there was nothing like dynamic positioning, and forty years ago, there was no GPS.  Now, there are several new things that are coming up, which require that people train for them. So, new things will always come, because knowledge is always evolving.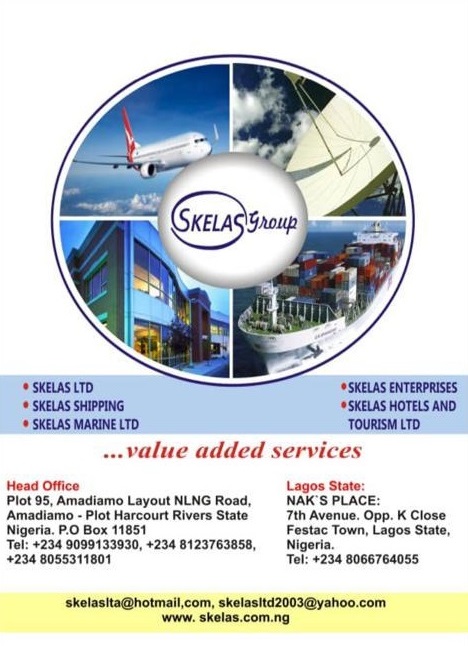 What is your plan to sustain knowledge transfer, and how do you also intend to measure management efficiency?
The training, like I said earlier, is for all, but it's a school, which means we cannot shut down. We also have about 500 cadets here, and the reason you don't see them loitering is because of the disciplined environment.  The junior ones will have their turn next quarter, by God's grace, and I want to make it happen that by the last week of July or the first week of August, another hundred will be launched into it.
For those who have already learned something, mentorship is the order of the way. We let them know what their responsibilities are, and every department has an SOP.  If you don't know what to do, the SOP will tell you. Just be honest with yourself that you left your home to come to work, and at the end of the day, you will have done one or two things. The Academy has changed, totally.
Yes, MAN has witnessed the parade of visible leadership and management efficiency in the past four years, how did you achieve that?
When I first arrived, it was like a marketplace, with people loitering everywhere, including hawkers. But now, for you to come in, you must have an invite and or a reason, and people now know their responsibilities. I lead by example also. We have this evaluation report on everybody, so promotion is no longer a free-for-all like before. You must earn it now. In fact, during the recent one, I distanced myself from it and insisted that it be presented publicly, and in the end, most of my close persons didn't get it. I wouldn't want to call them friends, but my people, they failed.
That was when people started believing that I was really neutral. You must project your best feet forward if you want things to move forward.
Away from the training, we also saw standard guest houses that can provide lodging for directors and even perm sec, was this designed to save funds?
It will. I have to apologize to you guys,  we used you as trial guests. We wanted our friends who can quarrel with us to come so they can complain about the faults and we can improve on them, so thank you for your observation. There is a study group monitoring all of you somewhere to know your thoughts and feelings, and they have taken a lot of notes.  But we will get there. Nobody believed that this can happen, even those that came here in December didn't know that something like this can come up. We have done our best, but to us, we're still about 70% operational, and hopefully, by the time you will come next, we will be at 100percent.
However, some people have stayed in Phase 1. They have never gone to Phases 2 and 3. Go there today, take a bus to the park, and see the accommodations, so that those in Phases 1 and 2 can do brisk walking here on the weekends; while those in Phase 3 can have the whole time to themselves.  We're trying to make it like a real park, although it will take us maybe a year more to get it the way we want to, you will be surprised at the end. Because everybody who looks at the Academy automatically thinks about contracts, which irritates me, because it is a school and they should be thinking about what we're doing right now.
We're training and also helping to build capacity for journalists; I'm also going to make sure that maritime-inclined journalists are always here as part of our programs because this is their job. We should be having intellectual discourses, not petition writing. Remember that other countries also have schools; how many have you read negative press about, from Ghana to Cote D'Ivoire to Kenya and others? It's only here that it happens because of disgruntled people and wrong recruitments in the past. A lot of people are not well-adjusted for their jobs.
Those are the things that I'm trying to curb here, because the appointment is not a popularity contest, and nobody elected me to this position; I was only appointed because they felt I had something to offer. And by God's grace, I have not disappointed.
During the workshop, one of the things that were emphasized was how obsolete APER (annual performance evaluation report) is  a tool for measuring performance has become. Now, especially with monitoring of work and tracking staff performance, have you found it to be limiting?
APER is limiting and obsolete; I agree and I have known that before now, so I don't look at that. I challenge you, as a person, with a specific task; for example, as you people were coming here, you were challenged to make sure that this workshop runs smoothly. It is a specific mandate, and if you use the SMART acronym, your problem is solved. APER is just a template, a piece of paper. There is nothing inside, except what you, the boss, think about the person you're assessing. You can go outside the books if the person being reviewed is not reliable. For example, certain letters and queries do not reflect in the APER, but they do in the person's record and tarnish whatever opportunities they might have in the future. So, APER is indeed obsolete and there is a need for a review.
 In a summary of the entire training and talking about the importance of SMART, how will you want to situate mentorship in achieving the new interests of reviewing staff performance?
Mentorship appears to be something that people think has a textbook approach, whereas there is none. For example, a child who happens to grow up in a house where both parents smoke will probably end up smoking at the end of the day, and one whose parents fight and his father beats his mother, might end up doing the same to his wife because he might see it as normal.  In the office, if you know that your boss doesn't go out, will you leave your desk and run away? Or if you know that your boss is very thorough, nobody will teach you to make your work standard.
I had a boss that people used to fear. If you applied that you wanted to go home to see your parents, he would first of all correct your grammar before looking at your application and then tell you to re-present. If you wrote anything for him, he would take delight in using a red pen on it, like he's marking an exam, and he will humiliate you with his comments, to the extent that people stopped going to him.  But I didn't stop. One day, he asked me if I wasn't afraid of him, and my answer was like, for what? I told him that I see it as a form of mentorship. Gradually, he started taking interest in me and stopped correcting my papers, but he had mentored me.
Then, twenty years later, something interesting happened. He called me and told me that he was presenting a paper on the challenges in the Gulf of Guinea, and wanted me to take a look at what he has penned down. I agreed. When I sent it back to him, he called me back and told me that I have evolved, that I should imagine his student correcting him. I replied and said he trained me. So, mentorship is something that people should take delight in.