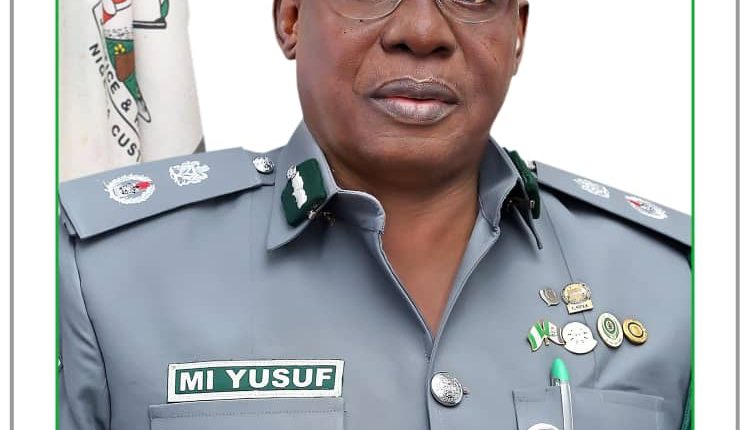 Again, Apapa Customs Impound N6b Tramadol
The Nigeria Customs Service (NCS) Apapa Area Command Friday said it has intercepted a 20-foot container load of tramadol with an estimated street value of N6 billion.
Addressing the press, the Customs Area Controller (CAC), Comptroller Malanta Yusuf said that although the drug originated from Pakistan, those involved weaved its movement to mislead authorities, as well as attempt to ingeniously conceal the offensive drugs with towels in other to prevent its detection by customs officers.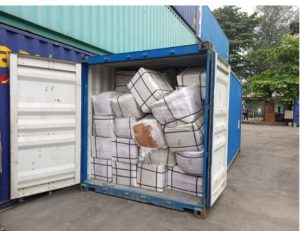 Yusuf further explained that the container with registration number PCIU 0183241 was laden with 81 cartons of 250mg and 69 cartons of 225mg of tramadol tablets (each carton contains 72 rolls, with each roll containing 10 packs, while each pack contains 10 sachets, and each sachet contains 10 tablets; totaling 150 cartons of tramadol tablets.
Handing over the seized drugs to the Commander of Narcotics, Apapa Special Area Command of the National Drug Law Enforcement Agency (NDLEA), Ameh Inalegwu, Yusuf said the command will not rest on its oars in bringing drug traffickers to their knee.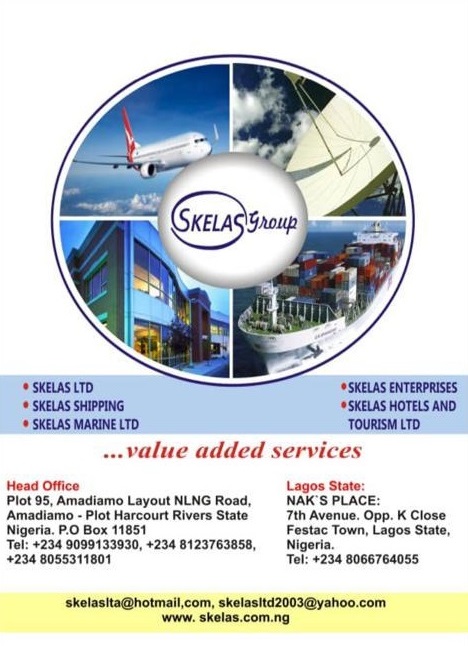 Commander Inalegwu commended the CAC Apapa for the seizure, even as he conveyed the special commendation of the Chairman of NDLEA, Brigadier General Buba Marwa (Rtd)   to Yusuf for his unmistaken collaboration and fight against drug smuggling.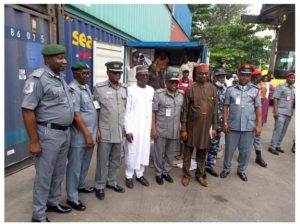 "You may not appreciate what this seizure means to the Nigeria society, the legally accepted mill for tramadol is 50ml, but you have inside one tablet 250ml to be taken by one individual, under the influence of this everybody becomes vulnerable.
"So we are asking for a joint approach, a whole society approach to make Nigeria a better nation. The Apapa command is worthy of emulation and I call on all other formations; let them imbibe the spirit that is ongoing in Apapa, kudos to the CAC and congratulations to the customs" he said.