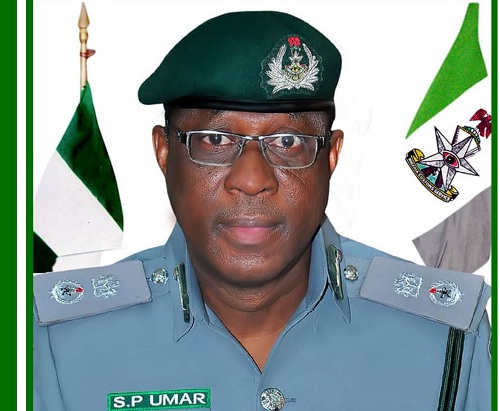 AKIA Growth Prospect under NCS Kano/Jigawa Command
Following announcement by the Federal Government for the reopening of Aminu Kano International Airport, the prospects of revenue receipts accruing to the federation account henceforth, appears to wear a very positive outlook.
This is so in view of the significant repositioning of the operations of the Kano/Jigawa Command of the Nigeria Customs Service (NCS) under the watch of the area controller, Comptroller S. P Umar, whose operational business outlook of the command assumed upwards climb since assuming control of the command, through smart and savvy approach; mostly driven by intelligence management.
The Kano International Airport which along a number of other airports in the country was closed down on the wave of the Covid-19 pandemic is regarded as the second busiest operational airport in the country.
During his second press briefing recently, Umar was unremitting in his declaration of the commitment of the NCS to drive the nation's economy with the expected optimal efficiency. The collection of maximum revenue he said is paramount in line with expectations of the Comptroller General of Customs, Col. Hameed Ali (Rtd).
He identified effective suppression of smuggling of prohibited/restricted items into the country as a necessary tool is rejiging customs statutory role in keeping the economy going. It will be recalled that the command collected the whooping sum of Twenty Four Billion, Four Hundred and Thirty Eight Million, Two Hundred and Seventy Four Thousand, Nine Hundred and Forty Six Naira, Nine Kobo (N24, 438, 274, 946. 09) first quarter of 2021.
Above figure surpassed the 2020 collection of Twenty Billion, Four Hundred and Seven Million, Eight Hundred and Fifty Three Thousand, Nine Hundred and Sixty Five Naira, Thirty Seven Kobo (N20, 407, 853, 965. 37); with an increase of Four Billion, Thirty Million, Four Hundred and Twenty Thousand, Nine Hundred and Eighty Naira, Seventy Two Kobo (N4,030, 420, 080.72)
Speaking on the revenue engineering of the command, Umar said, "In maintaining the tempo, we were able to collect Five Billion, Five Hundred and Twenty Six Million, Three hundred and Fifty Five Thousand, Nine Hundred and Fourteen Naira (N5, 555, 914.00) in January and February, 2021" adding: "We will continue to work hard to generate more and we are confident that 2021 target would be surpassed."
Aside reveneue generation, Umar emphasized the necessity of also reducing insecurity and protecting the nation's local industries; both of which he says are the cardinal levers of Ali's agenda for economic growth.
According to him, "The Nigeria Customs Service, Kano/Jigawa Command will continue to contribute its quota in the development of our dear country through ensuring service delivery as part of its mandate."
He believes that to achieve above expectations, the required and necessary synergy and cooperation must be built  and nurtured with relevant segment of society; noting the the command under his watch has continued to strengthen such ties.
"In order to achieve efficiency and effectiveness in our duty, we visited our sister agencies within the state like the Nigerian Police, Army, Air Force, DSS, Immigration, Correctional Service, FRSC, SON, NDLEA among others with a view to further strengthen and maintain cordial working relationship in the state.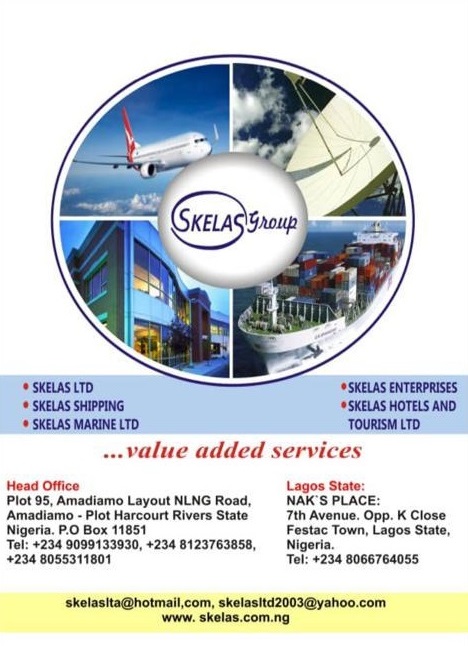 A versatile and meticulous revenue officer and economic manager, Umar immediately leveraged on the command's land border that was recently reopened and has since continued to maximize customs operations. He has left nothing to chance as he keeps his officers and men constantly prepared to discharge their duty with discipline and courtesy, but fearless and firm in line with the rules of engagement.
Hear him, "Permit me to also reiterate that the Maigatan Border has been reopened in line with the Presidential directive and we are doing everything possible to encourage patriotic citizens to take advantage and engage in legitimate businesses through the border.
"We have also constantly encouraged our officers to follow the rules of engagements in carrying out their enforcement duties with utmost professionalism and caution so as to minimize or avoid any casualty as much as possible."
The result have been noteworthy as the command in its anti-smuggling activities for the most part of the first quarter of 2021 recorded significant seizures, working often in concert with the other layers of customs check system such as the Customs Intelligence Unit (CIU), Federal Operations Unit (FOU), Headquarters Strike Force (HSF) and the Customs Police (CP).
According to him, "With smart intelligence gathering from the CIU and Customs Police, we were able to seize a 1x 40ft container at APM Terminals loaded with two hundred and ninety bales of secondhand clothing with a Duty Paid Value (DPA) of N38,368,078.00
"Also through intelligence from CIU, we made another arrest of two (2) exotic cars (Mercedes benz C43 AMG 4MATIC 2017 Model and Mercedes Benz GLE 53 AMG TURBO 2021 Model) both with a DPV of Eighty Three Million, Five Hundred and Nine Thousand, Nine Hundred and Eighty Nine Naira (N83, 589, 989)."
Other seizures made by the command include 1300 x 50kg bags of foreign rice, 180 Jerry Cans of vegetable oil, 50 cartons of Couscous, 27 cartons of Spaghetti, 15 cartons of Condensed Milk,  5 Units of Vehicles and 22 bales of Secondhand clothing, bringing the total DPV to N148,112, 621.00.
Determined, Umar said "We shall continue our intelligence and enforcement capabilities to fight smuggling and enforce compliance with extant laws and procedures to ensure success in the battle against economic saboteurs."
A gentleman officer and an uncommon team player, he said, "We cannot end this address without acknowledging the hard work of the officers and men of the Command and the cooperation of other units like Customs Intelligence Unit, Federal Operations Unit, Strike Force Officers, Customs Police and Border Drill officers. They are key to the successes we have so far showcased today."
As the Aminu Kano International Airport returns to full swing operation with Umar in charge, it is expected that the federal government will continue to attract optimal returns in terms of revenue receipts, improved operational image, security and that the second largest international airport will continue to enjoy upwards patronage and enlarged business scale.