"The evil that men do lives after them." – Williams Shakespeare 'Julius Caesar'.
Only a permissive society such as ours with a large population of morally bankrupt people could endure the high level of impunity that has been exhibited in the public space within the Association of Nigeria Licensed Customs Agents ( ANLCA), from 2018 to date.
Whereas the Iju Tony Nwabunike led National Executive Committee (NECOM)
elected on 14 April 2018 with a four year tenure followed a keenly contented election at Enugu.
Other elected members of the NECOM were Kayode Farinto,Vice President; Babatunde Mukaila, National Secretary; Hajia Bola Muse, Financial Secretary; amongst others.
To conclude the association's constitutional leadership structure, the Board of Trustees (BoT) rotational two-two years election(for administrative convenience agreed in-house) also took place on April 13, 2018 at Santiago Hotel Festac Town, Lagos, where
Alhaji Taiwo Mustapha emerged winner with five votes against Chief Henry Njoku's three votes.

Record show that plans to get the BoT elected members inaugurated ahead of NECOM in line with the long history of tradition was shelved on his advice, following his reported expression of displeasure that it was been rushed.
Unfortutenately, while the unsuspecting board members out of respect for him innocently agreed, Njoku apparently had other ideas.
Unfolding events showed that they have been scammed beyond remedy, as Njoku schemed to sit tight as the Chairman Board.
Let us hurry past the Nwabunike led NECOM inuaguration on April 14, 2018 and fast forward to the conflicts that attended the planned peaceful inuaguration of the Board, which sparked the four years association crisis, still festering.
As part of the Board and as the National President, Nwabunike's participation and views in board activities cannot be overlooked. It was not expected that as National President,
Nwabunike will be instrumental in fanning the embers of discord in the association leadership, albeit the desire to gravitate towards Njoku's desires, no matter how hurtful and inglorious such desires may be. Sadly he proved pivotal in prosecuting and sustaining Njoku's plot upend the disintegration of the association should the Board new leadership be allowed to function.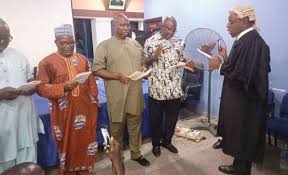 For readers not familiar with ANLCA's politicking in the past twelve years, Njoku has become a political godfada of sort, had been Board Chairman since 2014; and it is believed that he was instrumental to the defeat of Nwabunike's opponent, Chief Emeike Nwokeoji at the 2018 Enugu election, .
When Mustapha's supporters and fellow members at the Board new leadership sought to be inaugurated after that of NECOM, Nwabunike introduced an in-house administrative interdiction when he requested for a 90 days grace period to allow Njoku to exit honourably, before the inuaguration.
Of course his position raised eye brow and grumbling, nevertheless, the elected Board out of deference for his office, conceded 30 days.
The Board and ANLCA generally was later to wake up to Nwabunike's primitive tendencies and gestures to scuttle the democratic process that produced Mustapha and his team.
To wit, Nwabunike came up with excuses that Njoku felt slighted and worried the Board new leadership wants to disgrace him. In fact that Njoku felt shortchanged during the in-house appointment, wherein Nwabunike playing the devil's advocate demanded for a fresh election saying something to the effect that if he witnessed the election that he will inuaguarate however wins at once.
His positions on the association crisis so far are contained in media reports and accessible to those who may wish to cross check.
He birthed the crisis in collaboration with Njoku and his cronies. Despite defeating Nwokeoji with three votes, and despite that Nwokeoji accepted the defeat in good faith and attended his inuaguration in Lagos, Nwabunike nevertheless sought to engage in unproductive and clearly reprehensible political dirty fights by identifying Nwokeoji's supporters perceived to have refused to vote for him.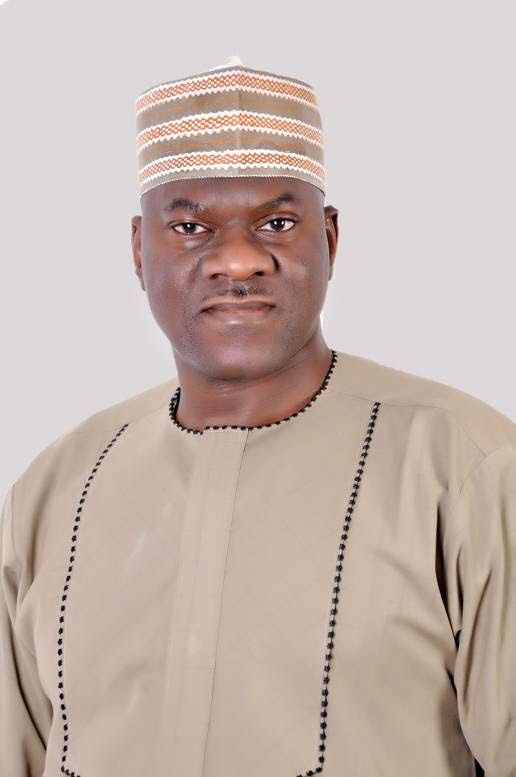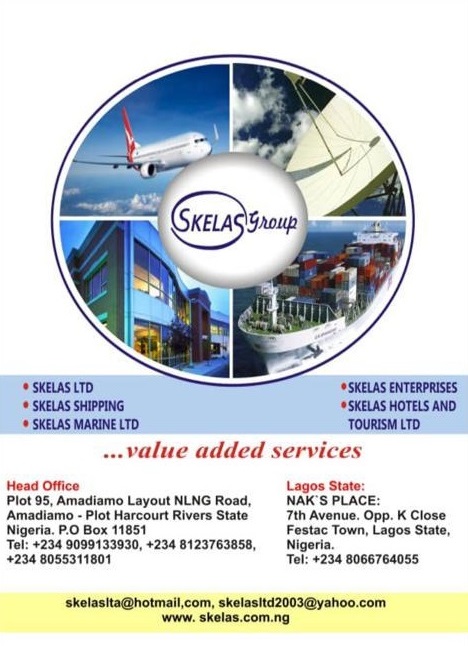 Mr. John Offobike also known as Dan Katsina, who was the Nwokeoji's Campaign Coordinator was the association's Western Zone Chairman. He is believed to command influence in the zone; and known to be highly respected and loved.
It is no longer news that Nwabunike proceeded to to suspend the Western Zone executive during a controversial emergency National Executive Council (NEC) meeting in Abuja few months after assuming leadership, in November 2018, to be precise.
In reaction the Western Zone sacked him as the National President by passing a Vote of No Confidence on him, and asked Nwokeoji the second runner-up to be sworn in as president.
Humbled, Nwabunike later tendered an apology and reportedly explained that he was railroaded into taking the decision by some powerful interests in the association. Your guess is as good as mine who the powerful interest(s) is or, are.
There is a saying that evil doers and politicians with inordinate ambitions hardly change their ways.
It was not long afterwards that Chief Peter Obi, unrepentant Njoku's ally who walked out of the board election in question went to court to file an application of mandamus restraining the Mustapha led BoT from being allowed to function.
These accounts have become necessary in order to put the issues that are to follow in their right perspective; and to disabuse the minds of those being fed with barefaced lies by those shedding crocodile tears and their sympathizers, in the ongoing media propaganda and sponsored disinformation.
But let us return to the plot for Njoku to perpetuate himself in office as BoT Chairman despite that there has been a new rotational leadership election in place. Peter Obih and his Skysail Ltd filed a suit at the Federal High Court Ikoyi seeking to nullify the Mustapha led Board in the suit No. FHC/L/CS/1274/2018.
On October 11, 2019, Justice Rilwan Aikawa of the Federal High Court lkoyi ruled in favour of Obih, terminating the Mustapha led BoT on the ground they were not registered with the Corporate Affairs Commission (CAC) as demanded by law.
Of course Njoku and Nwabunike and their supporters in the NECOM celebrated their supposed judicial victory to the high heavens; granting media interviews and jubilating with the thought thst the coast was open for them to run the Exco and the board as they see fit.
The reality of the court judgment was that Mustapha and his board members days were not recognized by law, in accordance with Sections 827 – 835 of CAMA of 2020. Thus it stand to reason that the tenure of the BoT commences on the date the CAC certificate is issued.
A lawyer by training and a gentleman, Mustapha and his members proceeded to the CAC to do the needful. There they were confronted with the reality that for more than five years Njoku headed the Board, it was not registered, and that dues and taxes were also not paid for many years and for the entire period Njoku held sway.
After payment of all outstanding statutory dues and penalties, the BoT was registered and issued a certificate of registration on 16th January 2020.
The issuance of certificate of registration to the BoT was reaffirmed by Justice Oguntoyibo on the 29th June 2020 in suit no. FHC/L/CS/599/2020.
Some people say karma is a bitch, following s counter suit by sympathizers of the Mustapha led Board, the same Justice Rilwan Aikawa also gave judgement on the 26th of August 2020 commanding Nwabunike led NECOM to stop parading themselves in office as National Officers of ANLCA.
The same people who earlier celebrated a judgement against the BoT, refused to obey court order that nullified their further stay in office.
It is however on record that only the Western Zone Coordinator, Sir John Oforbike and the then National Publicity Secretary, Joe Sanni obeyed the court order by stepping aside.
It is also on record that despite the clear orders of different courts, Tony lju led NECOM has severally and continually acted in contempt of the various court judgments and orders.
They not only engaged in conducting elections into various chapters, they have stayed put in office, acted in representative capacity on behalf of ANLCA, called an Annual General Meeting (AGM), have undertaken a constitutional amendment of ANLCA Supreme Constitution all in defiance of court orders.
Expectedly the Registered Board obtained court judgement nullifying the Owerri AGM and the constitution of a new new BoT and appointment made into it on 16th December, 2020 at Concorde Hotel Owerri, as bull and void.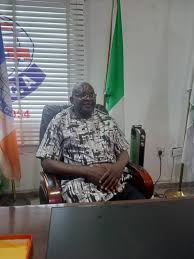 But despite relevant court rulings the NECOM continued in contempt a and alleged reign of impunity, the latest being the purported extension of its tenure in office by an additional year, from 4-years to 5-years; believed to have been carried out without the knowledge of the association members, nationwide.
In every clime and civilization, despite the density of people's ability to think clearly and despite their peoples inertia to confront illegalities, injustices, sufferings and oppression, time comes when help comes from above.
A dart of cold sword of justice will then cleave through the dense, oppressive and darkling plain, as the cries of the innocent and oppressed rises higher and higher in prayers.
At a time the vast majority of members of the association had given up that the Mustapha led BoT had proven ineffective, given up on them under the obdurate proclivity of illegal claimants to their commonwealth and joint heritage, Mustapha and his peace loving board members and supporters rode in triumphantly into Inde Dikko House last week Wednesday.
They were supported by the relevant agency of government which no doubt have taken note of the facts of the case and seen the need to enforce the laws.
… *To be continued tomorrow.*