 Apapa Customs roars full throttle, generates N31b
…as Musa intercepts 4 container loads of restricted drugs
The Lagos premier Apapa Customs Port Command has began the new year on a very positive note as it posted the total sum of Thirty One Billion, Fifteen Million, Eight Four Thousand, Six Hundred and Twenty Six Naira, Eighty Five Kobo ( N31, 015, 084,626.85) in duty collection.
Reasserting itself as the number one customs port nationwide, the command also last week intercepted four container loads of controlled imported drugs, with an estimated Duty Paid Value of One Hundred and Ten Million, Sixteen Thousand, Five Hundred and Twenty Four Naira (N110, 016,524. 00) only, which drugs are suspected to have flouted the due process and extant Customs and Excise Management Act (CEMA).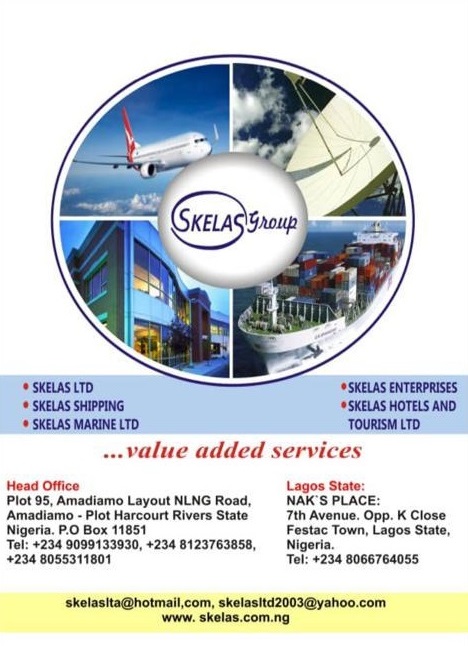 At a press briefing yesterday in his office, the Customs Area Controller, Comptroller Jibril Musa explained that the seizure of the four containers of drugs was made possible through intelligence gathering the Customs Intelligence Unit of the command, in conjunction with his operatives at the Enforcement Unit. Musa said while 3x40ft containers were impounded on Tuesday,6th February 2018, another40ft container was also apprehended the next day, 7th February 2018.
The Apapa customs boss listed their contents to include 1,136 cartons of Tramadol Hydrocloride tablet (225), 56 cartons of Collstop Chorpheniramine Maleate Capsules (4mg), 962 cartons of Tramadol Capsules BP (120mg) and 192 cartons of Tramadol Capsules (250mg). The others are 374 cartons of Col-Caps Capsules (4mg), 330 cartons of Ibramol, 453 cartons of Rally extra (50) and some quantities of Chest and Lungs Tablets (15mg).
Tramadol is a group of libido enhancing drugs that is also believed to produce increased sensation and active formula for making the senses get high. Musa said the arrest of the medicaments has saved society the negative effects their consumption would have subjected citizens, worst of all at a trying time like the prevailing security challenges. One suspect was arrested in connection with the questionable consignments but has been granted administrative bail, while further investigation in ongoing, Musa further disclosed.
The CAC said he was optimistic of a tremendous rise in this year's revenue generation scorecard, following arrangement to deploy the NICIS 11 to the command in, shortly.