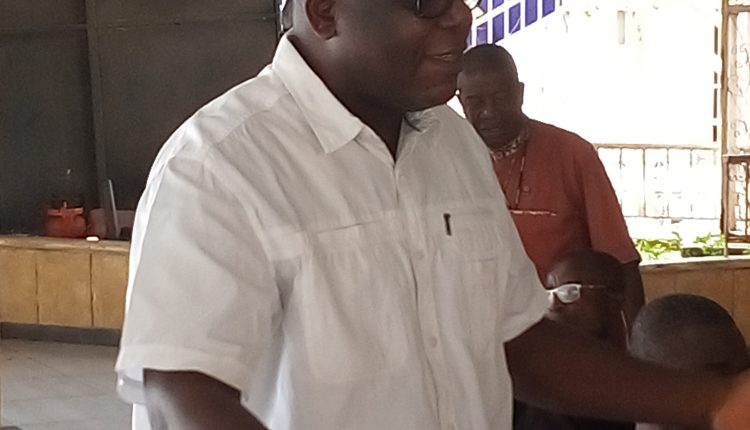 Delist NAGAFF From Register, ANLCA Chieftains' Tells CRFFN
BY EGUONO ODJEGBA
Western Zone chieftains of the Association of Nigerian Licensed Customs Agents (ANLCA) have asked the Council for the Regulation of Freight Forwarding in Nigeria (CRFFN) to remove the National Association of Government Approved Freight Forwarders (NAGAFF) from its register, noting that NAGAFF is a political movement rather than an association of freight forwarders.
Two of the ANLCA chieftains, Chief John Ofobike and Prince Segun Oduntan, who are registered corporate members of CRFFN, notes that NAGAFF political activism is not in the best interest of the freight forwarding industry, adding that NAGAFF has constituted itself into a political nuisance, creating havoc in the affairs of freight forwarding associations.
The ANLCA chieftains who were speaking at a press briefing in Lagos recently, notes that NAGAFF's unbridled interference in the internal affairs of ANLCA, in addition to its copious lack of respect for democratic norms within its camp is not only destructive and uncalled for, they argued that NAGAFF's actions are promoted by a sense of political disorder and aggravated conceit to lord it over others.
While Chief Ofobike thinks that NAGAFF is suffering from political self defeatism, Prince Oduntan notes that its history of dictatorship has created a false sense of relevance that is been sustained; arguing that unless its wings are clipped, NAGAFF may continue to create problems in the freight forwarding industry.
Ofobike expressed sadness that rather than obey court ruling which ordered the suspension of ANLCA National Executive Committee (NECOM), the embattled national president is reportedly dragging ANCLA's image in the mud through an alleged unholy alliance with Dr. Boniface Aniebonam, founder of NAGAFF.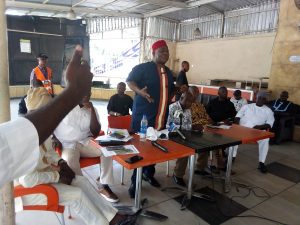 According to Ofobike, NAGAFF is currently riding on alleged weakness of the sight tight ANLCA NECOM to make an unhealthy inroad into ANLCA, purportedly with the ultimate aim of edging itself into position of relevance.
He said, "Tony Iju-Nwabunike has subjected A.N.L.C.A to an extension of NAGAFF and this is not acceptable by this group. His indiscretions have eroded A.N.L.C.A's reputation into near oblivion."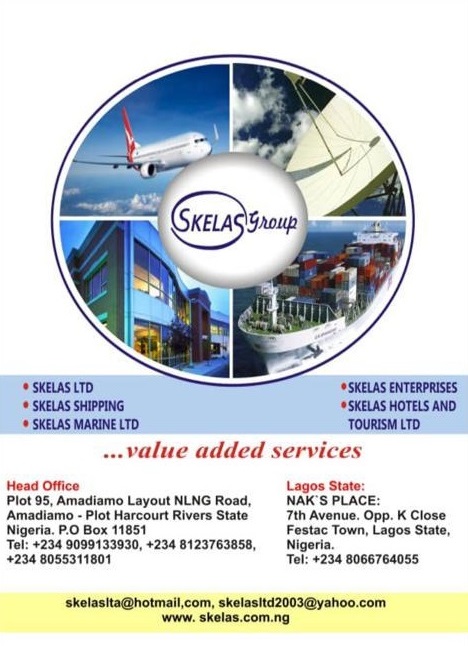 Speaking on the same note, Prince Oduntan who was the immediate past Chairman of Tin Can lsland Chapter noted that the reason the ongoing ANLCA crisis has dragged endlessly is because Tony Iju lacks leadership capacity, and acting on the instruction of the NAGAFF founder.
He lamented that recent actions been taken in the name  of ANLCA which includes unnecessary confrontation with the Nigeria Customs Service, is a disservice to ANLCA and its larger members. He also urged the registered Board of Trustees (BOT) of ANLCA led by Alhaji Taiwo Mustapha to take urgent steps to end the reign of impunity in the association, lest members revolt against both the BOT and NECOM.
He words: "There is going to be an All Progressive Grand Alliance in Maritime, people in ANLCA, NAGAFF and all other associations are suffering, it is not only ANLCA members that are suffering.
"This romance you are seeing today between the associations is fake, it is because they want to collect POF under pretence of 6.6.1.1.1 and we would not allow it. As a corporate member paying my dues to the CRFFN, they cannot decide for me.
"NAGAFF is not an association, we do not even go to them, NAGAFF is a movement that belongs to one man and (he) using it for personal interest. Where we as ANLCA carry out elections to determine people that would represent us, they (NAGAFF) would seat down and sack executives at will. They should be deregistered by CRFFN because they are not an association.
"Our suspended president is using ANLCA name and leading us astray.  The essence of this meeting is to tell the maritime community that we are not in support of what is happening and we have taken our stand as far as Tony is concerned."
He did not also spare ANLCA BOT which he blamed for dilly darling on the crisis, instead of taking a firm position on reversing the recent ugly trend, warning that unless the BOT puts its act together and  do what is right, it may be swept away with the tide.
"This is why we have told our BOT, if you know you are registered and you have your certificate, come up and take charge, if they don't, the All Progressing Grand Alliance would come up and we would sweep all of them."