'Blackmailers now pulling down offensive publications', MAN Oron
The cabals believed to have taken the Maritime Academy of Nigeria (MAN) financial prisoner for a long time already, may have begun to embark on tactical retreat as it backs down on some of its acts, including a progressive pull down of some of its insidious publications and allegations, through paid social media blackmailers.
Usually reliable sources at the Academy informed that the blackmailers' actions may not be unconnected with management decision to challenge their reign of blackmail and campaign of calumny in the law court, where a number of them have been served pre-action notice, to appear in court.
According to one of the sources, "every lie and every act of blackmail have a terminal date, their time has come, and management have decided to challenge their lies in the law court. They have been talking about money laundering and writing faceless petitions to EFCC and ICPC; it's time to come out and prove their allegations.
"Till date no anti-graft agency have invited anybody, even when we complained to EFCC that these fraudsters and blackmailers were publishing stories in some online social media that they were investigating the leadership of the Academy, they said there was no such thing, that the commission does not act on false alarm.
"You cannot libel and slander people because you think you're a journalist. The moment management said enough was enough and decided to take appropriate legal action, about two of them started calling and begging. Some went to town saying the rector has been arrested, others even spread rumour that he has died in EFCC custody, there was nothing they didn't say.
"And now many of them have started pulling down some of their questionable stories. One is already in court for cybercrime. Journalism does not confer on anybody the liberty to assassinate people's character, and we are determined to set example with some of them", she said.
Instructively, the Academy Rector, Cdr. Emmanuel Duja Effedua had two years ago warned thoese engaged in running the institution down through sponsored bad press to desist or be ready to face the consequences.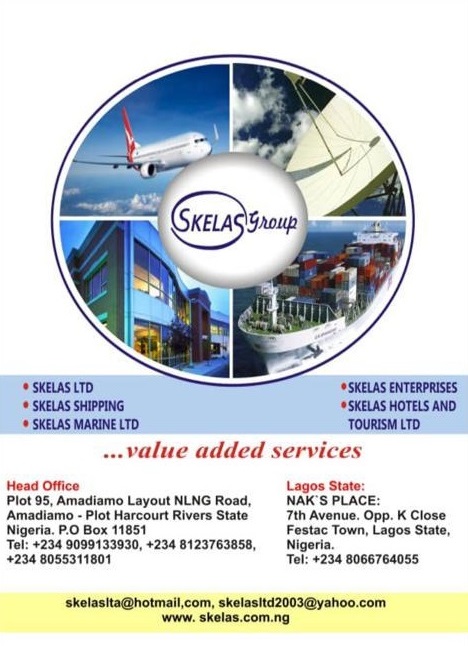 Effedua who was speaking to some journalists at the Academy cautioned them against the spread of fake news, even as he urged them to remain professional in their practice and coverage of the activities of the academy.
Speaking on his achievements in 2019 since coming onboard, he said fake reports  has the tendency for creating confusion, both at the Academy and the nation, generally. He advised that as watchdog of the society, it is the duty of every journalist to report facts and avoid blackmail, noting that blackmail is a blight to the ethics of journalism, and that it is challengeable and punishable.
He said, "I believe so much in press freedom right from when I was in school. I still do. But press freedom doesn't give anyone the right to be reckless or terrorize anyone.
"The pen has become a very dangerous weapon; many people have been destroyed by the pen. Some of the stories written about the Academy are false, but we thank God that the judiciary has not collapsed.
"Journalists should stop writing defamatory reports about us because we are ready to seek legal redress if we feel aggrieved. Journalists owe it to Nigerians to be sincere and professional so as to help the nation. Facts should be revered as sacred and newsmen must avoid the temptation to present fiction as facts."
It has been alleged that some online social media publishers and bloggers, believed to be working for some disgruntled elements in Oron, the Academy's host community, who lost out in holding the Academy to ransom since Effedua took charge, have embarked on a spree of negative and defamatory stories, culled from frivolous petitions handed them by their sponsors.