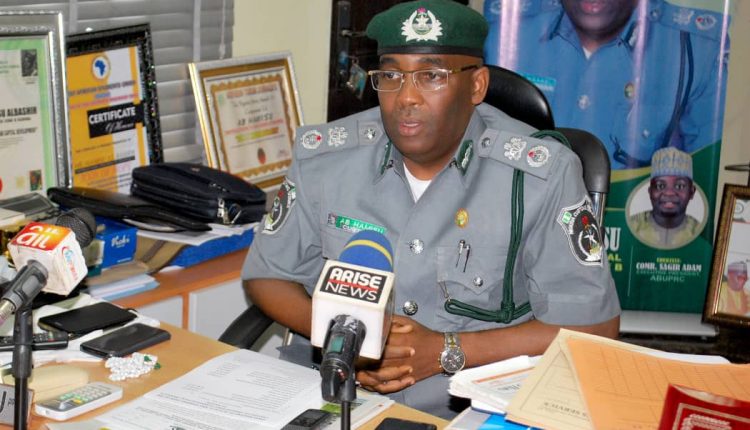 FOU Zone B Recovers N232 million in 30days
BY GBOGBOWA GBOWA
The Nigeria Customs Service (NCS) Federal Operations Unit (FOU) Zone B Kaduna recovered revenue receipt of over N232million between 23 March and 25 April 2022.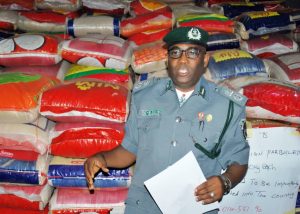 Unit Controller, Comptroller Al Bashir Hamisu in his characteristic style of transparency and accountability presented disclosed above while presenting the Unit's scorecard for April 2022, where he showcased seizures out of a total of 96 seizures with a Duty Paid Value of N232, 530,050.42.
He listed the seizures as comprising 1,314 bags of foreign parboiled rice, 219,000 tablets of Ladinax and Sifdol both unregistered pharmaceuticals, 642 cartons of foreign spaghetti and macaroni, 303 kegs of Premium Motor Spirit (PMS) 25Liter size.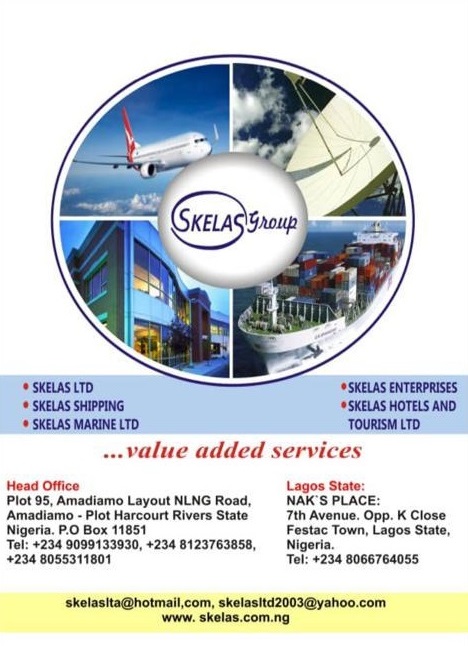 Prominent among the interceptions are 15 bags of 100kg beans containing foreign parboiled rice ingeniously concealed with the beans, 94 bales of foreign secondhand clothing, 49 pieces of used tyres amongst other general trade goods.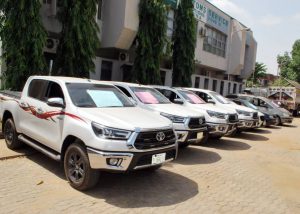 Hamisu thanked the general public for their cooperation in offering information which has greatly helped the Unit in tackling cases of smuggling and identification of inconspicuous concealments.
In addition, the Unit Controller thanked the Comptroller General of Customs, Col. Hameed Ali (Rtd) and his management team for the recent promotions of officers including those of the unit, and promised that his officers will redouble their efforts to justify the responsibility entrusted to them.