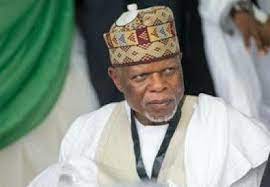 'FTZ Products Exempted From Freight, Demurrage In Customs Territory'  – Ali
The Nigeria Customs Service (NCS) has said that as part of effort to create an enabling business environment for investors, enterprises operating in the country's Free Trade Zones (FTZ) will henceforth enjoy free duty for all locally sourced raw materials.
The Customs Comptroller General, Col. Hameed Ali (Rtd) who disclosed above weekend added that that when finished product from the raw materials is taken into the Customs territory, it will also not pay freight, while the companies will enjoy demmurage waivers.
Ali who was represented by the Deputy Comptroller General (DCG) in charge of Excise, Free Trade Zone and Industrial Incentive (Exc, FTZ & II), Katherine Ekekezie made these known during a stakeholders sensitisation meeting on procedure for goods manufactured in FTZs destined for Customs territory; held at the Apapa Customs Area Command, Lagos.
Ekekezie explained that the move is in line with the service trade facilitation agenda which has necessitated fashioning out a process for the release of goods manufactured, remodeled, stored or assembled in the zone and destined for trade within customs territories.
She said: "People in the free trade zones were complaining that they were treated like they weren't in a free trade zone and procedures weren't adhered to.
"The CGC called our attention in the Excise department and we also called the attention of the ICT unit and we set up a committee to look into the issues and find a solution. We reached out to the free trade zone operators, and then we went to work for more than one year to bring this to pass.
"This process is to resolve all the complaints we have been getting in the free trade zones. The process will unify every procedure of the Nigeria Customs Service, and all free trade zones in the country will abide by this same process. It is to make sure that Customs Duty is collected based on the imported raw materials.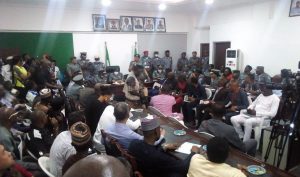 "For example, if you use seven raw materials to produce an eye glass in the free trade zone, Customs is going to charge duty only on the raw materials that were imported. Assuming out of the seven raw materials; four were sourced locally and three were imported, Customs will collect Duty only on those three imported raw materials.
"This is one of the incentives given to the free trade zone operators because they are investors who have brought their money and have come to make the environment where the zone is sited better.
"Another one is that by the time the finished product is taken into the Customs territory, it will not pay freight. It is a very good incentive because the operators too are also supposed to give something back; it is give and take. Government gives you, and you also give government. You must make sure that the environment where you are is developed. Some of them build schools and hospitals; and of course there will be massive employment for members of the local communities. These and many more are what we will benefit from the investors.
"I am happy and proud that the Nigeria Customs has now developed that process that investors in the free trade zone have been waiting for. We are no longer going to allow anybody to pay duty based on finished products; neither are you going to pay duty on all raw materials imported into the free trade zones. This is so because it is not all the raw materials that will be used for goods destined for Customs territory. Some of the products will be used right in the zone, while some will be exported, so they won't need to pay duty, and that is why Customs said it will not allow any enterprise pay, that has stopped."
In reaction to stakeholders question as to the place of Form M, DCG Ekekezie explained that an enterprise in the FTZ cannot source for Form M because it is not supposed to be a Nigerian investor.
"Once you are within the free zone, you are not supposed to source for Form M and Customs will also not require PAR from you.
"But whoever is going to buy from you, who is now the importer taking his goods into the Nigerian market will source for Form M and it will capture the data showing the full product produced, all the raw materials used in producing the end product in percentages. The importer is the one responsible for the procurement of Form M and PAR", she explained.
Also speaking, the Apapa Customs Area Controller (CAC), Comptroller Yusuf Mallanta said the sensitisation of stakeholders and training of Customs officers on the new procedure is important to the ongoing Customs drive to make all its procedures for effective and efficient service delivery tally with international best practice.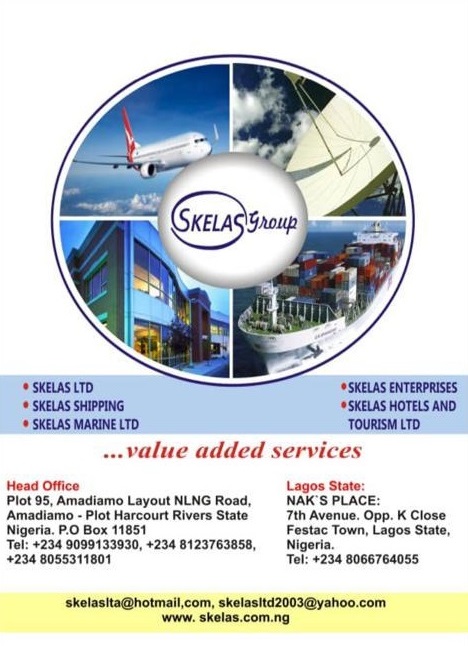 Also contributing, ACG Charles Edike (Rtd) urged stakeholders and officers of the service to exercise patience with each other, continue to listen to each other towards reaching mutual understanding of the new procedure, noting that every new process requires time and patience to overcome possible teething problems until perfection is attained.
Earlier the Managing Director of the Nigerian Export Processing Zones Authority (NEPZA), Prof. Adesoji Adesugba, represented by his Technical Advisor, Mu'azu Ruma commended Nigeria Customs for the move.
Ruma also advised on the importance of continuing with the sensitisation by Customs to enable stakeholders have a full grasp of the processes in other to avoid misunderstanding and dispute.
His words: "We from NEPZA should be more grateful today because what is put in process now is obviously what we have been waiting for. Definitely, we know that there may be some hiccups here and there in the process of implementation, but we believe the incentives and concessions that we have been seeking and going back and forth for has been properly captured now.
"We are now being isolated as a special case instead of the general procedure and I think it is really commendable. It is very clear now that you are actually trade facilitators, instead of revenue collectors.
"We believe in further engagement. Our valued investors that are here will come to understand the nitty-gritty of how to apply it. I don't know how early it will be deployed and become operational, but I believe we need to go into more micro sessions so that we as the regulator and implementers and the investors in the free trade zone can have a better understanding."
Also, the representative of Customs ICT partner, Webb Fontaine Group, provided some details and clarifications of the new process.
This is even as he hinted that Webb Fotaine will at a later date organise an online training for agents, for them to have a better understanding of the procedure, before the official launch.s
Zonal Coordinator, Zone A, ACG AM Aremu contributing, commended DCG Ekekezie on the automation of the FTZ as well as the siting of a command in the zone.
To assuage all fears, she assured that the service will continue to engage with stakeholders on the new process, and urged them to feel free to direct enquires to designated customs offices on any issues concerning the new framework they may require more information and or clarifications.
"I know it's a new concept and most of us find it confusing, but we will continue to work on the processes to make it better. We will appreciate all your feedbacks.
"We will provide an email address where you will send us suggestions and your fears so that we can address them. It is still a work in progress and we'll fine tune it for another six months before it is fully deployed".
Speaking in the same vein, the Lekki Free Trade Zone Command Customs Area
Controller Comptroller Wushishi said: "This is just the beginning to roll it out and test run. We will start having your questions in the next few weeks.
"For those of you operating in the zone, we will like you to pass your questions through your agents and the NEPZA officials.