'I am appealing to Afolabi to stop sponsoring criminal undertakers' – Ofobike
A member of the interim national leaders of the Association of Nigeria Licensed Customs Agents (ANLCA), Sir John Alfred Ofobike has urged the factional Chairman of the Board of trustees (BoT, Dr. Taiwo Afolabi to repent and desist from financing crisis that has rocked the association for four years.
Ofobike who is the association's western zone leader was reacting to the news of the circulation of a controversial alternative board certificate of registration confirmed speculation that the chairman of Sifax Group, Dr. Taiwo Afolabi is behind the sponsorship of the ANLCA crisis; allegedly to spite a fellow business competitor, Chief Dennis Okafor, who is the Chairman of Denca Terminals; over business dispute.
Ofobike also accused Chief Henry Njoku, said to be a controversial Vice Patron of ANLCA as the brain behind the association's over four years crisis; in addition to accusing him also of being behind the crisis that has enveloped the Council for the regulation of Freight Forwarding in Nigeria (CRFFN).
In this interview with our Eguono Odjegba, Ofobike advised the council  governing board chairman, Alhajio Tsanni Abubakar and others in the board to watch their back, and to resist any form of threats from within and without designed to derail the outcome of the reconciliation committee the council governing board has set up to resolve the ANLCA four years old crisis.
At the weekend the Dr. Taiwo Afolabi led faction of ANLCA BoT displayed a certificate of registration by the corporate affairs commission (CAC). How do you react to this development especially at a time the CRFFN has waded into the association's crisis and is seeking ways to get both sides to settle amicably?
Henry Njoku and his goons are the problems of ANLCA, he is the brain behind ANLCA's crisis. All he wants to do is to be the altar-ego, the alpha and omega. He uses ANLCA to make his fortune, and he wants to continue to get rich using ANLCA, but his day of judgment is near. It is therefore very unfortunate that Taiwo Afolabi…l have known him as a gentleman, l am surprised how he got himself involved with characters like Njoku and Farinto and the gang. All these people will only mess him up. They are using Afolabi to sponsor their illegal BoT and illegal tenure extension, which they plan to use to destabilize ANLCA. But l want to assure the general public and our teeming association members that the Afolabi procured certificate of BoT will not stand the text of time. No matter how long and no matter how far a lie travels, truth will catch up with it at the appropriate time. We were at the Commissioner of Police office at Ikeja when the police discovered the fake judgment they secured at an Abeokuta High Court to mislead the CAC. Also we were at the Police Area Commander's office in Festac Town on 26th August 2022, where Henry Njoku promised the Area Commander that he will lead a reconciliation by bringing the Taiwo Mustapha led five board member and the controversial Owerri nine board members led by Taiwo Afolabi to the dialogue table, to peace and unity, that he will make both parties to sit down at an emergency national executive council (NEC) meeting to talk and settle amicably. Knowing his antecedents, l told my people l don't believe him, that Henry is a betrayer.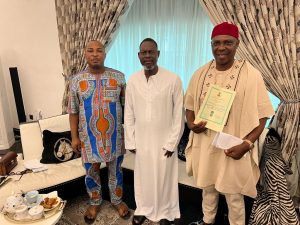 But l actually wanted us to look at the CRFFN reconciliation committee's assignment…
I want the CRFFN to know that Henry have said the committee's report and recommendation will not see the light of the day, that he will kill it. The governing council chairman should beware, Henry is a schemer, he can lure the other governing council members to deceive him into taking actions that at the end of the day, he will discover that he is standing alone; and Henry Njoku will push him out and take over. That is the kind of person Henry is, if you give him a ride in your car, Henry will push you out to the passenger seat and take over the driver seat. I want it to be on record that Henry Njoku and Kayode Farinto who is a bully, together with Boniface Aniebonam are scheming to get him out, l am talking of Tsanni Abubakar the council chairman. They will put him on his toes and accuse him of one thing or the other, let him be aware. Let him know that Henry has called us to disregard the reconciliation committee set up by the governing board, that the council chairman is a political appointee, that he Henry being a freight forwarder is the right person to preside over the reconciliation. He said that if we think that the board can solve the problem, it is now the problem will really begin. Henry wants the soul of ANLCA in his hand, but God is more than him.
Chief another thing that worry me is the CAC which gave a certificate of registration to the Taiwo Mustapha led BoT in 2020, and which has also given the Taiwo Afolaby led factional BoT another certificate of registration, doesn't that worry you?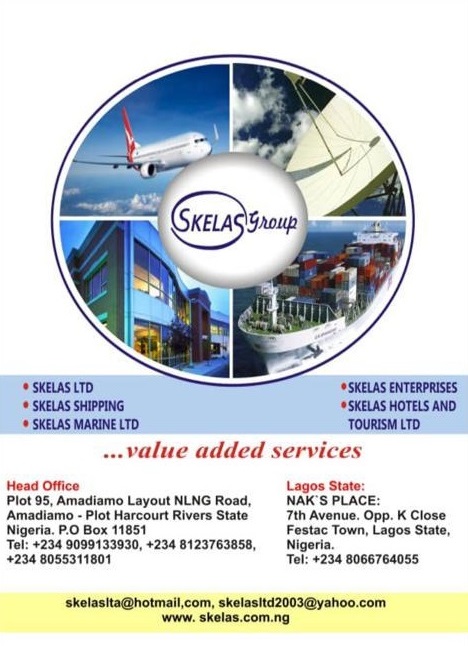 I think that it is a matter for litigation, it a problem the CAC will answer. I want to tell you that the certificate cannot stand, the only document that no one can fake is the Bible and Quran, so leave the CAC aspect, it is a matter they will carry. There have been litigations and before this controversial certificate, there has been a caveat placed on ANLCA file at the CAC, the CAC Registrar will have to prove how he is above the law. Henry Njoku can stampede and compromise anyone, but it is now the real trouble has started. There is a court order stopping CAC from acting on any request for another certificate until a substantive suit was disposed off, that case is still standing. Henry Njoku  may deny it, but he told me that he will frustrate the Mustapha board and western zone executives. He boasted that he was chairman board for two administrations and he has worked his way to become vice patron of ANLCA, and he want to decide what happens. He can do anything, he is a very crafty person. Remember that zonal executives in the east who have done two terms, that Henry Njoku have brought them back for fresh tenure. …he brought the man who contested election two times at Oil and Gas chapter of ANLCA to contest election at Onne chapter. So he is using ANLCA as his money making venture, if you're not with him, he creates trouble for you and do everything to frustrate you out, unless you're able to match him. But anything that has a beginning must have an end, and l am telling him that he cannot kill ANLCA, ANLCA will outlive him. So he and Farinto should watch it because ANLCA members have decided that they have had enough of them.
Somebody was saying the other day that without Taiwo Afolabi financing this crisis, peace should have returned to ANLCA by now. Is this the true position?
The Taiwo Afolabi factor is very unfortunate, he used to be a gentleman, we have known him for years. During the construction of the national secretariat he donated N3million even though this other noise makers, Farinto and his men did not give one kobo in the project. Let Afolabi open his eyes and be careful of these baggage carriers, Farinto, Mukaila, Ozor and the others. He should not allow them to mess him up; l learnt he is the one funding them. Is it money he is looking for? If it is more money, he should go to shipping and ports terminals association that is where he belongs and that is where big money is. He should beware of these baggage carriers and not destroy the reputation he built over the years. As for the certificate given to them by the CAC l told you there will be consequence, because a legal caveat was placed on ANLCA file at the CAC, how come they acted in contravention? Henry Njoku and his gang are scammers, but as a corporate institution l had expected the CAC leadership to be smarter, but like l told you before, human beings anywhere can fall for temptation, no human documents is above forgery and compromise, only the holy books, the Bible and Quran are above questions.
Can you summarize please?
The high point of all l have said is that l should be proved wrong that Henry Njoku and his and his gang don't want the CRFFN reconciliation committee to succeed. Njoku is a deceiver and cannot be trusted; he should be expelled from the council. The whole problem in ANLCA and CRFFN is caused by him, he is the one fueling all the crisis. He has warned us that he is going to kill the reconciliation committee's report, and that is what he is acting out now. The council chairman should watch his back, Henry and Farinto can create troubles for him, they can collude and accuse him of things just to get him out. Not just Tsanni Abubakar, the chairman of the council committee and subcommittee should beware of these men. Njoku does not have any moral right to remain in the governing council of the body that regulates the affairs of accreted freight forwarding associations.
Talking about the CRFFN Reconciliation Committee, what exactly would be the effect of the emergence of the new certificate and posturing of the factional board on its job?
Let me repeat myself, whatever Njoku and his people are doing, l and my people still have confidence in the ability of the committee to deliver on its task. Only one person can make the difference where the truth is concerned, so despite that the governing council is made up of Henry Njoku and Boniface Aniebonam's yes men, l still believe that the committee can still perform above threats of any kind. We have submitted all the documents and Henry Njoku cannot stop that, the CRFFN is an arm of government and a regulatory body, so we have confidence that they can do what they are supposed to do. All they need is the political will. This new certificate is a corporate error, but like l said, no human document is above manipulation. On a final note, Afolabi should beware and get away from these undertakers; he should not stain his good name. They are boasting that the man has given them N15million and still ready to give them more, that his interest is to fight Denca.
What about Denca?
They said since Denca chairman is the one sponsoring us, Afolabi has made up his mind to also sponsor them for as long as Denca is on our side. I am aware that Sifax and Denca are in court over business matters, what l don't understand is why the Sifax chairman, Afolabi feels that he can win his court case against Denca by sponsoring those baggage carriers to foment trouble in ANLCA, which Afolabi has been a member. I don't understand the logic, because at the moment Sifax is a quoted company. Why should Afolabi be using shareholders funds to sponsor crisis in an innocent association because his business competitor is involved in the association?