JBP Impounds Luxurious Bus With Contraband Goods
Sector 3 of the Joint Border Patrol Team, North Central Zone, with Headquarters in Kwara State says it has intercepted a Marcopolo luxurious bus with 44 Bales of acidic second-hand clothing and 16 sacks of fairly used infectious shoes with a Duty Paid Value (DPV) N3,680,000.
Coordinator of the JPB Team, Comptroller Olugboyega Peters disclosed that the offending bus was intercepted by operatives of the team along the Abuja-Lokoja highway. This is even as Peters further disclosed that a total of 3,068 litres of 25litres jerry cans of petrol, totaling 76,700,000 litres have also intercepted by his team; and frowned at the unpatriotic actions of continued fuel smuggling even during this challenging period of fuel scarcity.
He said: "It is difficult to imagine that despite the current fuel scarcity of Petroleum Motor Spirit (PMS) in the country, some unpatriotic Nigerians still attempted to smuggle this product out of the country through our border. However, in line with the extant laws, most of the inflammable products have been auctioned to the public and with the amount generated as fees remitted to government coffers."
The coordinator also showed reporters over 107 seizures which includes a trailer load of five hundred and fifty foreign parboiled 50kg rice along Mokwa-Jebba road with a DPV of N14,025,000 and a Lexus Jeep valued at N21 million, whose owner refused evaded the payment of N7.3 million customs duty.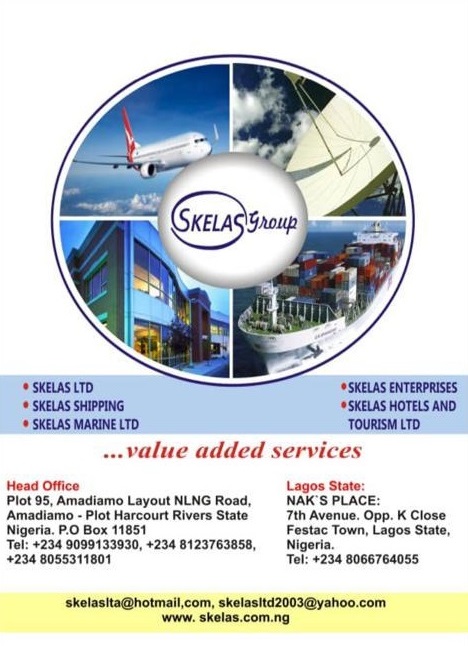 Others include 16 used vehicles, 91 bales of secondhand clothing, 39 cartons of foreign tomatoes paste, five motorcycles and 11 kegs of vegetable oil. Significant amongst the team's achievement between January to June 2022 is the arrest of three illegal immigrants (teenagers between 16-18 years of age) around Babanna axis of the sector coming from Benin, Edo State en route Burkina-Faso.
"After thorough investigation, it was discovered that the teenagers were been trafficked by a syndicate to Burkina-Faso. The teenagers were handed over to Nigeria Immigration Service as one of the agencies in the sector saddled with such responsibilities," Peters stated, noting that the Nigeria Customs Service (NCS) will not negotiate its powers to arrest, investigate and impound goods considered offensive to the laws, together with the arrest of suspects.
"The Nigeria Customs Service is been guided by the Customs and Excise Management Act Cap C45 LFN 2004 (CEMA) as amended which empowers officers e.g. Section 8 – Customs officers to have Power of Police officers, Section 46- Power of forfeiture of goods improperly imported, Section 149-Power to search vehicles and ship, section 150-Power to search persons, section 158 Power to patrol freely and section 167 provision as to detention, seizures and condemnation of goods."
While thanking the Comptroller-General of Customs (CGC) Col. Hameed Ibrahim Ali (Rtd), Office of National Security Adviser (ONSA), NIA, DSS, Immigration, Nigerian Police Force and other relevant sister agencies, for their efforts, Peters assured that Sector 3Team under his watch would maintain zero tolerance for smuggling, bearing in mind its negative implications on the National Economic growth and development.