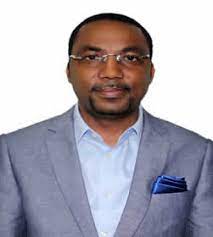 BY EGUONO ODJEGBA
The latest on the line of professional unions who reportedly wants President Muhammadu Buhari to upturn the appointment of the acting managing director of Nigerian Ports Authority (NPA, Mohammed Bello-Koko , is his own purported Alma Mata, known as Data Centre for Rural Development, a body that lay claim to being professional accountants.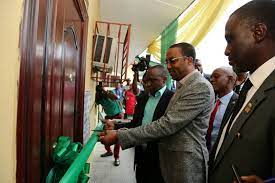 No doubt, as paid agents provocateur, this amorphous body of accountants know that they are vegetating in futility. But just so  to understand the ugly social setting we occupy as a people, since its attempts at distraction can only fall back as a product of hasty and irresponsible conclusion, without the benefit of all the facts.
One is sadly left with the impression that above acclaimed professional group is no more than the usual meddlesome interlopers, who often do not have the backing of their umbrella parent bodies. To that extent, the real motives could be said to be apparent; unlike the unmistakable posture of contract media tigers in the ongoing #Bring Back Hadiza# campaign.
Since the pay has become the underlying factor, one individual can run the government or state actors underground, while impugning their image directly or indirectly. But just this sort of distraction is the least Bello-Koko should give attention, since many more are likely to come, as a logical consequence of the lack of considerations we have to others, as long as our own narrow interest assured.
There is need to understand, that as Executive Director, Finance, Bello-Koko's primary duty is to run the affairs of his department subject to the supervision and control of the managing director. It is Bello-Koko's duty to subordinate  himself, and thus his actions and plans in line with the general wishes of the helmsman. It should be recalled that flowing from this synergy and mutual cooperation,  Hadiza Usman moved the insurance unit as an  essential component of the finance department into her office; from where she ran the risks component of the authority.
Technically, administratively and politically, Bello-Koko was a little more than a figure head, just so that those questioning his role in the contracts and remittances saga, should understand the full import of his overall responsibility; while it lasted.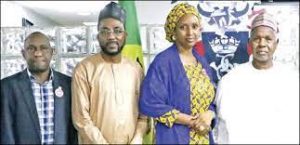 While one cannot really say that the acting NPA boss was a victim of power play, it bares repeating that he was obliged to report to the managing director, and to also conduct himself in line with the specific wishes of his boss.  Surely, that is not too difficult to understand. Nobody can build something on nothing. The thinking of the managing director has to be reflected in the business of NPA finances, superannuation, traveling, accommodation, contracts and other critical accounting appendages, some of which were in any case, subsumed under Hadiza's direct purview.
It has been noised around that those who attempted to ask questions, she summarily silenced or worked for their sack, courtesy of the unfettered access she hitherto enjoyed at Aso Rock, which in the ripeness of time, has also become cold and implacable iron bars, she could no longer push through.
If remittances and contracts became issues, there have been reports that she gave cause, largely believed to have arisen from issues of her insubordination. Analysts have raised pertinent questions. Were revenue lost to  contract bid manipulations and revocation of existing contracts? The answer has been an emphatic yes, going by available evidences.
So the remittances of N645billion can even be said to be an understatement. Those whose business it is to know insist that revenues were lost owing to the regime of waiver bazaars she felt good to throw around at some point. Then instead of reinventing the authority's revenue engineering tools during the Covid-19 pandemic in 2020, she reportedly closed the channels against existing players and brought in new operators. Time was lost, so also, revenue.
Perhaps also, we should address the issue of remittances which her supporters, apparently speaking from the point of ignorance are hell bent on dragging Bello-Koko; despite that Hadiza apparently moved the PROCUREMENT unit, a critical component of the department of finance over to her office, in view of reports that rather than depend solely on the ED Finance for advise and actions, she was adjudged to be taking actions appertaining to procurement, and running critical procurement issues from her office, through lackeys and channels unknown to civil service procedure.
Needless to go into arguments about what her real motives, could have been. Every dispassionate observer already knows the end results of these exceptional decisions and very profound manourvres, in a critical corporation such as NPA.
Since her suspension, the authority's verified official twitter handle, @nigerianports, its official internet communication channel has remained inaccessible, as she personalized its access. As a result the authority has been disabled from communicating with its external publics, locally and otherwise.
Again, such act could only have been motivated by a sense of entitlement that the authority not only revolves around her, but indeed, treated like a private family business. It would seem that part of the war she is prosecuting is to run ring around the management and render the acting managing director dysfunctional by throwing a veil of questionable aura on him; and reducing him to a silhouette, from the general public should have no knowledge of.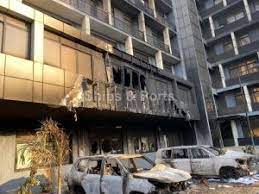 Speaking on attempts to distract the NPA's acting managing director, former President of Maritime League of Editors, Mazi Tony Ohakwe, urged Bello-Koko to remain focus and to face his duty with undivided attention.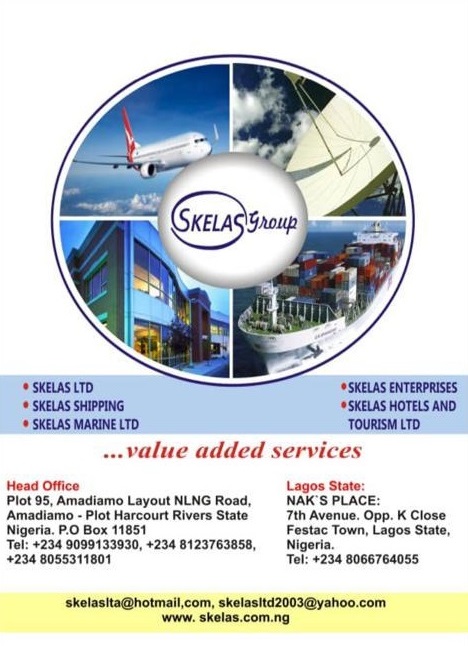 Making reference to the immediate past Executive Chairman of the Economic and Financial Crimes Commission (EFFC), Ibrahim Magu, who functioned for five straight years without the benefit of confirmation as substantive chief executive officer (CEO); Ohakwe said, "The good thing about the acting NPA boss is that he is a technocrat, who also understands the dynamics of port administration, because he has been around for some time.
"He must understand that the campaign to impugn on his integrity or other attempts to drag him into needless controversies is a normal whenever there is an opening in any public organization.
"Even with all indication that the suspended managing director wants her job back, there are other vested interests out there, all scheming to take the office. That is why l like the style the acting managing director has adopted, not to join issues with anybody but to refocus. But l like to also say that he should be in a hurry to add value to the system.
"Ibrahim Magu impacted on EFCC and financial crime fight even though he was denied the title of a substantive CEO. Bello-Koko should borrow a leaf from him and do whatever is needful to be able to find the right support to work. The bulk stops on his desk, he has the authority of the president to work, and he cannot afford to fail.
"Government is a continuum, and this is the reason l think that industry stakeholders that have taking positions in sympathy with the prior leadership should know that our real loyalty lies in supporting the government to improve our overall growth trajectory."
The former President emeritus, Imo State Town Development Association, Lagos State also urged maritime stakeholders stocking the ember of fire to cease forthwith; and to support the acting management to succeed in its assignment.
"Stakeholders should not play politics of self interests but that of national interest. Hadiza's suspension did not leave NPA without a direction or leadership. Government should be supported to make NPA serve our collective interest", he surmised.
Aftermath of the burning of NPA House, the authority under the watch of Hadiza refused to divulge information on the kind of insurance cover NPA has. As a public corporation, NPA's insurance is a public trust that should be open for scrutiny and vetted for accountability. But the suspended NPA boss blocked media efforts to look through. Was she hiding something? Your guess is good as mine.
Guess what? Aftermath of the shock of the burning, and while reports of investigation on the incident was yet to be made public, Hadiza was believed to have pulled out N1.2 Billion to repair and replace affected office cars; purportedly without recourse to the board or ministry; and despite that N5million is her approval limit.
If you imagined that above is a matter of delicate financial issues , just wait until you hear about mind bungling scandal in hundreds of millions of naira she expended yearly, under her Corporate Social Responsibility (CSR). Guess where the beneficiaries of the CSR? Kaduna, Kano, Katsina etc?  She will buy sewing machines and wrappers, distribute to the women in the listed states, and shout CSR. Hundreds of millions reportedly got laundered under the CSR scam; while ports host states and communities were scarcely affected.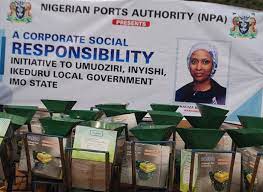 Is this the kind of character that should question or hold the federal government to ransom? Courtesy of her activism and over estimation of herself, hidden reports of her underhand deals are now coming to light.
One of them is the 2018 audit report. Yes, that was actually the first audit report under her stewardship, found to have been riddled with so many gaps that even Ahmed Lawal, our own conservative chief parliamentarian could throw up.
Gist has it that the initial audit report was so damning that it had to be withdrawn.  A source disclosed that the Auditor General's Office (AGO) summarized the gaping deficiencies as a "gross betrayal of public trust."
Thereafter the audit report got missing, and everybody including the AGO and relevant NASS Committee members embarked on a frantic search for the document, lasting four months.  And when a copy of it eventually resurfaced, it has reportedly been thoroughly cleaned up, re-worked and deodorized.
Only time will reveal what happened to the original copy of the 2018 audit report; and or, on whose custody it has been.