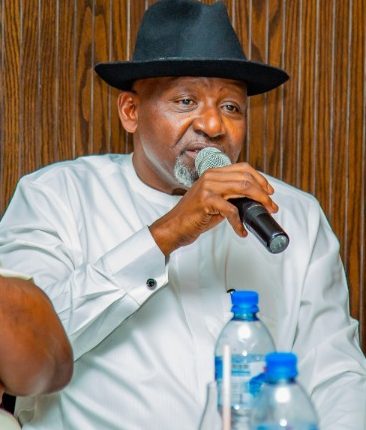 BY EGUONO ODJEGBA
The Minister of Transportation, Muazu Jaji Sambo is eminently educated and a respected professional, who have paid his due in the service of fatherland, having worked in both the private sector and public service.
As a professional, his involvement in politics has also paid off handsomely, as he continues to be relevant in the political space, and therefore, is not unaware of the sordid implication of what it means for somebody to lay claim or accept for that matter, ownership of an academic qualification that isn't his, either in Nigeria or in saner climes.
Since becoming Minister of Transportation, he has rode freely with the designation of a Civil engineer, as the prefix has donned his name in public usage, especially in media reports, where he is introduced as Engr. Muazu Jaji Sambo.
Sometime in 2012 when President Goodluck Jonathan appointed Patrick Akpobolokemi as Director General of the Nigerian Maritime Administration and Safety Agency (NIMASA), for some unclear reasons, the rumour mill suddenly surged with a certain giddiness over his title, as his name read Dr. Patrick Akpobolokemi. Then when the question was asked whether he was an academic doctor or one by professional calling, the prefix disappeared, summarily, sine-die.
With just a couple of more months to the end of his tenure as minister of transportation, society has become interested in the title of civil engineer attached his name, a quest that appeared to have transported into a dynamite of darkening cloud.
In Nigeria, neither the government, the people and society generally takes the issue of 'impersonation' even where it is established or in disguise, really serious. We trudged on absolutely indifferent to whatever damages it impacts on our value system as we recline on our iron bed  of societal permissiveness, and in our unabashed capacity to query the wherefore of such issues in isolation of past cases.
Aside the aforementioned reference and perhaps, that of Hon.  Salisu Buhari, the former Speaker of the House of Representatives who lost his speakership and was put on criminal trial over allegation of certificate roguery, there is hardly any high profile case of professional and academic impersonation that has received serious scrutiny, precisely in line with our rooted state of conceited, self complacency.
The quest therefore to know whether Muazu Jaji Sambo is a civil engineer is not expected to affect or for that matter, change anything he may have become or is presently engaged in; but perhaps; hence to some extent this inquiry may be considered an academic exercise. Nigeria is too civilized to be dragged backwards!
It is not to be imagined that like Speaker Buhari, Sambo would lose his position, since he is not an elected office holder, having been appointed exclusively and unsolicited by President Muhammadu Buhari.
It is also instructive that the president does not owe anyone explanations who he chooses to appoint and or work with; a decision that is absolutely unaffected by the public's opinions; just as history also clearly indicate that Mr. President does not really care about the citizens opinions about his appointees so long he finds them useful.
As such the quest to visit the transportation minister's academic record, and indeed his CV as a whole, might just serve as one of those teasers in passing, and who knows, which by some freakish circumstances may not only put history in clear perspective but hold in trust for posterity, the truth about the minister's alleged long hold to the title of a civil engineer.
As for when, why and how it started, the benefits it may have accorded him overtime and the legal implications of all of these will not be part of today's focus. The real question perhaps is where is all this leading to; a better society?
Rumour has it that Sambo's romance with the title of civil engineer became issue of informal discussion amongst members of the Council for the Regulation of Engineering in Nigeria (COREN) in one of their recent engagements, whereupon some members reportedly stated that any claim by the minister to being an engineer amounts to fraud. Did COREN have any premise to so insinuate? A little dig into the matter may likely show the cause.
For obvious reasons, when the issue was raised in a social media group's discussion, one of the minister's special assistant, dutifully and passionately defended his boss' against any such claim, and insisted the title was wrongfully ascribed to him by the media. Whether this assertion is true or false will be made manifest by discerning minds, shortly.
Reactions that followed logically resulted into flurry of background checks and the opening of record books, which revealed that the title and Sambo may have come a long way, already. The ugliest spot was when Sambo allegedly enjoyed the Office of the Senior Civil Engineer, Nigerian ports Authority (NPA), until something was believed to have happened by association, prompting a tedious and scrambling of official interplay that saw the man waving bye-bye to NPA.
However, after an interlude, it is also believed that he was romantically enamoured with the title in his days as a banker, having allegedly carried it over from the National Inland Waterways Authority (NIWA), where he got transferred at a certain point of his career with NPA.
The SA whose name for obvious reasons will not be named here argued that Sambo has never laid claim to the title anywhere, at any time, and explained that his boss has only deposed to his academic qualification as a builder and nothing more. His reactions created a divide a media camp, into those for and those against, essentially because the aide spared no effort in accusing those that sought the clarification about his boss' attachment to the title as busybody, unintelligent and intellectually lazy.
Facts they say are sacred, it is on record that Sambo has variously been introduced with the prefix of a Civil Engineer, a development he probably savoured having not objected to its use by the general public, his work places, including the media. Analysts say that the onus of disclaimer rested squarely with Sambo, at least for the sake of morality, professional respect and historical correctness. Why he failed to avail himself this opportunity perhaps can only be explained by him.
A very affable personality, passionate and committed in his official assignment as transportation minister, there is no doubt that Sambo is a jolly good person, a leader with grace and stunning sagacity, one of the very few appointees under the present dispensation interested in service and positive change.
But is the transportation minister guilty of professional impersonation? Did he attract benefits accorded by the title otherwise impossible? Did his claim to the title, whether direct and indirect afforded him any opportunity otherwise considered inappropriate and questionable? Was his decision to feign ignorance of the implication of the continued use of the title by the public, intended to market his person, through deliberate and calculated attempt to obtain undue favours and recognitions?
Why did Sambo accept the offer of the Office of Senior Civil Engineer, Nigerian Ports Authority, when he was not an engineer? Was his transfer from NPA to the National Inland Waterways Authority (NIWA) from his prior position as senior civil engineer to serve in higher civil engineering capacity?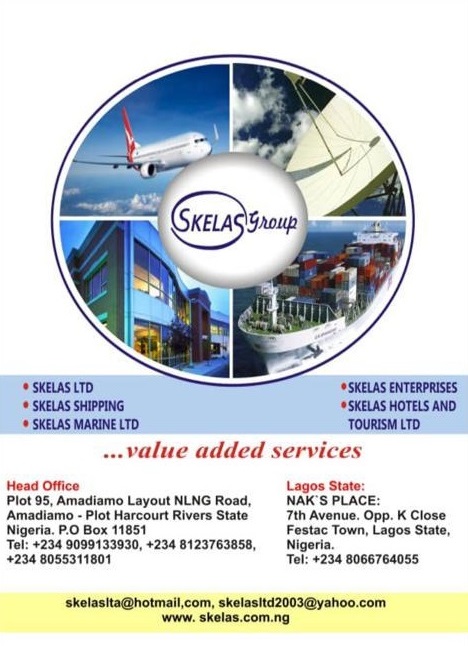 Although his aid explained the minister has never claimed to being an engineer, those whose business it is to know and indeed, his CV say Sambo served as Senior Civil Engineer with NPA. If the later is true and against the background of gist that the minister did not register with COREN nor licensed to practice, on what basis did the authorities in NPA offered him the position?
According to his media assistant, Sambo studied Building at the prestigious Ahmadu Bello University Zaria and is a Corporate Member of the Nigerian Institute of Building, Member Council of Registered Builders of Nigeria, and the Nigerian Institute of Management.
In the CV the aid graciously provided, the following depositions were made:
Mu'azu Jaji Sambo was appointed a Minister of the Federal Republic of Nigeria by the President, Commander -In- Chief of the Armed Forces, Federal Republic of Nigeria, His Excellency  Muhammadu Buhari, GCFR on  December 24, 2021 He was assigned the responsibility of Minister of State in Federal Ministry of Works and Housing.
On Wednesday 6th July 2022, he was reassigned to the Ministry of Transportation as the Honourable Minister of Transportation.
Sambo had worked as a Senior Civil Engineer with Nigerian Ports Authority (NPA), Senior Manager (Banking Operations/Credit), Savannah Bank of Nigeria Plc, Assistant General Manager (Administration) Allied Bank of Nigeria Plc, Senior Manager (Administration) NICON Insurance Corporation and General Manager Lagos Zone, National Inland Waterways Authority (NIWA), where he meritoriously retired from the public service in 2019.
Whereas the distinction between the aid's rebuttal and work evidence  in respect of his stint as senior civil engineering with NPA amount to an affirmation of the conflict, one wonders what the assistant actually sought to achieve with the compulsive attempt to erase a gloss paint mark with water, as it were.
For instance, the aid said "You guys are the one calling him engineer. He read building.  And all his documents were presented to National Assembly. He has said it in several fora that he is Mu'azu Jaji Sambo."
Sincerely confused about the aid's attempt to obfuscate the obvious, a gregarious fan of the minister who is also a journalist enthusiastically netted the argument rather innocently, "This CV shows that the Honourable Minister worked as a Senior Civil Engineer with NPA. This means he is also engineer. How else, will you describe someone who worked as a Senior Civil Engineer with organisation like NPA? Adding: "Well, as far as I'm concerned, the Honourable Minister is also an Engineer."
It is instructive to note the observation of another media practitioner, who was obviously very sympathetic but forthright, as he asked the SA, "If the prefix of Engr. has been erroneously ascribed to the minister all this while, why have you not made the correction before now? While did you wait until it was discovered and exposed as an "imposition" that he is not an engineer?"
He continued: "I guess you like(d) the "imposition" as it suites you by  allowing it to slide, thus gaining ground. I will blame you == for this deliberate oversight."
Interestingly, the aid not only went defensive, but made a roundabout turn to poke his nose at those asking questions about the strange title, by derisively asking if no one can practice as an engineer without recourse to COREN.
Of course yes, while membership of COREN is by choice, only a formal trained engineer may adopt the title, at least within the context of this discourse. There is a limit to which we can push untruth, not even if we can afford to hire every available enthusiast to join the band of sycophants to chant all day-long for the truth to be unhinged from the pedestal of incontrovertibility.
Can a worker function in an office without being a professional in that field? Who assigned Sambo to the Office of the Senior Civil Engineer, NPA? But the minister's aid is certainly not a pushover to whom some poorly paid reporters, as it were, can hassle over verification of facts affecting his boss.
He says: "The association of Builders is Larger and older than COREN and they are recognized under the Federal Ministry of Works and Housing. He (Sambo) has never, ever said he is an Engineer, he is a Builder so are we going to begin to fight all news agencies or lazy reporters who add prefixes to press releases.
"Someone is insulting the minister and you want me to give him chieftaincy title for deliberate bullying and provocative choice of words? There are lot more to what you only presumed to be kind of verification", he enthused.
And when a journalist observed that the whole matter smacks of a premeditated and carefully executed act, the special assistant hissed with imperial, condescending tone: "Hope these drums you are beating you will dance to the end", adding:
"Because it's obvious you guys have political undertone and your assertion is bereft of respect and decency (ies).  Why don't you do your research before establishing your assertion which is laden with obvious insult and ulterior motive?"
Contrary to his explanations that the minister never referred to himself as an engineer and was wrongfully and forcefully attributed by fifth columnists, there are indications the minister romantised the allusion, both at NPA and NIWA, where he was allegedly, routinely called an Engr. a title he never refuted, all through his civil service career and until now.
Does above suggest anything? And by the way, what is the position of NPA and NIWA in this saga about professional conflicts in critical operational position? If Sambo owes Nigerians explanations, his superiors, especially at NPA must also have some explaining to do.
If this work culture has dominated NPA over the years, need Nigerians wonder any more why there has been organizational erosion of standards and laidback work attitude, operational inefficiencies, strange policies, weak revenue margins, and mismanagement?
And who can assert that there were no other such professional improprieties and systems value leakages that have brought our port systems to its current sorry state? Talking about NPA, who were the managers of these strange endeavours and postings largesse?