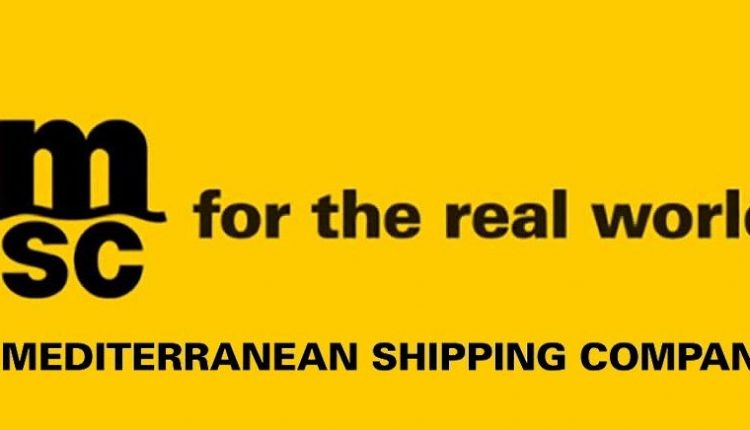 As the year gradually winds to a close, port users, importers, freight forwarders and clearing agents rather than connect with the festive moods, are groaning under the yoke of massive rip off by both foreign and indigenous shipping liners and their sister terminal operators;  with some of the victims presently said to be fighting varying strands of trauma and killer hypertension.
Professional agents who spoke with our reporter say the rip off is not limited to foreigners alone, but includes indigenous terminal operators, citing Mediterranean Shipping Company (MSC) Nigeria Limited and Port & Cargo as the worst, frontline offenders, who have perfected the acts of rip off, often with the collaboration of some top Nigerians, believed to own stakes in these companies.
An agent who spoke to our reporter in confidence said the situation is more painful in view of the fact that freight forwarders and customs agents associations who members are victims of this rip off are hobnobbing with owners of the exploiting liners and terminal operators; and is concerned that this attitude may further embolden the exploiters to continually up the ante of exploitation tactics.
Some of the levies and arbitrary charges, which have been traced to MSC and Ports & Cargo, are believed to be the most brazen, worst possible official exploitation, which is giving agents high blood pressure in the best of circumstances; while some are said to have become bankrupt, with few reported to have developed suicidal strains.
Narrating their ordeals, he said it takes one to two weeks to load one container, while "we keep paying additional terminal and shipping bills as they say payments we made earlier have expired. So they force us to pay additional charges to revalidate clearing process, while they give us one or two months to return empty containers.
"They have no consideration for us that the ports roads are inaccessible, they practically continue to deduct from the container deposits we paid, and at the end of the day, we don't get refund. Also they will say the container is dented or dirty, they use all tricks to milk us dry.
"The way things are now, we just work and work, we hardly see anything to take home. Imagine Christmas is here, some of us are indebted, some are very hypertensive and sick because of this situation because we can no longer meet up as business people. We are now just serving them as freelance agents, that is what many of us have become."
He also accused agents and freight forwarders associations leadership of unholy romance with the exploiting liners and terminal operators, as he allege sell out by the association leaders, who he said have lost the moral grounds to challenge these exploitative regime.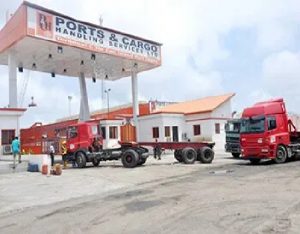 "What is happening is very painful and our association leaders are also part of the evil. Let me tell you, NAGAFF (National Association of Government Approved Freight Forwarders)  and ANLCA (Association of Nigeria Licensed Customs Agents) are aware that we are over tax and exploited. Unfortunately, our leaders in these associations are just there for themselves, they don't really care about us the members, as long as their jobs are treated normally. Okay, imagine the Chairman of Ports & Cargo, Afolabi (Dr. Taiwo Afolabi), who ANLCA leaders have agreed to make the board of trustees' chairman.
"These are the kind of romance and manipulations hindering the progress of ordinary clearing agents. When did you hear that ANLCA and NAGAFF leaders engage Afolabi in dialogue on how to stop his company's exploitative tendencies? So my brother, I don't know whether the freight industry will grow, those exploiting us are friends of government and friends of leaders of associations that ought to be fighting our cause."
Painting a graphic picture of the exploitative strategy of the ocean liners and terminal operators, a source at Tin Can Island Chapter of ANLCA gave instance of a vessel that arrived on 17/12/20. Despite having berthed, the terminal management hold on to delivery invoices up till 20/12/2020, and start issuing invoice this morning (22/12/2020), and at the same time begin charging demurrage on those days they never rendered services.
He said it is only MSC and Ports & Cargo that charges such unacceptable demurrage, saying such never happens at Ports Terminals Multi-purpose Limited (PTML), which charges demurrage only after containers have been discharged from vessels.
Speaking on the sad development, transporters and agents have called on agencies of government in the port industry to take necessary steps to halt the alarming irregularities and rip off being perpetrated by MSC, and to compel it to establish a holding bay and stop using port access roads as holding bay.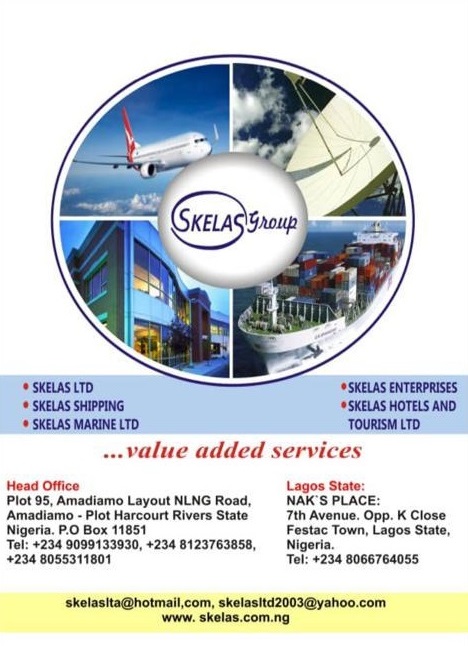 The port users blamed the federal government for condoning the unbridled abuse of the rules of engagement in the port by foreign and local operators, noting that it is only in Nigeria that an ocean liner and its sister terminal operator can convert port roads to holding bays, and also turn around to impose arbitrary and exploitative levies and charges on port users.
Sadly, the call for shipping companies to provide holding bays for their trucks and avoid using containerized trucks as their temporary holding bays appear to have made no impact as government does not appear interested. At the heat of the campaign, management of the Nigerian Ports Authority (NPA) sanctioned shipping lines without holding bays, but no sooner withdrew the sanction within few days, even when the facilities have not been provided.
Those whose business it is to know have suggested that NPA was prevailed upon by higher authorities to stand down its sanction. Alhaji Abdullahi Inuwa, Public Relations Officer Council for Maritime Trucks Union and Association (COMTUA) said MSC is the biggest offender, having its empty containers atop many trucks along the ports road, with no place to drop them.
He said it is regrettable that rather than the shipping companies to pay truck owners demurrage for using their trucks as holding bays, the reverse demand is the case, and called on Nigerian Shippers' Council, Nigerian Ports Authority and other relevant authorities to intervene in the development.
Inuwa who double as a chieftain of Nigerian Association of Road Transport Owners (NARTO), added that trucker owners are forced to drop containers at alternative container depots, and made to pay between N170, 000 to N180, 000 before the containers are taken down from the trucks.
His words: "There are so many trucks carrying their empty containers parked at various garages that are finding it difficult to return the empty boxes for over a month now, as the trucks have been denied access to Cross Sunrise.
"Those that were directed to go and drop at Brawal Kirikiri, each truck of 40ft pay between #170,000 to #180,000 before the container will be received. Please we want the relevant authorities to intervene."
Also commenting, Tin Can Island Chapter Public Relations Officer of ANLCA, Emmanuel Onyeme, charged  agencies of government to do more to end the exploitation.
"Shippers' Council and NPA do your job and protect Nigerians importers from this extortion. MSC doesn't have anything called holding bay. Their vessels come in with large volumes of Containers.
"The Ship that came in last Saturday "MSC ALYSSA with over 1000 containers is at Ports and Cargo Terminal right now. Government should look into the activities of shipping lines using trucks as holding bay and charging Nigerians demurrage while the containers are on top of trucks."
Similarly, truckers have faulted claims by MSC that it has four holding bays in Lagos, noting that such claim is face saving strategy taken too far.
Truckers reaction is coming on the heel of claim by Andrew Lyche , MSC Nigeria Limited, that the carrier has at least four holding bays in Lagos .
They explained that insincerity on the part of the liner over issues of holding bays have cost them loss of patronage, and said truck owners are now declining offers to transport boxes belonging to MSC.
According to Alhaji Abdullahi Inuwa , "Among the factors are  is sincerity. We are surprised that they continue giving false information to the press that they holding bays while their containers remains for months on our trucks. This forms the reason why we have started rejecting MSC containers."