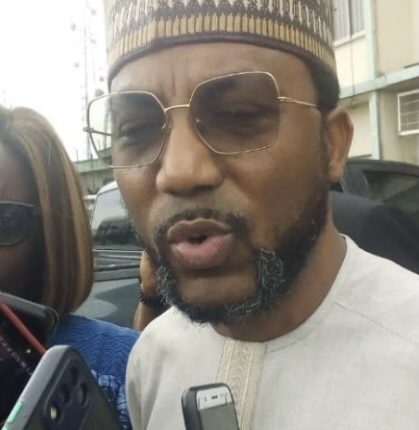 BY EGUONO ODJEGBA
The Managing Director of Nigerian Ports Authority (NPA), Mohammed Bello-Koko, obviously perturbed by yet another move by his alleged traducers who he says are bent on denting his image over allegations of financial improprieties, have dared media houses to publish any more falsehood against him and face legal action.
Bello-Koko who was reacting to the latest move by a supposed group of UK/Ireland investigators to have him and his family banned from entering the United Kingdom and all its territories, allegedly over claims of corruption and money laundering, labeled those behind his trouble as Nigerians who are hiding under the cover of unknown Civil Society Organizations (CSOs).
Above is coming on the backdrop of reported investigations by a group of foreign interested party which claimed to have unearthed alleged criminal acts against Bello-Koko bordering on money laundering, fraud, forgery, tax evasion and extortion.
The foreign investigators have reportedly written to the United Kingdom government, seeking the outright and immediate cancellation of UK visas issued to the NPA boss, his wife and members of his family; including the confiscation of his properties.
A statement denouncing the purported move and alleged financial malpractices, the NPA helmsman said he will not hesitate to sue any media house that aligns with the story, which he described as false and borne out of frustrations by the petitioners alleged inability to extort him over the said allegations.
It will be recalled that some maritime practitioners, acting for themselves and acting on behalf of their media groups sought clarifications on the new development from the port authority, last week when news of the UK visa ban broke.
According to a news medium report not Pinnacle Time, the foreign investigators in a letter to the Home Office Secretary, 2 Marsham Street London SW1 4DF, the Rt. Hon. Suella  Braverman, sought the total confiscation and forfeiture of property allegedly obtained by Bello-Koko through alleged questionable means.
The letter reportedly signed by one Michael O' Leary for UK/ Ireland Investigators, claimed that as a Zenith Bank Nigeria account officer to Rivers State Government, the NPA boss stole the state funds, allegedly in a systemic money laundering scheme purportedly in connivance with officials of the Rivers State Government.
The petitioners reportedly made several claims of fraud against Bello-Koko, some of which includes the purchase of a London property located at 2a Beech Hill Barnet EN4 OJP with Title Number NGL399845; worth £1,750,000.00 (One million, seven hundred and fifty thousand pounds only).
According to the report, the petitioners who reportedly attached the Deed of the Purchase claimed "This property was bought with stolen funds laundered to the United Kingdom from Nigeria."
The investigators also claimed that as the helmsman of the port authority, Bello-Koko looted the agency through several awards of fictitious contracts and money laundering schemes; even as supposed evidences of the said frauds including bank names, account details and sums of monies supposedly stolen are lodged in the UK, US  and elsewhere.
While the petitioners reportedly said some of the banks used to launder the said funds include Nigerian Fidelity Bank and Zenith Bank, they urged the Home Secretary to pass their proposed travel restriction against Bello-Koko on the face of the allegations, pending possible prosecution and conviction; allowable in the UK under urgent matters of international interest.
"We are therefore writing to the Rt. Hon. Home Office Secretary to use her powers to issue an Exclusion Decision on Mohammed Bello-Koko and family from the United Kingdom and its Territories. We cite from The Home Office "Exclusion from the U.K booklet version 1.0 page 12 under corruption.
"The types of activities associated with corruption include, but are not limited to the following: Tax evasion, Money laundering, Bribery and accepting kickbacks Extortion, Asset stealing, Fraud, Match fixing in sport.
"A person does not need to have been convicted of a certain corruption-related offence in order to be excluded. Where there is substantive reliable information that a person has been involved in corruption this should be taken into account."
However, the man in the eye of the storm has dismissed the foreign investigators as impostors, blackmailers and exploiters, even as he ignored the allegations leveled against him. He averred that the petitioners are unknown CSOs, who have been after him, peddling lies and sponsoring blackmail against him since he was appointed NPA's helmsman by President Muhammadu Buhari.
In a statement believed to have been personally signed by him, Bello-Koko, expressed angst at the CSOs alleged desperation in the past two years to shoot him down, noting that his only crime was allowing himself to be appointed CEO of NPA.
He said throughout his work life, both as a banker and a public officer untill date, he has never been indicted or convicted by any court of law, whether in Nigeria or elsewhere, and maintained that his integrity is intact.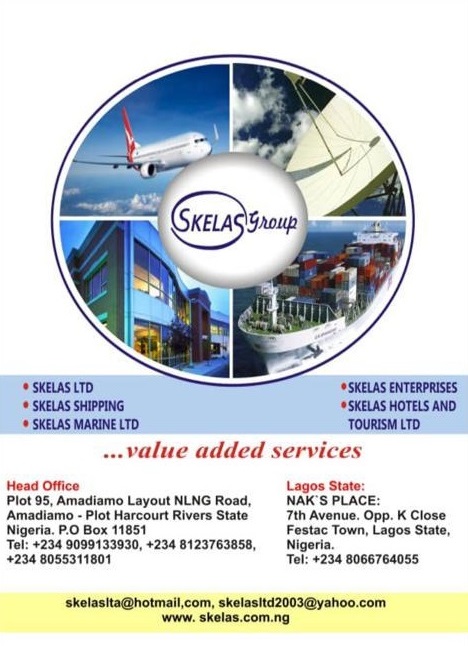 He said, "In the past two years, in a desperate bid to defame and extort me, some faceless individuals under the cloak of unknown Civil Society Organizations (CSOs), having failed in their desperation to dent or hurt my integrity, they have resorted to a very cruel campaign of calumny against my person and my family.
"Because they are faceless, I don't have the opportunity to seek redress in court on the grounds of their rehashed and rehearsed lies. I need to reiterate that for all of my years as a banker and a public officer up till today, I have never been indicted or convicted by any court. And this fact is in the public domain. I'm also certain that my integrity as well as dedication and fidelity to the rules of public administration must have influenced the decision by the Federal Government of Nigeria to promote me from the rank of Executive Director (Finance and Administration) to Chief Executive Officer of the Nigeria Ports Authority.
"Resorting to writing to the UK Government, seeking visa cancellation and forfeiture of assets belonging to my wife and I, is not only malicious but also cruel and wicked. I have yet to understand why these evil machinations would be orchestrated against me. Is the offence that I committed my acceptance and readiness to serve my country to the best of my ability?"
He continued: "This latest attack, in the series of sponsored blackmails targeted at me, which began in 2021 immediately I was elevated from the position of Executive Director of Finance and Administration to the position of Managing Director of the NPA is intended to damage my reputation. Is there no limit to what vested interests can do in their desperate pursuit of power and influence?
"In deceit, they have disingenuously claimed in the sponsored report that UK/Ireland Investigators were the ones that had written to the UK government after they had purportedly unearthed alleged criminal acts against me, bordering on money laundering activities, fraud, forgery, and tax evasion, which are all baseless figments of their malicious intent.
"Whereas, particulars cited in the report were the regurgitated allegations that they had sponsored and which had been doing the rounds in the media from the outset, this latest attempt is as spurious as their first attempt ever."
Although the embattled port chief landlord explained that issues of the authority's secret accounts raised by the petitioners are hogwash, he said he will not be distracted from his commitment to take the growth of the port industry to the next level.
"All the supposed assertions and innuendos in the report are nothing but spurious and malicious concoctions intended to cause a predetermined damage. I had, on several occasions, stated that the NPA under my leadership is not aware of any secret foreign accounts and I could not have been a beneficiary of something that I am not aware of and, which I would like to emphasize is non – existent to the best of my knowledge."
"For the record, the NPA on my watch has specifically, in terms of tangible achievements that the various publics can relate with, recorded some modest achievements. The NPA has generated the sum of N286 billion and remitted over N100 billion to Consolidated Revenue Fund (CRF) account of the federation as of November 2022."
"In light of the above, I cannot afford to be distracted by the deliberate shenanigans of blackmailers and vested interests who are desperate to upset the apple-cart of my sharply-focused leadership that is committed to emplacing and bequeathing to the nation a transparent and accountable management of the NPA now and in the years ahead."
He then warned that henceforth, he would drag any media house which publishes falsehood about him.
"In rounding off, I will, henceforth, institute legal action against any media house that publishes unsubstantiated and damaging reports about my person.
"I'll not hesitate to seek the support of all well-meaning and decent citizens to tell my traducers to use their energy for more meaningful endeavor than to engage in maliciousness of their campaign of intimidation, blackmail, and vendetta.
"My job at the NPA is not personal. It is national service, to which I had resolved from the outset to give my best shot."
In the same vein, those alleging fraud and money laundering against the NPA leader reportedly provided names of correspondent banks, "Aba codes, Sort codes, Swift addresses, Beneficiary banks etc for the alleged transactions.
How these will impact the alleged ongoing investigations by anti-graft agencies and the decision of the UK Home Office is respect of the said petition to confiscate Bello-Koko's properties in its domain, as well as bar him and his family from entering the country remain unknown.
Are the petitioners genuine or merely running paid errands for a hatchet job? Is there any connection between them and the persons that earlier raised the alarm?  At this stage, it appears difficult to tell.
What is perhaps true to detail, is that facts check on the identity of the petitioner signer, Michael O'Leary, proves to be nonexistent; as Google and other search engines was unable to identify any UK/Ireland investigator by that name.