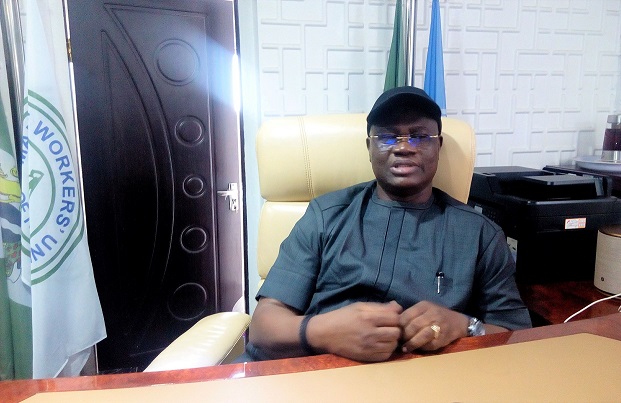 Adeyanju warns APMT not to drag union back to dark old days – Adeyanju
The leadership of the Maritime Workers Union of Nigeria, MWUN, has warned terminal operators, especially APM Terminals not to drag it to the dark days of industrial unrest, protestations and withdrawal of services through wrong policies and deviant practices inimical to the growth of the industry.
MWUN President General, Comrade Adewale Adeyanju who believed that some terminal operators were outsourcing jobs to foreign companies and nationals warned that the union will take all necessary steps to halt such practices and called on those involved not to quickly end such practice, and not to allow the union or drag it into avoidable standoff.
Adeyanju who was speaking at the 5th Quadrennial National Delegates Conference held in Lagos last week, lamented that such practice amounts to capital flight and employment abuse. He said, "The issue of outsourcing of jobs that are creditably performed by Nigerians has become endemic in the maritime sector.
"A case in point being the recent outsourcing of its security functions by a certain maritime company to foreign nationals who have no stake in the Nigerian project except for profit and capital flight.
"The ongoing situation will undoubtedly send hundreds of Nigerian workers into unemployment market, while creating employment for foreign nationals. This has to stop forthwith as it is at variance with the Nigerian Labour Law."
The maritime labour leader who was returned unopposed for a second term of four years in office said he and his executive management will continue to pursue maritime workers welfare and deepen their professionalism in order to achieve efficient productivity; while building on the pillars of sustainable industrial peace.
Adeyanju said under his first tenure, the union leadership kept faith with its pledge to advance workers betterment through team work, while admitting the role played by critical stakeholders like the Nigerian Ports Authority, Nigerian Maritime Administration and Safety Agency, NIMASA, Nigerian Shippers' Council and the Seaport Terminal Operators Association of Nigeria, STOAN, other others.
His words, "When we assumed office in 2017, we had dreams, big dreams of members' welfare enhancement, increased productivity and quick service delivery to the public.
"I am proud to say that we have kept faith to our promise and with the spirit of team work and support from stakeholders, we have been able to actualize most of our dreams.
"Today, the dockworkers condition of service is quite comparable to any of its counterpart anywhere on the globe."
…Laments employment quota abuse, task NPA, NIMASA, others on pledges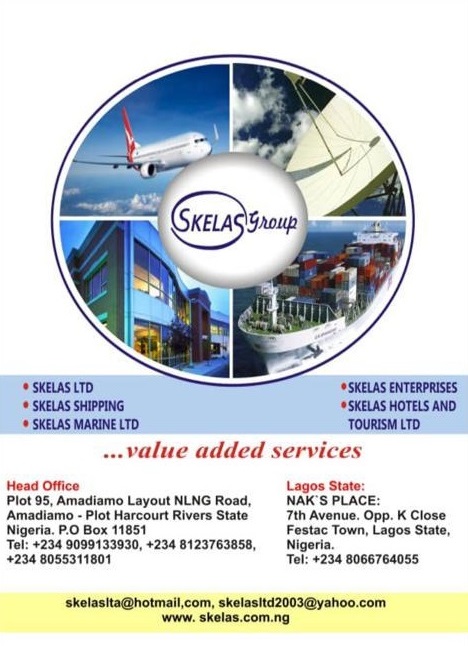 President General of the Maritime Workers Union of Nigeria, MWUN, Comrade Adewale Adeyanju has expressed reservation on expatriate quota abuse by some foreign owned companies operating in the maritime sector, and urged them to stick with the expatriate employment quota rules on be ready to contend with the union.
Adeyanju who was speaking during the 5th Quadrennial National Delegates Conference held at the haven Event Centre, GRA Ikeja Lagos, last week, said the development in unacceptable. This is even as he tasked all those who pledged to assist the union with the construction of its annex secretariat to fulfill their pledges, noting that the union and maritime workers remain an integral part of the industry crucial service delivery system.
On alleged exceeding of expatriate quota system, Adeyanju said, "In a situation where more expatriates are employed more than Nigerian indigenes to perform same job with salary disparity in favour of the expatriate is totally unacceptable."
He was also unsparing in his objection at attempt to remove wages/salaries of workers from the Exclusive Legislative List to the Concurrent Legislative List, noting that such attempts are inimical to workers welfare.
"We call on the National Assembly to drop the attempt to remove wages-salaries from the exclusive legislative list to the concurrent legislative list. We strongly stand by the Nigerian labour Congress in its call for an abolishment of this process."
On the electronic call up system for trucks, he said "We want to encourage NPA management not to succumb to the antics of detractors. We applaud NPA for the introduction of the e-call up system which is expected to reduce the numbers of trucks plying these roads that are responsible for the gridlock that has characterized the access roads to our ports."
While thanking the NPA boss for supporting the renovation of the union national secretariat, the maritime workers union leader said the authority is yet to fulfill its pledge to the building of an annex secretariat and urged her to keep faith with the pledge.
"I also wish to remind our stakeholders who have given their word to contribute to help build a befitting storey building as annex secretariat for the union to kindly redeem their promise."
He also expressed profound gratitude to the signing of the Collective Bargaining Agreement with terminal operators, which he said was midwife by NIMASA. "This CBA I am proud to say has lifted the standard of dockworkers to international standard."
Dignitaries present at the event includes President of the Nigerian Labour Movement, Mr. Wahab, representatives of the Minister of Transportation, Nigerian Ports AUthority, Nigerian Shippers' Council, Nigerian Maritime Administration and Safety Agency, other critical stakeholders and the Chairperson of the Seaports Terminal Operators of Nigeria (STOAN), Dr. Vicky Haastrup.