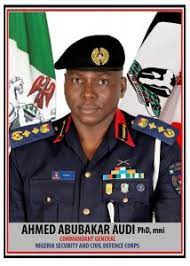 Civil Defence Chief, Police Superintendent In Counter Abduction Saga
BY GBOGBOWA GBOWA
The arrest and detention of a Superintendent of Police, Nonso Ezenwanne, by the Nigeria Security and Civil Defence Corps, Imo State Police Command has earned the civil defence commandant, Michael Ogar, a raw deal in the hands of the police, who beat him blue and black; before reportedly locking him up in their cell.
According to Ogar, he was flogged by policemen who also shot his deputy commandant during an attack on the NSCDC headquarters in Owerri, few days ago. His ordeal began when his men arrested and detained the Police Superintendent for allegedly disrupting Ogar's conveyed.
The civil defence chief told reporters the policemen also stole his phones, damaged his official vehicle and confiscated exhibits belonging to the command. Ogar said the cop was subsequently detained because he had multiple identification cards.
He said, "My personnel had an altercation with Ezenwanne following the disruption of my motorcade while I was returning from the scene of the inferno at an illegal oil bunkering site in the state on Sunday.
"As though that wasn't enough, he trailed us to Owerri and blocked my motorcade again and brought out a pistol threatening to shoot us; he was later disarmed and arrested. I reached out to the former acting Commissioner of Police, DCP Giwa, to identify the suspect, which is the norm, but it yielded no result as he said he had been transferred to Kaduna. We didn't see anybody to identify him."
While reportedly going to look for the police office, he was accosted by policemen who allegedly beat him up and whisked him away.
"It was on my way to see the MOPOL 18 Commander, just about 10 meters away from the NSCDC office, that I saw eight vehicles that blocked me and started shooting into the air and my vehicle.
"They dragged me out, flogged and battered me, and later took me to their command where they continued to beat me with sticks and batons", adding, the detained police officer was also taken away by his attackers.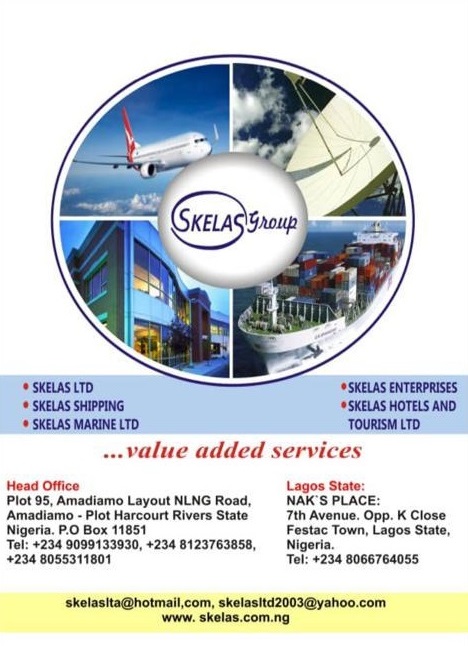 Also, the NSCDC Head of Operations, Deputy Commandant Benjamin Nwaokafor, said to be receiving treatment at the Federal Medical Centre, Owerri, was quoted as saying, "I was shot in my hand and left leg. I can't move them now."
However reacting, the state police command on Tuesday accused the NSCDC of brutalising Ezenwanne. Apart from beating the police officer, the command alleged that men of the civil defence detained the senior officer for 24 hours and denied him request to call his commanding officer.
A statement by the state police spokesperson, Micheal Abattam said the police used "minimal force" to rescue the detained superintendent from the NSCDC officers, even as he denied that Ezenwanne blocked the NSCDC commandant's motorcade; explaining that  his car was hit by the corps when he tried to manoeuvre from a traffic jam in the metropolis.
"At that point, he alighted from his vehicle, introducing himself as a police superintendent serving at Police Mobile Base, Owerri.
"It was as if he angered him (NSCDC officer) the more and he gave him (Ezewanne) another slap and others joined in beating him. The police officer then brought out his phone to put a call to his commanding officer, but they seized the phone, rushed into their vehicle and zoomed off.
"The police officer had to manage and followed them to their office. On getting there, he demanded his phone, but they refused. Rather, they dragged him into their office, beat him up and seized his service pistol. After much torture, he was locked up in their cell, not minding his plea to call his commanding officer. The officer slept in the cell till the next day," Abattam added.
The police spokesman said a search party was rais ed as the officer's colleagues thought he was kidnapped. He said Ezenwanne's phone was subsequently tracked to the NSCDC headquarters.
"On arrival, the team of policemen made inquiries to confirm if there was any police officer detained in their custody. The civil defence personnel became hostile, ordering them to leave or they would shoot them. When the police insisted, they started shooting into the air. The mobile police officers sensing danger, professionally used minimal force to defend themselves by using tear gas.
"Hence, the civil defence personnel scampered for safety and in the process, the police superintendent was rescued gallantly from their custody; leaving nobody hurt or injured", adding the police officer had been admitted to a hospital for trea