Customs Strike Force Recovers N417m in 3 Weeks Fury
In a tale of unmitigated operational fury, the Comptroller General of Customs Strike Force in Zone 'A'  recorded seizures estimated at over N417m within three weeks, bringing the full force of its mandate to mop up leakages from all the entry points to bear.
The Zone 'A' Strike Force anti smuggling operations covers the six states of the South West region of the country, which also harbours the country's three major seaports and two critical land border stations and the largest inland waterways for movement of human and economic goods; amongst others.
Coordinator of the team, Deputy Comptroller Ahmadu Bello Shuaibu in a chat with Pinnacle Time described the seizures as a bold statement to underpin government resolve to close all forms of economic leakages associated with imports, nationwide. Shuaibu also disclosed that the operation led to the arrest of three suspects, whom he said have been admitted on administrative bail even as further investigations continue.
He explained that the mandate of the team is to scrutinize questionable items to determine their real status and prevent revenue leakages through concealments, under declaration and false declarations; noting his operatives drives the process through information gathering and processing of intelligence.
He describe his operatives as highly elitists and responsible in their approach, displaying deserving courtesy and yet maintaining firm disposition in ensuring that imports in violation of the import guidelines and prohibitions are subjected to the rules of engagement. He added that that failure to comply with above amounts to seizure and forfeiture after the due legal procedures.
Shuaibu said his team will never go out of its way to subject importers to undue delay, nor will the team fall for any form of orchestration to distract it from its simple mandate which he said has "no long or short cut, just comply and you are good to go."
While showcasing the seizures, the coordinator said "Consequent upon a renewed vigor to curtail the activities of smugglers, careful documentary checks and physical examinations were conducted during interceptions, the following among others were found to have contravened Section 46, sub sections b,c,e and f of the Customs and Excise Management Act, CAP C45 LFN of 2004."
He listed the seizures to include 1,185 bags of foreign parboiled rice, 2,147 cartons of cosmetics; 1,320 bales of textile materials; 1,956 cartons of new shoes and vehicles of different kinds with a duty paid value of N417, 228,247.
He said three suspects were arrested in connection with the goods "seized for various offences from different locations within the South West Zone."
For space management and other consideration, Shuaibu explained that only a fraction of the seizures are kept in it office located within the Customs Training College Ikeja, adding that some of the seizures are in other customs warehouses in Ikorodu and other parts of the zone.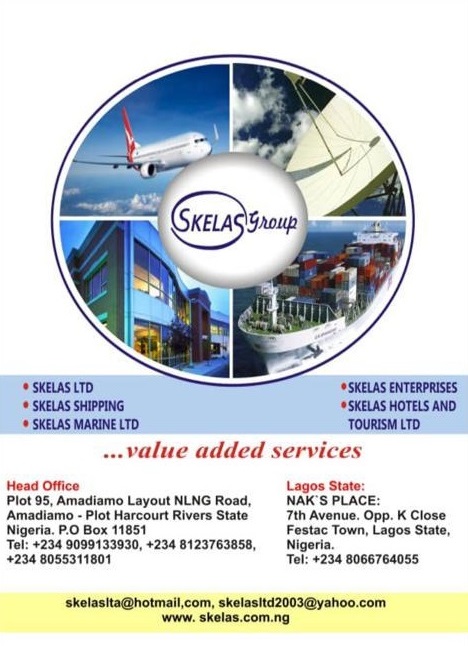 Speaking further, he said the team's intelligence gathering and patrols also led to the raid of a private warehouse where 13 containers of questionable second hand clothing were stored, and seized, within the period under review.
The zonal strike force boss explained that the containers were suspected to have been dubiously declared. He said the customs service maintains a public awareness campaigns against acts of smuggling, to achieve a nation less prone to smuggling, especially amongst the youth bracket.
To foster a forward looking society and discourage unjust and unfair official action, Shuaibu also explained that very often, the mode of conveyance which in most cases are not found to be complicit in the act of smuggling, are separated and released to their owners; under customs determination to ensure that the innocent does not suffer unduly.
He said under the present leadership, the Nigeria Customs Service is encouraged not to create or encourage the creation of poverty and therefore will remain meticulous in processing default cases so as not to deprive owners of duly imported cargoes through wrong declaration to suffer same fate with smugglers.
He further described the NCS is a critical agency of government involved in the drive to increase non oil revenue, protect local industries and facilitate legitimate businesses.
A straight face official who does not pretend about what is wrong, he justified the multiple outfits within the customs as a creation of society; noting that the multiplicity of the check system created the present four layers of checks; assuring stakeholders that customs merely respond to recurring challenges by saboteurs to undermine the economy.
He said the Federal Operations Unit, Strike Force, Customs Police and Border Drill are counterbalance measures to protect government revenue and the national economy.
The coordinator argues that where one of the layers fails to detect import concealment, the probability of the three others also failing becomes slimmer; and appeal to importers and their agents to be compliant and to engage only in legitimate trade and to strive always to make correct declaration.
"Once there is meaningful improvement is self regulation and compliance by importers, exporters and their agents, the countercheck layers will find no job to do and they will revert back to status quo. But we must tell ourselves the truth that today, all of us, the society created the multiple layers", he said.