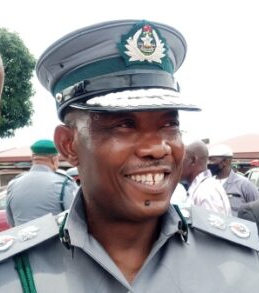 Dera Nnadi: Rise of A Centre Striker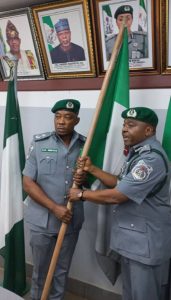 BY EGUONO ODJEGBA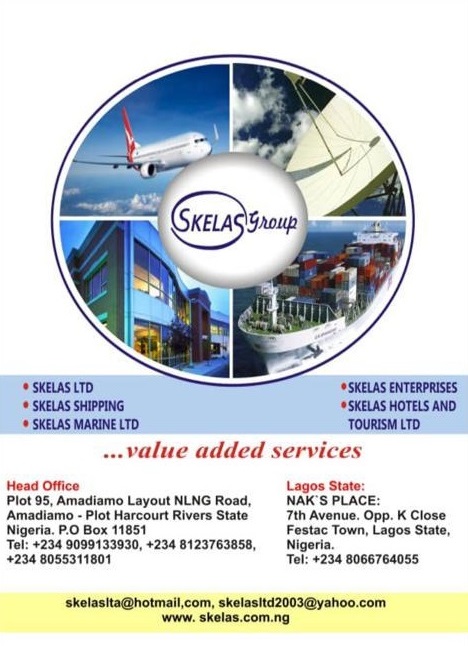 His rise was gradual, foreseen, assuring, predictable, assuring, and therewith, also unmistakably and officially monitored.
There was an aura of exception class, or maybe personal carriage about him that simply attracted quite a number of those who came across him, that curious positive impressions about others we sometimes are unable to explain.
As a young assistant Public Relations Officer at the Nigeria Customs Service Zonal Headquarters, Harvey Road, Yaba Lagos, Dera Nnadi showed early sign of greatness. Not necessarily in terms of acquisition of ranks but rather as a focused young officer, outwardly different, set and determined to achieve professionalism.
Every other aspirations and desires must rank secondary, and in commerce, civil service and all human endeavours, once professionalism becomes the immediate and ultimate focus, chances are that one with such comportment would go places and rise to the very pinnacle; not necessarily as a chief executive officer but essentially to the zenith of professional calling.
It was the closing of the cycle when Dera Nnadi got decorated few weeks ago with the comptroller rank; being the peak of the service career; up from a quiet determination to chase after professionalism and to make a difference.
As an lgbo man ingrained with the abacus of commerce and enterprise from very early in life, and having regard that he held sway as the Customs Public Relations Officer at the Apapa premier port, he could have chosen to try his hands in the ports business that surrounded him under a small private arrangement, just for the sake of trial, especially finding himself in the centre of international commerce and freight.
But he chose to walk past with his gaze on building a fine career in customs and acquiring professionalism. Patiently, he learnt the entire gamut of customs operations, revenue, preventive and administration, including the dynamics of international customs, economics and diplomacy.
An ardent admirer and student of the ACG Nuhu Abubakar (Rtd) philosophy of professional clarity, Dera Nnadi never allowed anything to distract him from chasing after his career. His straightforwardness, intelligence, focus, diligence and operational savvy endeared him to a wide range of publics and stakeholders, and logically also, all the bosses he served under.
It was not surprising that Col. Hameed Ali, the CGC naturally, also found such traits in him at the headquarters, and proceeded to encourage him. Rumour has it that the CGC found him a like-able, hardworking and trusted officer, and personally saw to his posting to the enforcement unit of Tin Can Island Command, from the headquarters.
Thus, Nnadi assumed the centre striker role at TCIP, and within the period he served there, the command intercepted a number of high profile seizures, including two separate containerized consignments of guns and ammunition. The seizures were so significant that the CGC approved special promotion of some of the officers involved in the operations.
A professional, meticulous, fit and competent officer, Comptroller Dera Nnadi has served in various commands and in different departments, including a fairly long stint at the headquarters, where he was put in charge of critical responsibilities.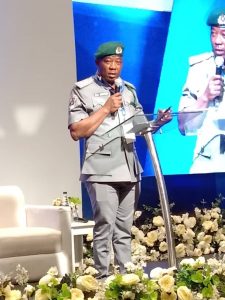 Resourceful, methodological and yet unassuming, Comptroller Nnadi has proven over and again a dependable result getter, on whom any assignment can be entrusted. Often wearing an impregnable and unapproachable mien during official assignments, those very close to him know that beneath that façade of officialdom, he evinces all the traits of a buddy, away from the line of duty.
His appointment as the Customs Area Controller, Ogun 1 Command, will no doubt bring out more of the professional in him, as he is not an officer accustomed to reporting below performance.
He replaces Comptroller Peter Kolo, who proceeded on a three- month pre-retirement vacation as prelude to his final exit from the service. Until his latest appointment, Comptroller Nnadi was the Command Deputy Comptroller in charge of Administration.
Before his posting to Ogun 1 Command, he was the Deputy Comptroller in charge of Enforcement at the Tin Can Island Command.
A veteran Public Relations Officer, he distinguished himself as a crack professional during the port concession programme in 2006 and Customs reforms that ushered in the Destination Inspection regime; as well as the introduction of the Nigeria Common External Tariff and the e-Payment regime in Customs in 2008.
He was at the Strategic Research & Policy Department of the service headquarters Abuja, where he held the position of head of Intellectual Property Right/Environment. A member of the National Trade Facilitation Committee, a committee that worked towards Nigeria's ratification of the World Trade Organisation-Trade Facilitation Agreement (TFA), Comptroller Nnadi is also effective as member of the committee for the smooth implementation of TFA in Nigeria.
Very versatile, the Ogun 1 Command new sheriff is also involved in the ECOWAS protocols on the Abidjan –Lagos Corridor (ALCO) and the Lagos – Kastina- Jibia (LAKJI) corridor, under the auspices of the National Inter State Road Transit Scheme.
He has served under several committees in the service, including the Service Strategic Plan and the review of the Customs & Excise Management Act CEMA. An encyclopedia of international trade and customs operations, he enjoys tremendous goodwill amongst critical maritime industry stakeholders.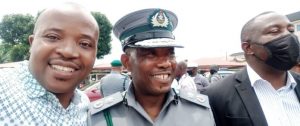 Comptroller Nnadi has attended several courses in Public Relations, Event & Crisis Management, Cross Border Crime Prevention, and Leadership & Management, Trade Facilitation Agreements, among several others.
An alumni of the world renowned American International Law Enforcement Academy, he is a Fellow and Senior Research Fellow of the International Logistics Administration. He is also Fellow Freight Forwarders Academy of Nigeria.
He has several awards in his kitty, including the Prestigious World Customs Organisations (WCO) Merit Award for promoting Customs Business relationship. Those who understand the internal politics of customs say Ogun 1 might just turn out to be his trial command, ahead of more critical assignments in which his expertise and doggedness may be required, from time to time.