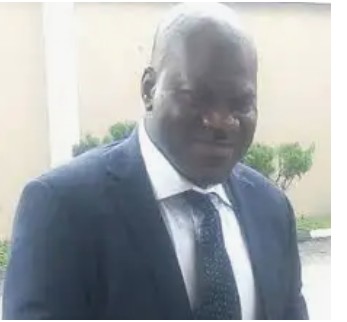 Great expectation as BoT move to reunite ANLCA family
Last week, the Board of Trustees (BoT) of the Association of Nigeria Licensed Customs Agents (ANLCA), sent out a notice for meeting of all CEOs of licensed customs agencies that are its members.
Available records show that today's meeting is coming on the heel of a previous one held between the Board of Trustees (BOT) of ANLCA  and all  chapters executives of western zone.
The notice which was signed by the National Publicity Secretary, Mr. Joe Sanni reads: "With the combined effects of Suites FHC/L/CS/599/2020 & FHC/CS/921/2020, and in view of Section 13, Subsection 4 (b), (c) & (d) of ANLCA's Supreme Constitution 2008 and, in its determination to reinvigorate ANLCA, the Board of Trustees (BOT) of ANLCA  had an unscheduled  meeting for several hours with all western Zone Chapters executives, elders and leaders of thoughts today, 9/11/2020 in the office of the Vice Chairman of the BOT-Chief Dennis Okafor.
"In order to put the building blocks together, it was resolved that a general meeting of the CEOs  of all licensed Customs Agencies that are members of ANLCA  be held on Wednesday, 18/11/2020. The meeting is to enable the BoT brief members on the genesis of the crisis, where we are now with evidences and the way forward, taking suggestions from members present." It continues: "A committee has been set up to mobilize members/agencies' CEOs to attend the general meeting to air their opinions and suggest ways to restart ANLCA again."
The call by the BOT on members to assist in getting ANLCA restarted, and return in earnest to its objective mission which includes solving members operational and welfare challenges, sounds more like the original article of faith before the crisis set in.
The bold move by the BoT to engage in sincere discussions of all issues affecting its unity and the desire to seek to close the gaps, put behind whatever differences that existed in the interval, and forge ahead as one family is not only commendable, but a patriotic and an unwavering act of common goodwill.
It is a development worthy of embrace, worth of open and frank submissions, and above all a development that should appeal and appease, one and all, for the sake of the association and members mutual benefits, if nothing else.
There is nothing as beautiful as a family's quest for reunion.  Naturally, chances are that today's meeting could throw up bits and pieces of emotions, but it can only be hoped that for the purposes of achieving a turnaround for the collective good and progress, members are expected to demonstrate utmost commitment to the common goal by putting a lid on disruptive emotions, and to allow sanity reign in the spirit of chivalry and atmosphere of mutual forgiveness.
Even though critical matters affecting the association may not be swept under the carpet, even though individuals conducts that have threatened the unity and stability of the association are likely to be tabled and discussed, it would be best to do so with the mindset that the ultimate goal of today's historic meeting is to seek reunion, reset the map for the common journey, and for members to concentrate energy to catch up with much that has no doubt been missed. The expectation is great and only equal great commitment would lead to the realization of the desired peace and way forward.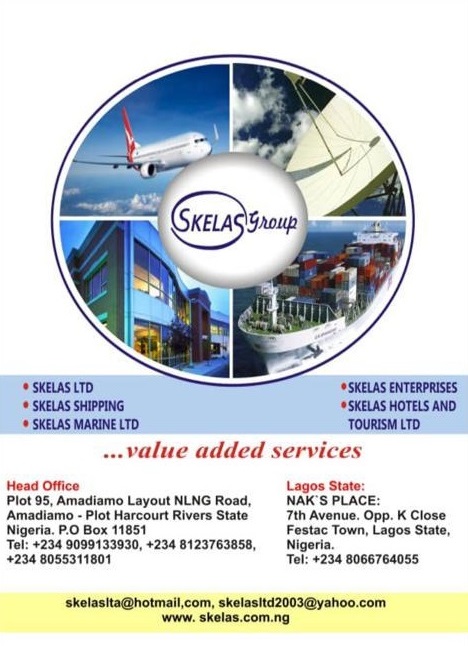 Much is expected out of today's meeting, not just by observers and stakeholders in the freight and maritime industry, which consist of different kinds of people and interest groups; but by motley of other interest groups, some with unclean motives.
Out there, there are those who sincerely wish that ANLCA does not reunite again, who therefore secretly and deeply wish that ANLCA should die; as a mean to achieving their own agenda. They are waiting to laugh and mock, not perhaps at the National President, Tony Nwabunike and his executive team, not perhaps at the Chairman, Board of Trustees, Alhaji Taiwo Mustapha and his board members, not perhaps at past presidents and chairmen BoT, not at the individual zonal leaders and elders of ANLCA, but indeed at all members of ANLCA, anyone worth a mention.
Perhaps, they will already be seated in groups in their various observatories, sniggering, making jests and propounding forecast, how today's meeting would end. It is not beyond some of those who never wish ANLCA to rise again, to engage in secretive communications with some ANLCA members, to make settlement and peace impossible. It is expected that members of this great union disappoints elements as these.
It is the duty of ANLCA members to rise above this darkling plane and allow peace to reign; in order to defeat and expel the spirit of divisiveness, and its place raise the proud flag of ANLCA, as the symbol of your unity.
To achieve this, today's proceedings should reflect the symbiotic flavor evident in the letter of invitation by the BoT, to wit, that the meeting intend "to put the building blocks together" where members are expected to "air their opinions and suggest ways to restart ANLCA again."
,Therefore, let members individual interests be subsumed in one and only one course: to unite and get ANLCA rejuvenated, through an atmosphere of truth and reconciliation. If this historic peace initiative succeeds, it will reflect the collective character in Dikko's House. And if on the other hand this meeting fails, members would have given themselves individually and collectively up for society to make jest of.
ANLCA's collective image is at stake, and today's critical meeting will point the way forward; to pick your pieces together as a family with an uncommon identity, or to let some John Doe watching from the flank, return to their offices and homes and drown down bottles of beer in celebration of the fall of ANLCA.
Let every member at the meeting resolve that today's critical business is to rescue ANLCA! It is achievable if only you individually desire it. To desire the common good is for everybody to give up his or her own personal grudge and interest. ANLCA stands in the threshold of history.
Today, let the association borrow a leaf from Nigeria historic offer of the olive branch with the dictum: No Victor! No Vanquished!!