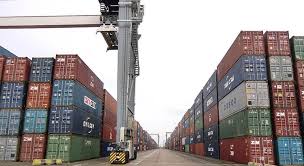 Senate, ICPC, probes massive import frauds
Senate, ICPC, probes massive import frauds
By Eguono Odjegba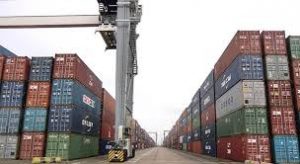 Even as Nigeria continues to borrow massively from China to fund its deficits and economy, a number of Indo-China businesses operating in several parts of the country have perfected ways and means of perpetually ripping off the economy.
One of the several ways Chinese owned concerns destroy the national economy is through importation fraud, where they doctor both shipping and customs documents to secure massive falsification of imported goods through under declaration and under payments of correct customs duty and taxes.
The Nigerian Senate Committee on Customs, Excise and Tariff and the Independent Corrupt Practices Commission, ICPC, are believed to have begun looking into this disturbing trend which sources reveal have been going on for many years.
The ongoing probe involving a number of Chinese, Indian firms with Nigerian fronts most of whom are based in Lagos indicate that these companies has history of consistently falsifying their importation information including making wrong HS code, classification in the pursuit of under declaration of the imported goods, leading logically to reduction of duty and taxes with the ultimate aim of short changing and defrauding the federal government of hundreds of millions of naira per consignment.
A letter written by the Senate Committee sighted by our reporter and addressed to affected shipping companies and terminal operators in the latest rounds of fraud, directed both shipping companies and terminal operators not to release the containers pending the outcome of its investigation.
Some of the questionable imports include auto batteries and new tyres of various sizes which normally attract between 20% to 60% duty but declared as building materials with 5% duty.
The consignment is estimated at over 300 containers shipped through one of the seaports in Lagos. Checks reveal that many foreign owned companies especially those with Indo-China links have perfected ways and means of ripping off the Nigeria economy through massive abuse of government revenue and taxation system.
As Apapa Customs release contraband containers
The Nigerian Senate Committee on Customs, Excise and Tariff penultimate week in a letter to a shipping company accused of bringing in about 300 containers of tyres and auto batteries of various sizes with questionable declaration, ordered the ocean liner and the receiving terminal operator in Lagos to furnish it, senate, with details of the shipping documents.
The senate committee also wrote to the affected seaport terminal operator with a directive to stay action on the release of the said containers, pending the outcome of its investigation, triggered by a petition the senate committee believed to have received.
Despite these directives, there are strong indications that the Nigeria Customs Service, Apapa Area Command, in collusion with the said terminal operator, have started releasing the said containers; some of which have been traced to the Lagos Trade Fair International Market by operatives of various security agencies.
The Senate Committee which is believed to be acting on a petition said the questionable imports include auto batteries and new tyres of various sizes wrongly and falsely declared as building materials and charged 5% customs duty, as against the correct duty of 20% to 60%, depending on the right classification.
There have been rise in complaints in the past one year about Apapa Customs getting involved in series of irregular cargo clearances that directly translates to economic sabotage, hiding under the cover of Transire Goods or Bond Transfer.
The command's apoarent notoriety is also exemplified in cases of botched releases of containers that ends up been intercepted by various police units, including IG Monitoring Team, Yaba Zone 2 and Maritime Police Command. Operatives of the Department of State Security, DSS, are also believed to have been attracted by the incense of untidy releases, while the customs revenue target collection system have made nonsense of proper accountability.
Most of the importing firms named in a number of petitions to organs of government including the Independent Corrupt Practices Commission, ICPC, are Chinese and Indian owned, and are believed to be leading a cartel in fraudulent cargo clearance.
Also contacted vide text message for reaction, the Apapa Customs Area Controller, Comptroller Mohammed Abba-Kura failed to respond.
'CBN PPV will distort import, kill economy', ANLCA
The Association of Nigerian Licensed Customs Agents, ANLCA, has raised the alarm over plot by the Central Bank of Nigeria, CBN, to take Nigeria back to pre-shipment inspection regime, through the introduction of the product price verification, PPV, policy, more than ten years after moving up the customs trade ICT ladder.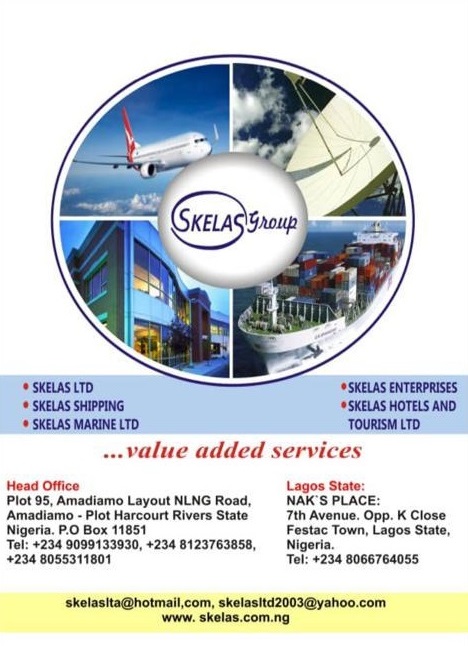 In a chat with Vanguard Maritime Report, ANLCA Vice President, Kayode Farinto explained that the banking apex regulatory body merely wants to take halt the progress already achieved in trade facilitation by taking the country back to Pre-shipment inspection, dressed in a different robe.
This is even as other chieftains of the association have sided with Farinto to condemn the new policy which partly, also outlawed granting of Form 'M' to third party. According to ANLCA immediate past National President, Prince Olayiwola Shittu, the policy is a relapse into old order, and therefore retrogressive.
He said, "That's equal to pre-shipment inspection. We tried that before. It's another means of making money privately through party patronage. How can CBN charge importers for sale on NIPOST generated funds? This country needs re-engineering all the way from the top. I long for the days of yore under the parliamentary; at least questions will be answered regularly unlike now, you talk to the wall."
Also commenting on the development, ANLCA Chairman, Board of Trustees, BoT, Barrister Taiwo Mustapha said "One thing is clear, there are indications that those running the CBN are far from reality. I think that they merely read books from Harvard and London School of Economics, and try to practice the principles, alongside some of the things they pick up from their counterparts in different economies. When we are crying that this policy is wrong, we are crying for everybody, especially for the masses and the downtrodden that will bear the brunt", saying no economy survives solely on borrowed macroeconomic ideas.
Farinto explained that Nigeria has already entered into various agreements and protocols, including domesticating Article 7 of the General Agreement on Tariff and Trade, GATT, which requires six to five principles before a price is agreed, and wonder why CBN came up with PPVP; warning that the design ultimately, is to seek to employ an inspector and bring in pre-shipment inspection through the backdoor.
The customs broker urged the CBN to concern itself with monitoring inflation and creating employment through a vibrant financial system, risks and liquidity control and leave fiscal bothering on customs risks system to the ministry of finance; noting that the current CBN move is a usurpation of the function and powers of the ministry of finance and that of the Nigeria Customs Service, NCS.
He further notes that the CBN ban on third-party arrangements in Form-M will end up taking away jobs from Nigerians.
His words, "Nigeria has already entered into various agreements and protocols, like article 7 of the General Agreement on Tariff and Trade which requires six to five principles before a price is agreed. This product price verification implies that the CBN wants to employ an inspector and bring in pre-shipment inspection through the backdoor. Right now, many importers are already confused.
"The CBN said that to ensure prudent use of foreign exchange resources and eliminate incidences of over-invoicing, transfer pricing, double handling charges, and avoidable costs that are ultimately passed to the average Nigerian consumers, they are eradicating third party involvement in Form 'M'.
"Whoever signed this circular does not have the interest of Nigerians at heart because what this policy means is that there won't be third-party involvement in Form 'M' again. Why is the CBN dabbling into fiscal policy issues? Why is CBN not focusing on the monetary policy function that is germane to its operation?
"In the last one year, about 81 items have been on the forex prohibition list, causing many importers not to want to declare what they bring in. As if this is not enough problems for us at the ports, the CBN alters the Naira exchange rate at its own whims and caprices. You can wake up tomorrow and the Nigerian Customs Services, NCS, will tell you that the CBN has changed the exchange rate. Now the CBN has banned third-party involvement in Form 'M' issuance. This is killing trade and will affect the nation's import volume.
"Globally, outsourcing is acceptable. There is no way we can do away with third party arrangement with the way global trade currently is. The CBN policy on Form 'M' is going to kill a major component of trade and ultimately kill our economy.
"What we expect CBN to be doing is to look at how to stabilize our exchange rade which has been fluctuating in the last four months. Last year, we were actually using N345 to a Dollar to process import declaration. This year, we are now using N361 to a dollar to do the same job. As I am talking to you, we are already hearing that it will change to N381 to a dollar in the next few weeks. There is no predictability in our exchange rate, and this is not helping trade.
"The CBN product price verification policy simply means that they want to bring us back to the pre-shipment inspection era."
Form 'M': Stakeholders, experts sing discordant tunes over ban to 3rd party
Stakeholders and experts in the maritime and ports industry have adopted different position on the recent product price verification, PPV, policy recently announced by the Central Bank of Nigeria, CBN.
This has produced some discordant tunes, with the majority warning the federal government and CBN to reconsider the policy in the interest of economic stability and the wellbeing of the masses that lives below the poverty line.
Part of the policy implementation process also banned importers from raising Form 'M' and Letter of Credit in favour of third parties. Coming on the backdrop of lamentation by some freight industry groups that the banning of third party from the use of Form 'M' will impact adversely on volume of imports and impact on price, immediate National President of the Association of Nigerian Licensed Customs Agents, ANLCA, Prince Olayiwola Shittu said there is nothing wrong to factor in suppliers and manufacturers in LCs.
This is even as the Convener of Freight Forwarders Consultative Forum, Chidi Opara thinks that the CBN was right in restricting movement of Form 'M', adding that an application for the allocation of foreign exchange, means that an applicant should know the details of the supplier's business profile before the application.
Differing slightly, other stakeholders opined that Form 'M' plays multiple roles in the importation chain and should not be restricted.
In a group business chat, Opara said it is the duty of governments to allocate and control foreign exchange operations, which is done through governments' apex monetary institutions.
"Uncontrolled or weakly controlled foreign exchange operations would result into unfavorable balance of trade for the country in question", he said.
"Why in the first place should a Form 'M' be opened for a third party? Raising Form "M" in favour of third parties presents difficulties in effective foreign exchange monitoring and control. Its disadvantages far outweigh any advantages."
He further argued that "Offshore commodity/services prices verifications are not the same as pre-shipment inspections in any guise."
Responding, Shittu said "It is because the supplier gets the payment", noting that "Most manufacturers don't do retail sales, hence the term transaction value."
Also commenting, eminent and knowledgable former Deputy Comptroller General of Customs, Chief Julius Nwagwu explained that "Form 'M' is not only for purposes of allocation of forex as it is for trade data bearing in mind that transactions could fall into valid for exchange and not valid for exchange", depending on informed official judgment .
National President of All Port Unified Freight Forwarding Practitioners Association, APUFFPA, Prince Mike Okorie who also reacted said "It is simply taking us back to where we are coming from, in a way what CBN is trying to do is to set up price control system in a deregulated economy. Every country designs policies that are favourable to its trading and economic reality, but in our case we import policy applications, and that is why we take five steps forward and fifteen steps backward."