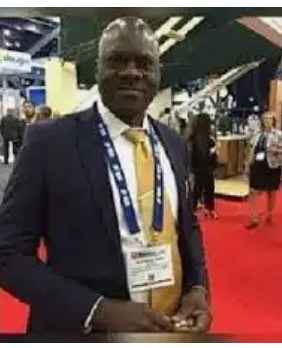 Chairman, Board of Trustees (BOT) of the Association of Nigeria Licensed Customs Agents (ANLCA), Alhaji Taiwo Mustapha in this interview opened up on a number of issues he allege has been responsible for the crisis that is threatening to kill the association.
 He identified three parties to the crisis, and maintained that whereas the BOT and many well meaning members of ANLCA are determined to have one united ANLCA, he regretted that an individual member, whose name he revealed is involved in the plot to break up the association.
 He says  those currently dragging ANLCA down the path of infamy and destruction will have encounter with justice as he declared that all illegally conducted elections will be reversed, lawfully.  He also bared his mind on the ongoing Electronic Call Up System for trucks, noting that the current measure is filled with pitfalls. Excerpt
In December 2020, the BOT led by your humble self conducted elections into chapters of the Western Zone. Recently however, NECOM reportedly conducted counter chapter elections in the same zone. Can you as Chairman BOT of ANLCA clarify what is happening, are there two ANLCA?
Well, we are not having two ANLCA. ANLCA is still one. What I will rather say is that the ANLCA House is divided as of today, we are factionalized. It has never been like this. But I don't know what keeps giving me the impression that this crisis will be resolved, ultimately. It is unfortunate that while the Registered Board of Trustees look at what is happening but feels we should overlook certain things that has happened in terms of whatever election Tony and his group kept conducting here and there. But we believe in the law, we believe in doing things correctly in line with the law. If we have decided to do otherwise, they wouldn't have had it so easy. So, the Board will not trample on the law. With the sort of the gra-gra posturing NECOM has been displaying all around, from conducting elections in Kano, Abuja and in the East, it isn't that we don't know what to do to match them wit for wit, displaying same recklessness. We at the Board decided to allow the law takes its course. And definitely, when the law takes its course, those elections will not stand. I can assure you of that. They cannot get away with all the illegalities they have committed.
You speak as someone with unshaking faith in ANLCA, but with the level of shenanigans that has so far played out. Many think that ANLCA's image has falling below that of motor park unions, how did ANLCA got to this level?
It is really unfortunate that what started like a joke has graduated to this level. Initially, we were looking at it on the basis of the BOT election that was conducted in April 2018, on the eve of the inauguration of Tony Iju's NECOM. Personally, I felt strongly that with time, the issue will fizzle out, just a question of time; that within one month, within two months, we will run over it and we will come back as one. But it is unfortunate that while I was hoping that somebody had that leadership quality to be able to stand up against certain evil, I never knew I was having a wrong impression. I thought I was dealing with people that have some level of ethical discipline. I still think that it is not Tony per se, but those who surrounds him. I have come to realize that those who surround him are worst.
How much does the present image of ANLCA worry you?
Yes, ANLCA's image has gone down and it is unfortunate. What really endeared a good number of us to come in to ANLCA, for me, personally to be interested, particularly in its politics was the enviable level l saw Prince Olayiwola Shittu was taking ANLCA. I felt I was coming to make valuable contribution. What I have seen since coming in is very disdainful, disgusting and very disappointing. For example, for the nine of us who came into the board initially in 2014, I became the Coordinator which was like the acting Chairman of the Board. The first board meeting we were to hold, the way I conducted the meeting was like the kind of impression I had before I became a board member in ANLCA. I have attended board meetings of big corporate bodies and what I saw there was what I was bringing into ANLCA. But within a short time I realized that no, this is not the same; it's a different ball game all together. So, I had to soft peddle on some of the laudable ideas I was hoping to bring in, but also hoping that an air of seriousness would still blow, and that we can still get somewhere. Sadly, for about two and a half year of Henry Njoku taking over from me as substantive Chairman, what I saw was like an atmosphere that was below my level, below what I thought. And it all has to do with upbringing, the individuals' pedigree; what values, what norms you have to bring to the table. So I looked at it that a good number of the people I was dealing with in the Board and in ANLCA generally, we were poles apart in terms of character and discipline, especially for people like Henry Njoku. I saw him on the face value as probably somebody I could relate with. But getting closer, I said no, this is not a character I am supposed to be around with and I thought it was best to stay a little distance, far from him. It was not until we had another election that l relaxed my guard and these issues were coming up. So, for me, I have the belief that ANLCA will outlive these people. Just like John Offobike once told me that in the course of discussion with Tony, one-on-one, that Tony mentioned that if care is not taking, he was going to be the last president of ANLCA. If truly he has made that statement, then it is rather unfortunate. Because for me, it is like being the head of a family or household, and I feel that certain things are not going right the way they should be, and the next thing I start thinking is how to destroy the house instead of rebuilding it. So, personally, this sort of image is very disappointing.
Let's talk about the series of court injunctions and court judgments, some in favour of BOT, some in favour of NECOM, but which has witnessed flagerrant abuses and clear contempt, the most recent been the Lagos High Court Badagry Division injunction against conducting election into any chapter of the Western Zone, but which was again ignored. How much does court rulings mean to the association?
It simply shows you the kind of people we are relating with. And the question I have asked myself is, Tony that is leading them, if tomorrow he loses election as a politician in his constituency and he takes his opponent to court and the court rules that his opponent should vacate the seat, will he, Tony, be comfortable to have the seat still been occupied by his opponent against court order? So, will he feel comfortable with that? For whatever reasons, for whatever excuses, they are parading themselves…'oh the court order was for 14 days, 'oh it was for 7 days'! Even for somebody who never went to school, the ruling was written in simple grammar, clearly stated, this court order will subsist until the determination of the case. It is not every court order that expires after 7 or 14 days, where it is expressly intended to expire in 7 or 14 days, the Judge will state so, expressly. But the NECOM decided to interpret judgments the way it suits them and that gives me the impression that definitely, Tony may not be a good politician to represent his people, because whatever we do today will definitely count for us or count against us tomorrow. And I am sure that these records  of the way he is doing it, the way he is handling these issues today, will definitely count against him in his political career tomorrow.
 As an association leader, how do you feel about the seeming failure of government to enforce court rulings as eloquently highlighted by the court rulings saga in ANLCA?
You see, the law enforcement in Nigeria today, it is not even just about association alone. Enforcing laws or court ruling particularly in Nigeria today has become like tea party. It is so because for a large number of police officers, before enforcing the law, they want something in return. It is unfortunate that a bailiff will come to a police station or to even meet somebody who is of the rank of a police commissioner, introduce himself with a letter signed by the register of a court in Lagos State that he wants police protection to be able to enforce a court order. And yet, the police commissioner turned him away on the basis that…I mean for whatever reason.
Has it gotten that bad?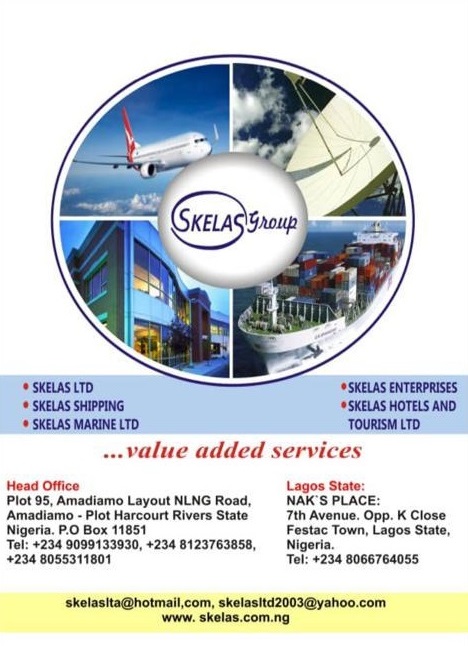 Yes. We had one issue last week at the Airport Police Command. That same Badagry Division High Court order was brought by a court bailiff to the Commissioner of Police in charge of Murtala Mohammed Airport Command. Rather than the police give him protection, the bailiff was rough handled and thrown out of ANLCA's secretariat. He wasn't allowed to serve the other party. And from the information I got, it was the Area Commander himself that pushed the bailiff out of the secretariat.
How, what was the Area Commander doing at ANLCA Secretariat?
I don't know what he was doing there but that was the report I got. But even if he wasn't the one, the record is there that a bailiff came to serve the Commissioner of Police notice to serve a court ruling in his jurisdiction and the Commissioner of Police refused to provide him needed protection and the court ruling service failed.
Are you insisting that amid all these strange developments, your faith in getting ANLCA back as one is still intact?
Well, yes. I am saying so because we have come all the way as a family. We didn't join ANLCA to play politics of evil, we needed a body that will help advance our business interest, so that we can have a collective voice in our business. I agree that what is happening has become frightful and disgusting, I believe that majority of members still have hope and believe we can remain one. It is not difficult to allow this crisis fizzle out, all it takes is for individual actors, I am talking about those of us in BOT and NECOM to drop our ego. Njoku is always playing the bad card; leaders should learn to be leaders. Many members wants peace, and I still believe that peace is possible only if those of us at the forefront of the crisis are willing to do the needful. We are the ones holding the association down. The BOT has made several attempts to reconcile; it is Njoku and Tony that are scuttling every peaceful overture. Then recently, we have some of them in Tony's kitchen cabinet, those who never imagined they could have risen to high office, joining to make settlement difficult. For instance, Mukaila the National Secretary has been a very bad influence on Tony, so Tony is caged between over ambitious individuals, who are ready to sacrifice peace rather than let go of their ego. Once they are ready to come to the table, peace will return, and like I have always said, I still believe all the problems are reconcile able.
There is an ongoing second attempt by the Nigerian Ports Authority to implement the electronic Call Up System, which has generated some dust. As an industry player, what do you think are the pros and cons of this current trial?
 You see, we are very good at making policies and formulating innovative ideas. When it comes to implementation, somehow we always hit the brick wall. We all applauded the Call Up System as a very sound one except that this time around, we are able to face the reality and call everything on its way by its name. That's the only way it can work, no amount of window dressing will make it to work. This means that first of all, the wrong things should be identified and addressed, has NPA done that? The issues about traffic lock jam in Apapa and Tin Can axis is nothing but a result of corruption. The NPA security guys who are now in charge of traffic, the police and other security agencies managing the traffic are the ones promoting the crisis. It is manmade. And it is unfortunate that a Vice President, Prof. Osinbajo will come all the way from Abuja and leaving instructions that the place be cleared and yet, as soon as he turns his back, the elements fall back in place. If we want to do the right thing, it is simple. For every empty container coming back into the port, we should have an empty container bays to take them, where it should be made compulsory for the shipping companies and terminal operators to go and receive their containers. What we should understand is this, when I take a container out of the port, I have a deposit of between N200, 000 to N300, 000 paid to the shipping lines. For every day the container is still in my custody, they deduct N10, 000 from the deposit. So the shipping line naturally wants the container to remain with me for as long as it takes so that they will continue to deduct from the deposit l have with them. But if I bring the container back maybe after two or three days, the deduction will be probably N20,000 to N30,000. But at the end of the day, if that container stays on the truck for another ten days due to traffic lock jam, it gives them more money, so they will naturally create that traffic so that the truck drivers don't get inside to drop the containers. That is one aspect of the problem. To take care of this anomaly, government should enforce the establishment of empty container outside the ports; let the shipping lines pick their containers from there. For me, that is the quick and long term solution. Why is NPA afraid of doing that? Why must Nigerians be the ones taking all the headache, when the shipping lines are largely part of the problem?
Who should have the responsibility for establishing the empty container bay you have proposed?
Let's tell ourselves the truth, the terminal operators in collusion with NPA security and the police are all involved, it's a kind of cartel. Create the problem; you guys will gain out of it, that's one aspect. Number two, for every truck coming into the port to load, what the terminal operators ought to do is, if am offloading my container tomorrow, you have no reason to tell me you have no capacity in terms of your equipment to load me. The worst that can happen is you can cancel tomorrow, give me a date, okay we are going to load you the next day. That is three days after, fine. But mind you, if a vessel brings 400 containers for example, and these containers are discharged in the terminal, maybe three days off free, some four days, some five days, thereafter, demurrage start counting. When demurrage starts counting and I say am coming to load my container, after been discharged about seven days ago, if you tell me you can't load me, then the terminal should cancel the demurrage since it is not my fault. I have already notified you I want to pick my container, you're the one keeping me, there's no reason I should pay demurrage, but that's not the reality. That's another aspect. We can sit and say the roads are bad, fine, the problems are multifaceted, government has its own, terminal operators, security agents, so if the government is able to fix the ports access roads, one aspect of the problem would have been solved.
You just proposed the establishment of empty container bays, who should build the holding bays?
The terminal operators of course, they don't have holding bays to receive their empty containers, they are in business. If they cannot receive empty containers in-facility, they should build holding bays outside, where they can pick them up at their own convenience. They can have an arrangement where they transfer the containers straight into waiting vessels.
Since they appear reluctant in doing this, can NPA step in?
That is where you have the Nigerian Shippers' Council and NPA, yes, they should step in, but it seems these agencies are foot dragging over this for whatever reasons. So the call Up System can work if only we are determined to make it work. The NPA boss simply need to find ways of having intelligence information on whatever is going on within and around the ports. Form a team, go and enforce this thing. And if for anything you're not seeing it working, through feedback mechanism, you ask question why it is not working, you identify the obstacles, and whoever is working against the national interest, she should make example with scapegoat, through severe and transparent sanction. Let me give you another scenario. I think sometimes last year, some naval guys and traffic police were all arrested because huge sums of monies in hundreds of millions were found in their possession, being monies they were reportedly were collecting from truck drivers on daily basis. And at the end of the day, did we hear of any punishment? What happened after they were arrested? And if nothing happened, why wouldn't others after them seek rent out of the chaos? Drivers will tell you, sir before I will be able to have access, I have to pay N100,000 in some places, N50,000 in others, depending on how quick you want to get the service. For NPA traffic guys at the gate, they know that at the end of the day when they must have passed about 100 trucks…multiply that number by N50, 000, will they want the problem to be resolved?