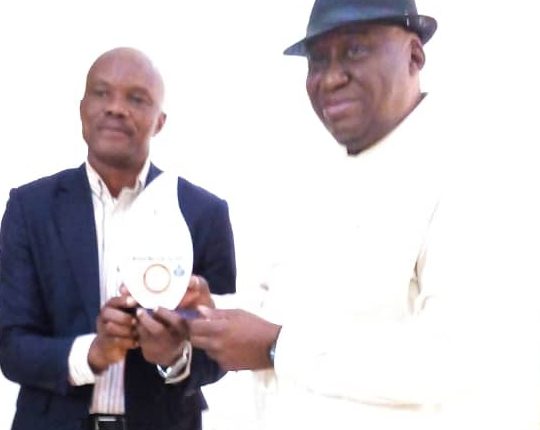 Maritime Insider Newspaper, a Lagos based influential industry media outfit, yesterday conferred on the Rector of Maritime Academy of Nigeria (MAN), Commodore Duja Emmanuel Effedua (Retired), Maritime Man of the Year 2020 award.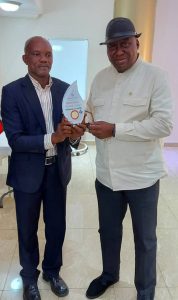 The brief ceremony which took place at MAN Liaison Office Abuja, witnessed a small number of invitees, in deference to the express wish of the awardee, who thanked the management of Maritime Insiders for his nomination for the award.
This is even as he noted that the delay in the investiture had to do with his rather very busy schedule, which he explained was in line with the time frame given to him to deliver on his critical assignment.
Publisher/Managing Editor of Maritime Insider, Mr. Kelvin Kagbare, stated that the choice of the Rector as Maritime Man of the Year 2020 was reached using performance index such as Funding, Internally Generated Revenue, IGR, Public Perception, in addition to the unprecedented extent of transformational brought to bear within a limited period of four years.
According to Kagbare, "When you look at where the Academy was prior to the appointment of the Rector and where it is now, the question that comes to mind is how he was able to achieve what he has achieved within three years?
"We were also conscious of the present perception of the Academy, by various segments of stakeholders, locally, regionally and internationally. This was key in our assessment, and when those who should know return a verdict of positive commendation on all fronts, it provides you with a direction", he said, adding:
"So these were the indicators for picking our amiable Rector as winner of the Maritime Man of the Year 2020 from among other chief executives in the industry. We are extremely proud of him, and also very proud of the Minister of Transportation, Rt. Hon. Chibuike Amaechi who spotted him and through whose recommendation, President Muhhamadu Buhari, graciously assented to his appointment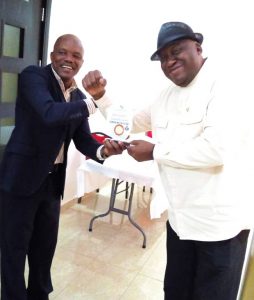 .
"There is no gainsaying the fact that with fine administrators and seasoned professionals like the Rector MAN Oron, there is no doubt that this government will go further in terms of meeting definite commitments and achievements in the years to come."
Responding, the Rector said the award coming from the media is significant, in view of the negative light some select media outlets operating in the host Akwa Ibom State, especially, has subjected the Academy and his administration.
His words "Let me start by thanking you for this award. It is supposed to be my award, but like you know, my position to shut out the cabal that has been extorting and blackmailing the Academy has put my management team, and not just me, under intense pressure.
"They have stood with me and have identified with my decision to close the gate against all those whose stock in trade is to have the Academy share its fund with them. So, I am dedicating this award to them, my cadets and all those staff members who have been with us in spirit and body, to rescue the Academy from its hijackers.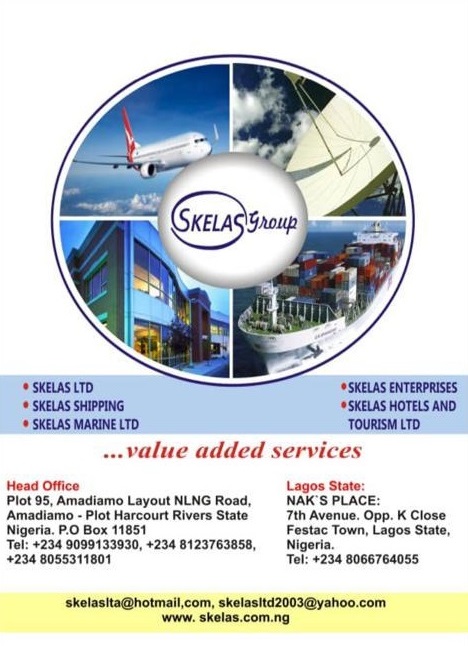 "Let me also put it on record that this Award/Recognition which I cherish came unsolicited and unexpected. When I got the nomination letter, l said wow, because I wasn't expecting it, honestly l didn't know some of you media people were taking genuine note of the ongoing transformation. This is something to treasure because the Academy is just one of several agencies under the federal ministry of transportation."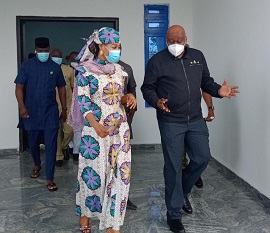 Effedua also expressed his appreciation to all maritime stakeholders for their support, be it moral, material and otherwise, while the Academy underwent critical reforms process and transformation in the past four years, noting that it was an all inclusive transformation agenda.
"The Academy is working hard, we have done very well, internationally, we are now respected, to the extent that foreign lecturers are applying to come and join us. If the Academy has no international acceptability, I don't think they would want to come and work here.
"I have said it a number of time, and l like to say it again, we have come this far because we blocked all leakages, of course that explains the bitter gang up that Effedua must go or die. I have told them that l was sent to MAN to reposition and reform the place and not to die.
"We have done the much we can with the same fund, we didn't borrow to clean up the mess, we didn't borrow to complete abandoned projects, we didn't borrow to remodel and reconstruct all that we have done. We are now focused on academics and training, our curriculum has been reworked to reflect the core requirement of IMO, and we have taking practical training to the next level.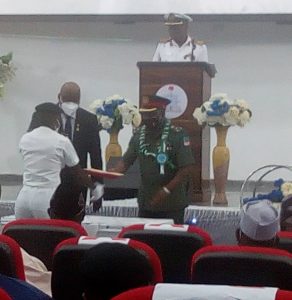 "Our simulation training is the best in the West African region and it is competitive for prospective trainees from the maritime, oil and gas sector."
Speaking on the cabal sponsoring frivolous petitions they fly in social media, Effedua said he has put away their matter as non consequential.
"I spoke about them during our recent press briefing and l have no wish to waste any more of my time on inconsequential issues. I am focused on the job that has been given to me to do. We made the point that they cannot stop the development of MAN and we succeeded.
"You will agree with me that the Academy is on course, we are upping our game, MAN is now an authority is the sub region, so let's forget those frustrated individuals. They were able to blackmail past leadership and that is part of the reasons the Academy was reduced to crawling status when we took over.
"We decided to concentrate on our mandate and cancelled all unprofitable engagements with characters who have very little or nothing to contribute to the Academy. In their pain and frustration, they resorted to blackmail, name calling and fiction writing. We have taken them to court, let the court decide.
"Today is not supposed to be a speech making day, so let me pause here and thank you and our esteemed maritime stakeholders for giving us the opportunity to work together for the progress and growth of MAN, and the maritime sector, generally."